2021 BECE graduates SHS admission is in March 2022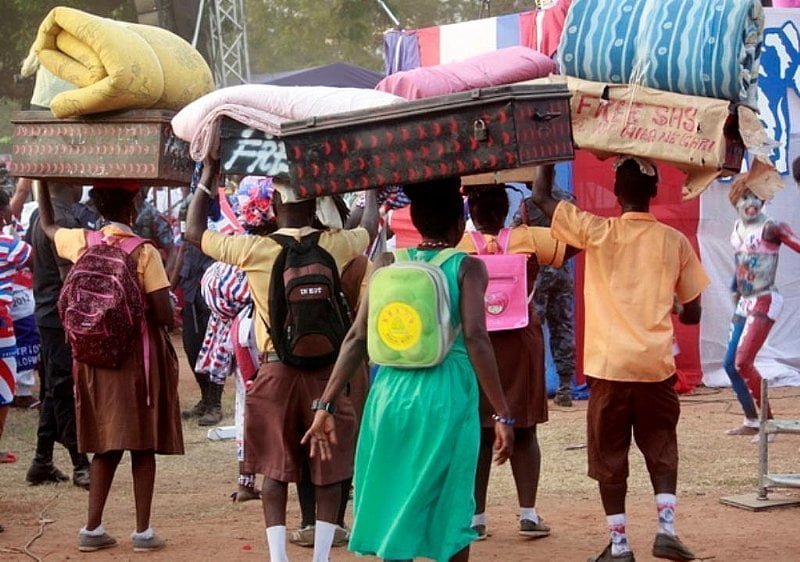 The latest education news update available to Ghana Education News is that the 2021 BECE graduates SHS admission is in March 2022.
While parents, teachers, and candidates who just completed the BECE examinations undergo training and sensitization for the selection of preferred SHS, the Ghana Education Service has disclosed that students will be admitted in March 2022.
This was sighted by Ghanaeducation.org in a news item published by the Ghana News Agency.
It indicated that …
The Ghana Education Service (GES) has reassured Ghanaians that the Computerized School Selection and Placement System (CSSPS) would ensure transparency and fairness in the admission of students come, March 2022.
The school selection officially starts on Monday, 29th November to Tuesday 14th December 2021 during which candidates will be required to select six schools from the list of Secondary, Technical, Vocational public, and private SHSs dotted across the country.
During the 2021 Senior High School selection, students who sat for the BECE can choose their schools from the available 139 technical and vocational schools many of whom have been absorbed into the Free SHS Policy.
There are also 120 schools under the category C schools for candidates who intend to attend boarding SHSs.
The above means that 2021 Junior High School graduates will be home for up to three months before continuing their education at the SHS level.
When selecting schools, do not lose sight of the 6 Reasons Why Students Pass BECE But Miss School Placement because mistakes made in the school selection phase can create such problems
The long vacation and waiting period before BECE 2021 graduates gain admission should help parents save enough towards their wards education especially students who will gain admission into boarding school. Parents who fail to be proactive and do not save to fund the buying of their wards boarding items may delay in enrolling their wards into schools they have been placed in. It is important for BECE graduates to know the standard Free SHS Prospect SHS and Illegal Items not permitted in schools.
If you want to attend a boarding school check this out: SHS Prospectus 2021 – List Of Things Needed For Boarding School.
2021 BECE graduates SHS admission is in March 2022, what must candidates do as they wait?
Admission of students into Senior High Schools under the government's Free SHS policy is in March 2022. Students are advised to use their vacation profitable and not to engage in illegal activities.
READ: GES releases 2021 school selection guidelines for computer placement
Learn an IT skill eg. Photoshop, Website Development, or Coding.
Learn trading skills such as soap making, cake, and pastry making.
Learn how to play the piano or the guitar or the organ.
If you are 18 years and above you can learn how to drive.
During your leisure time, read a storybook.
These and many more can be a good way to spend your vacation in a profitable and useful way.
Source: Ghanaeducation.org
Post Publications || Join us on Whatsapp || Post Disclaimer
---
SEND A STORY: Do you have a story for us or need a promotion/advertisement? Submit them via our email admin@ghanaeducation.org
DOWNLOAD OUR>>> MOBILE APP
JOIN OUR EDUCATION NEWS-GROUP (WHATSAPP)
Join one of our Whatsapp/Telegram Groups for current Ghana Education Service News Updates:
JOIN ONLY ONE... THANKS
TELEGRAM PAGE >>> [JOIN]
Group 1 >>New Group> [JOIN]
Group 2 >>New Group> [JOIN]
TELEGRAM PAGE >>> [JOIN]
Only websites that give us a URL backlink can repost our content on their sites.
---
The information contained in this post is for general information purposes only. The information is provided by GhanaEducation.Org and while we endeavour to keep the information up to date and correct, we make no representations or warranties of any kind, express or implied, about the completeness, accuracy, reliability, suitability or availability with respect to the website or the information, products, services, or related graphics contained on the post for any purpose.
||About Us|| Contact Us
---