Push harder, I see the head: 2021 WASSCE candidate births baby while writing English Paper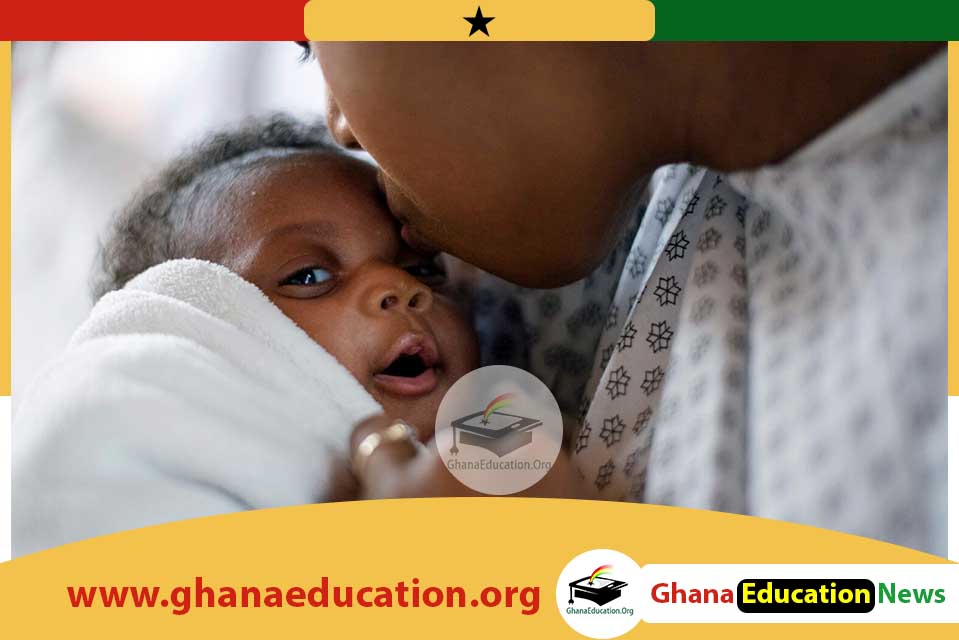 Ghana Education News|  Push harder, I see the head: 2021 WASSCE candidate births baby while writing English Paper. This news "2021 WASSCE candidate births baby while writing her WASSCE" has gone viral since it broke today.
A candidate of the ongoing 2021 WASSCE has delivered a baby boy at the examination centre. The baby boy was born at the school's administration block with the aid of other female candidates and friends of the new mother.  Her friend assisted her in the delivery of her baby boy.
"Push harder, we can see your baby's head." were some of the words of the young girl who acted as a Midwife to help in the delivery session.
The incident occurred at the Gushegu Senior High School. The candidate went into during the 2021 West African Senior High School Certificate Examination (WASSCE).
The new mother, whose identity has been concealed, alerted an invigilator when her water broke in the exam hall where students were doing their English paper when her water broke. A teacher at Gusgu SHS said that the student never exhibited any signs of pregnancy to him or anybody else around her. 
Astonishment was voiced by the school officials as there was no sign that the female pupil was pregnant. Authorities were on their way to transport the student, who had given birth, to the nearest hospital.
The teachers and examination officers said they were confused and surprised when she exited the examination hall and informed that she was in labour. 
READ:  Signs You Could Be Getting Diabetes – A must read
According to a female schoolteacher, she gave birth with the help of a friend, but to guarantee the safety of both mother and child, they were transported to the hospital after.
READ: Ghana's youth now addicted to Super Glue inhaling and not Tramadol – Shocking Revelations
Fortunately, both the infant and her mother are safe. In contrast, the final-year boarding student returned to complete her English paper.
Post Publications || Join us on Whatsapp || Post Disclaimer
---
SEND A STORY: Do you have a story for us or need a promotion/advertisement? Submit them via our email admin@ghanaeducation.org
DOWNLOAD OUR>>> MOBILE APP
JOIN OUR EDUCATION NEWS GROUPS (WHATSAPP)
Join one of our Whatsapp/Telegram Groups for current Ghana Education Service News Updates:
JOIN ONLY ONE... THANKS
TELEGRAM PAGE >>> [JOIN]
Group 1 >>New Group> [JOIN]
Group 1 >>New Group> [JOIN]
Group 1 >>New Group> [JOIN]
TELEGRAM PAGE >>> [JOIN]
Only websites that give us a URL backlink can repost our content on their sites.
---
The information contained in this post is for general information purposes only. The information is provided by GhanaEducation.Org and while we endeavour to keep the information up to date and correct, we make no representations or warranties of any kind, express or implied, about the completeness, accuracy, reliability, suitability or availability with respect to the website or the information, products, services, or related graphics contained on the post for any purpose.
||About Us|| Contact Us
---