8 Keys to unlocking 8As in WASSCE: No. 6 alone can help "Blow" WASSCE
Share This Education News
Discover the 8 Keys to unlocking 8As in WASSCE and note that No. 6 alone can help "Blow" WASSCE if used well but mastering all the 6 will increase the chances of excellent results. Note that WAEC will not pass you unless you deserve it. You can create the WASSCE future you are looking up to by doing the right things. Are you ready?
Success in the WASSCE examination is not beyond your reach as a student and after reading these 8 Keys to 8As WASSCE Success, you will not only discover our research findings on how to pass the examination, but we will also expose you to the steps you can take to pass your WASSCE with ease. These simple but effective ways will help you to 'blow' WASSCE
This article is not one of the usual content that tells you all the direct learning-related steps which I have already covered in 7 Reasons Why Students Fail WASSCE and BECE Each Year: 8 Rules On How To Avoid Exam Failure which continues to help WASSCE and BECE students who sit the various examinations each year. Do your best to read it.
The recommended article above and what I am about to share in this will help you to discover how to "Blow" your WASSCE. Let us now find the 8 Keys to unlocking 8As in the WASSCE.
#1 Self Belief and Leadership
The first of the 8 Keys to unlocking 8As WASSCE Success is to develop Self Belief and Leadership to help you  "Blow" WASSCE.
Getting ready for the WASSCE requires that you are in the right frame of mind. Some students even before they complete their registration for their Secondary School leaving examination administered by WAEC start asking themselves if they can pass. Some students even harbour the thought that they will fail.
This kind of mindset will mess up every good thing and the hard work you are doing just to excel in the examination. You need to lead your mind. Leading yourself includes good time management and your mind.
Do not allow your pessimistic mind to rule your thoughts. Students who perform well do not only prepare well for the examination, they also control their minds to think and believe in the positive side of things happening.
#2 Start preparing early if you aim at unlocking your 8As WASSCE Success record
We may be in April and your examination may be in August or September. You cannot wait till one month before the examination to start stressing your life with last-minute, ineffective preparation.
No way, that is not a good way to unlock 8As in WASSCE. Be an early bird. Start your preparation way ahead of the examination month and build momentum. Ensure that, you learn in piecemeal if you start early and be disciplined.
Late preparation is dangerous, "By failing to prepare, you are preparing to fail." – Benjamin Franklin
#3 Forget about Apor
Unlocking 8As in the WASSCE, Success does not mean depending on Apor.
Chasing leaked examination papers, which are often scams, would only make you lazy and dependent on them. From the start of your preparation, take the thought of getting leaked papers and do your self favour by focusing on your lessons.
#4 Work on weak subjects and topics
Becoming specialized in one or two subjects as a WASSCE candidate is like signing your death warrant.
One of the 8 Keys to unlocking 8As WASSCE Success is that you must never specialize, instead work on weak subjects and topics.
If Mathematics is your weakest link, start working on it. Do not forget that if you are to score good marks and make it to the university, every subject you study and write at the WASSCE counts.
Get help from your friends who are good in the subject you have difficulties in if you want to make good grades. Do not be shy to seek help. Even if others tease you, ignore them and get what you want.
#5 Do not ignore past papers, sample questions
Past questions can be a game-changer after you have done all the learning. This is one of the 8 keys that can increase the chances of unlocking 8As WASSCE results.
Practice past papers and get copies of past questions and answers. Study how questions are framed and answered. Follow the same approach and technique in answering questions.
The sad thing is that many of our secondary schools and teachers are sometimes frustrated and have to do all they can to complete the syllabus and forget to coach candidates on how to answer examination questions until the last month or so.
Get books that explain how to answer examinations questions, know the meaning of words such as "List", "Mention", "Describe" or  "Define" and the others.
Know what is required each time they are used in general and for specific subjects. Knowing the content and the answer is not the same as writing it the way the examiner wants it.
#6 Use your phones for learning
Sometimes, I wonder why today's WASSCE candidates are not able to make go grades when they have and use mobile phones. How can you use your phone to learn and make good grades?.
Now, this is the method that helped me back then as a secondary and university student. I used my mobile phone to record my notes.
Thus, I read the notes or textbooks loud and clear and use my mobile phone to record the audio, which is properly saved on the phone.
On my way to school, at home, or where ever I may find myself when learning with the textbook was not possible, I start to replay the audio.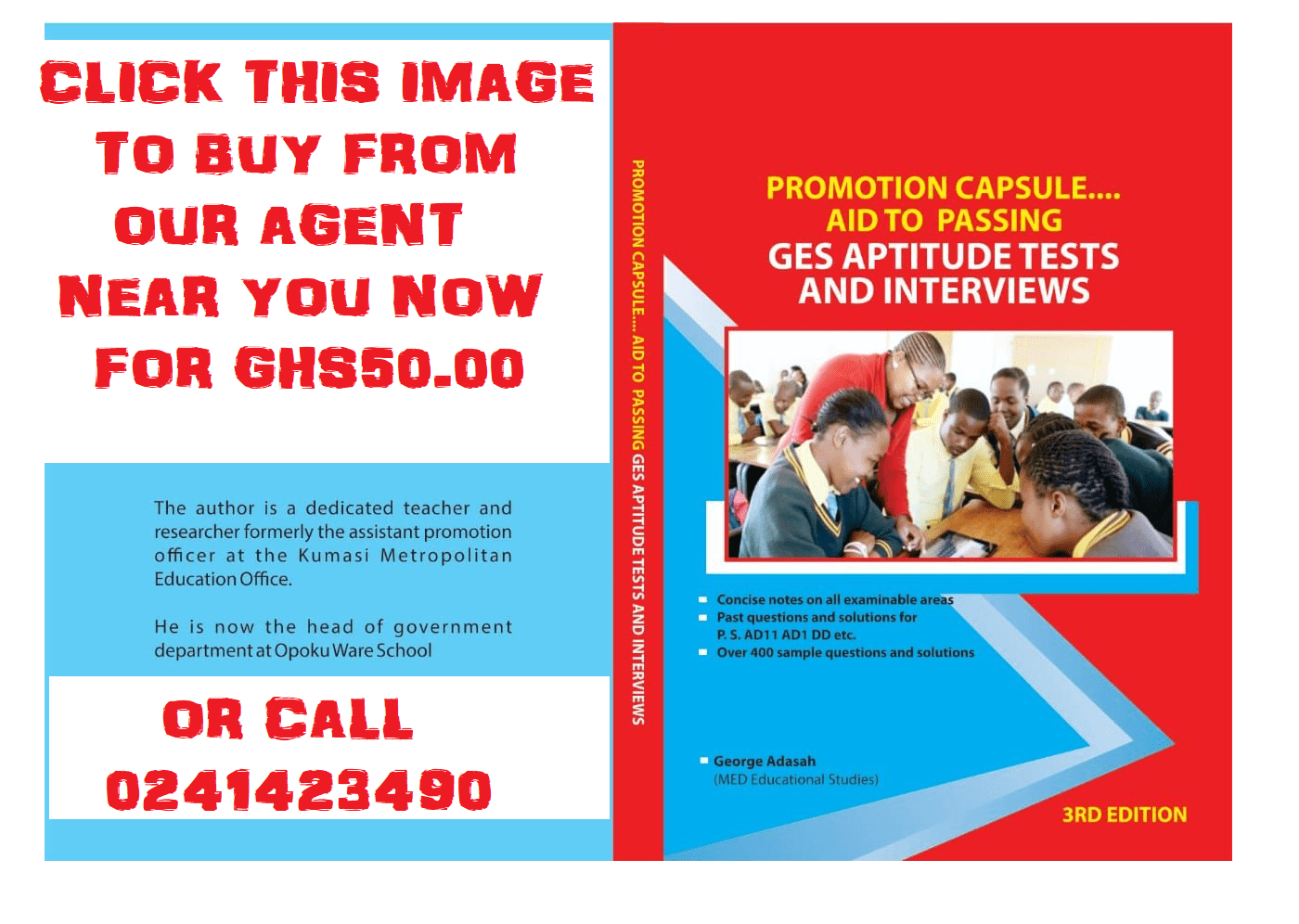 It is time you start recording the notes and textbooks. You can listen to these recorded notes at home, and anywhere with the help of your earpiece.
Stop wasting time on the most trending music and start reciting and singing your lesson notes and textbooks towards WASSCE excellence.
This is one of the things goods students do. After listening to the audio for some time, the knowledge you would acquire will amaze you.
In other instances, you can use the phone to research all the possible answers to questions on any subject online.
This can help improve your knowledge and notes on the topics you have studied. Consider videos on youtube as well in carrying out your search.
Read: 7 Reasons Why Students Fail WASSCE and BECE Each Year: 8 Rules On How To Avoid Exam Failure
#7 Cultivate Good Reading Habits and Stop The Poor Reading Habits
Many students, without a doubt, have completely forgotten that the only way to pass an exam is to study and prepare diligently.
In recent years, I've discovered that the majority of students don't read before exams such as the WASSCE for school and private candidates because they believe the exam is too difficult, and that their only alternative is to cheat during the exam. This, believe me, has contributed to the demise of numerous contenders.
Those who erroneously wrote without reading generally received more than 5 Fs, and those detected cheating were severely penalized by WAEC.
Reading is the surest way to study but do not read mathematics, you have to practice by solving questions.  Good reading habit is one of the 8 Keys to unlocking 8As in the WASSCE and recording exam success you can be proud of.
READ: 6 Super Simple Steps to Answering Summary Questions
There is no particular time to start preparing for the WAEC exam, but I always advise students to start as early as possible.
READ THIS: 9 Strategies for BLOCKING F9 in WASSCE Core Subjects, 8 works like a  CHARM
In other words, students should look at their schedule and ability to cover the WAEC WASSCE syllabus before deciding to start preparing for the WAEC examination.
Preparing early also implies not missing lessons. The WASSCE examination is a challenge that you can deal with if you start to work towards your journey to success very early.
READ: Tips on How To Answer BECE/WASSCE  2022 English Language Essay Questions
Master the following WAEC question-answering techniques: In my article "Answering Essay Questions: 10 standard rules and tricks for HIGH SCORES," and 15 Essay Question Keywords for Exams Success When Understood by Students.
I went through all the major details that may assist a student in approaching WAEC questions correctly. I strongly advise you to read that work.
#8 Create and use a personal timetable
If you are hungry for success in the upcoming WASSCE, you will start planning how to overcome WAEC and pass your WASSCE. This requires a learning timetable.
This must be structured well to take care of other social activities. A personal timetable to guide you to constantly learn and prepare would make learning towards the examination a habit. In fact, it is part of the 8 Keys to unlocking 8As WASSCE result success.
READ: 15 Essay Question Keywords for Exams Success When Understood by Students
If you cannot create a personal timetable, use the WASSCE timetable as your guide by arranging the subjects on your weekly timetable just as they appear on the WAEC timetable.
READ THIS: 9 Strategies for BLOCKING F9 in WASSCE Core Subjects, 8 works like a  CHARM
I hope you take these pieces of advice seriously so that you can also be proud of your achievements after the WASSCE results are released. Now that you have discovered how to "Blow" WASSCE, put the tit beats together and be guided by the 8 Keys to unlocking 8As  in your WASSCE. Yes, you can.
Source: Wisdom Hammond, Ghanaeducation.org
Share This Education News
Post Publications || Join us on Whatsapp || Post Disclaimer
---
SEND A STORY: Do you have a story for us or need a promotion/advertisement? Submit them via our email admin@ghanaeducation.org
DOWNLOAD OUR>>> MOBILE APP
Facebook  Group> [JOIN Facebook]
JOIN OUR EDUCATION NEWS-GROUP (WHATSAPP)
Join just one of our Whatsapp/Telegram Groups for current Ghana Education Service News Updates:
JOIN ONLY ONE... THANKS
TELEGRAM PAGE >>> [JOIN]
Group 1 >>New Group> [JOIN]
Group 2 >>New Group> [JOIN]
Facebook  Group> [JOIN Facebook]
TELEGRAM PAGE >>> [JOIN]
Only websites that give us a URL backlink can repost our content on their sites.
---
The information contained in this post is for general information purposes only. The information is provided by GhanaEducation.Org and while we endeavour to keep the information up to date and correct, we make no representations or warranties of any kind, express or implied, about the completeness, accuracy, reliability, suitability or availability with respect to the website or the information, products, services, or related graphics contained on the post for any purpose.
||About Us|| Contact Us
---