10 reasons why students must take mock tests before the final exam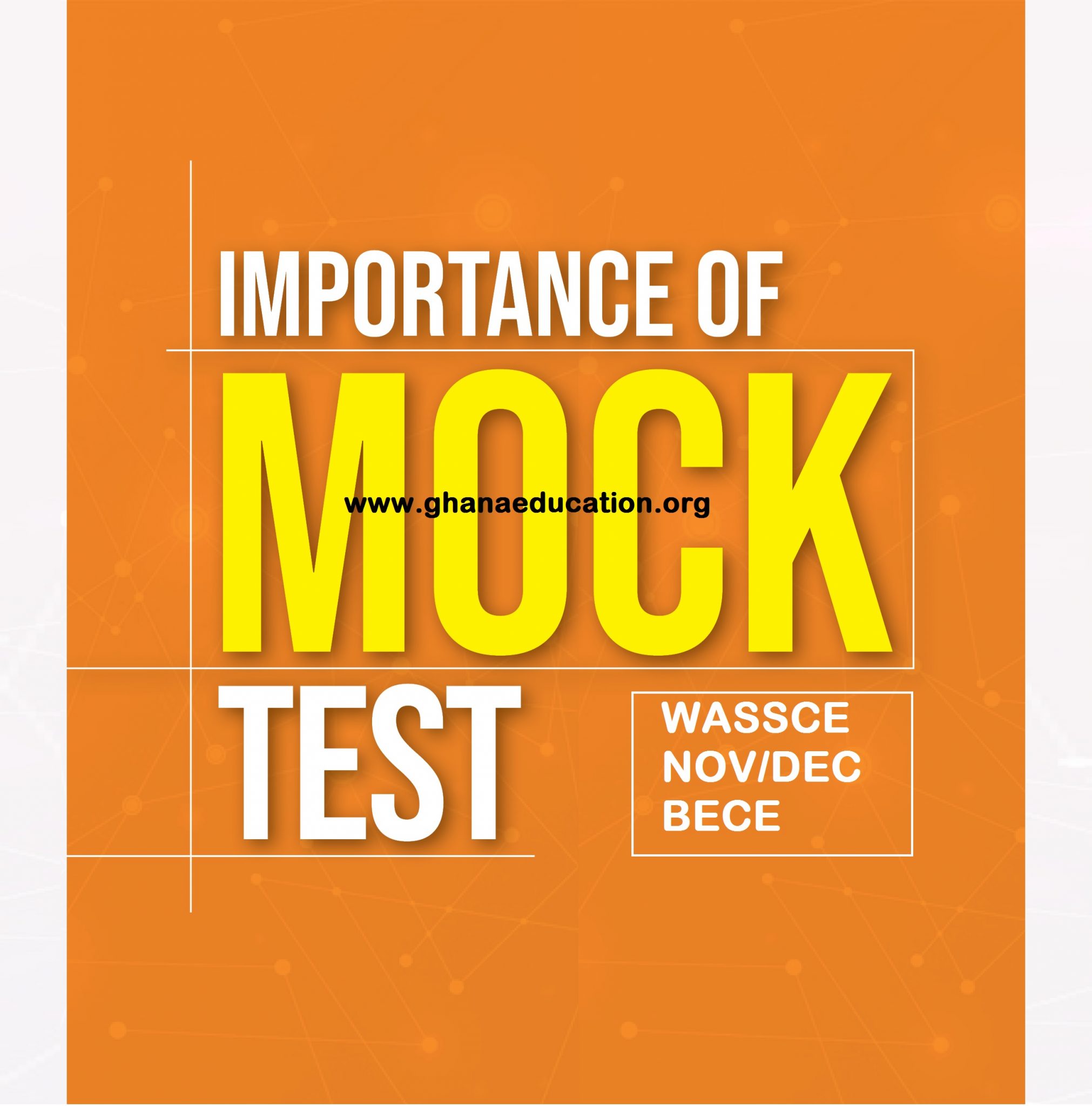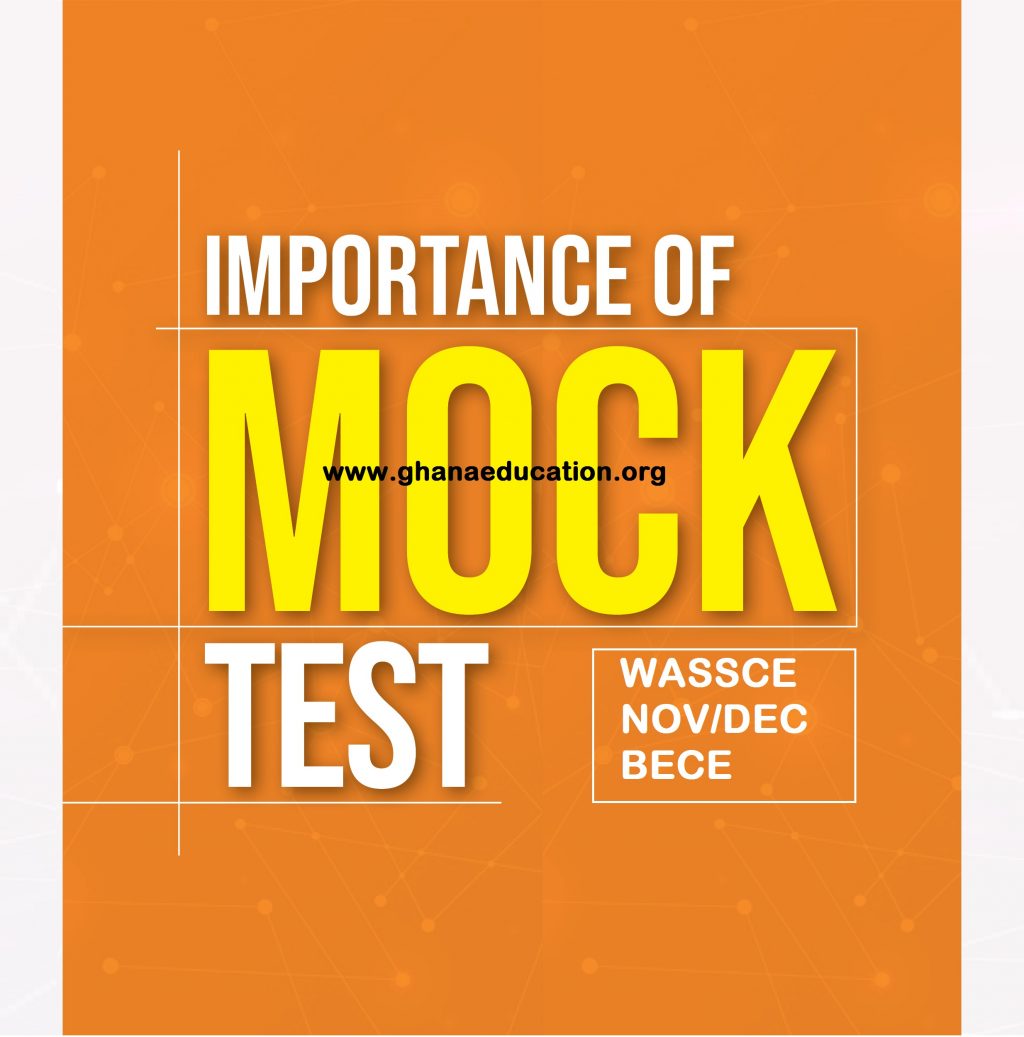 Mock tests or examinations have existed for many years due to their importance in preparing for an impending final exam. There are good reasons why students must take mock tests before the final exam.
In this Exam and Study Tips for our BECE, WASSCE, and other final year students and candidates, we will explore some of the benefits of mock examinations. There are students who for fear of failure prefer not to take part in mock examinations but after reading this article, you are expected to be advocates for more mocks to help prepare you for your examination.
Benefits of mock tests before the final exam
1. Students must take mock tests before the final exam because mock tests or examinations are trial exams taken by students before they face the main examination to test their readiness.
2. Every school and student seeking to pass an examination must organize some form of mock examination for final year students. It keeps students and teachers on their toes to keep their focus. 
3. Mock examinations and trial test papers are extremely beneficial to any student or school seeking to perform well at the BECE. 
4. Students must take mock tests before the final exam because such examinations give them a feeling of what the actual examination is going to be like. Students who do not get the chance to take mock exams are often at a disadvantage since they miss the opportunity to test their readiness. 
5. Such trial-run examinations place the candidate in the same examination condition and environment cum the pressure that comes with it. 
6. When mock examinations are organized for candidates, it helps reduce pre-exam nervousness among candidates.
7. It helps students get conversant with examination rules, conduct, and acceptable behaviours, hence make candidates more relaxed.
8. Very often students prepare for their final examinations by learning chapter after chapter, and one unit after the other. They sometimes feel they are ready enough for the examination and without a series of mocks to keep students constantly learning and preparing, they are bound to forget most of the things learned in the flash of a second. Mocks, therefore, help students to keep their knowledge constantly fresh as the brain is made to recollect and reproduce the information through mocks/. 
9. Learning facts and putting them across in an examination are two unique skills students must master. Students may have ideas but cannot produce them in the manner required in the final examination. This happens sometimes because students do not understand the question or do not know how to answer such questions. The mock examination, therefore, offers students an opportunity to ask questions regarding tough questions after the mock is marked. Teachers, through your mock results, can identify the weaknesses and strengths of their candidates per the questions asked and reteach or explain important concepts for better clarity. 
10. Mock examinations and questions help students to also master time management and choice of examination questions to answer. Without constant mock practices, many candidates may have challenges completing answers and improving on their speed and accuracy. 
Check below all JHS Mock Questions for 2021 BECE
READ: How to merge Ghana Card and SSNIT Number with Shortcode
Even if you cannot remember the points explained above on the benefits of mock tests before the final exam, know that…
The mock examination will help you learn from your mistakes ahead of the examination

It is the best method for evaluating your preparation so far and each new mock helps you to re-evaluate yourself.
Mocks help improve your efforts at understanding and retaining what you learn.
It boosts confidence and helps you stay calm during the main examination.
It helps you to become familiar with the question pattern and the kind of answers examiners want for questions
It helps you master the best ways to get the best marks in the examination.
It teaches you time management.
It helps you to know the accuracy of your answers to specific questions
It improves your confidence & the exam stress is further reduced.
You learn how to pass the examination by improving your work quality; by knowing and working on your weaknesses.
After all, the advantages of a mock examination far outweigh the disadvantages. We encourage teachers and schools to consider writing more mocks / special class examinations etc to put candidates in the examination mood for better performance. From the above, you would agree that taking mock tests before the final exam benefits the candidates.
Source: Ghanaeducation.org
Please follow and like us:
Post Publications || Join us on Whatsapp || Post Disclaimer
---
SEND A STORY: Do you have a story for us or need a promotion/advertisement? Submit them via our email [email protected]
DOWNLOAD OUR>>> MOBILE APP
JOIN OUR EDUCATION NEW GROUPS (WHATSAPP)
Join one of our Whatsapp/Telegram Groups for current Ghana Education Service News Updates:
JOIN ONLY ONE... THANKS
TELEGRAM PAGE >>> [JOIN]
Group 1 >>New Group> [JOIN]
Group 6 >>New Group> [JOIN]
Group 3 >>New Group> [JOIN]
TELEGRAM PAGE >>> [JOIN]
Only websites that give us a URL backlink can repost our content on their sites.
---
The information contained in this post is for general information purposes only. The information is provided by GhanaEducation.Org and while we endeavour to keep the information up to date and correct, we make no representations or warranties of any kind, express or implied, about the completeness, accuracy, reliability, suitability or availability with respect to the website or the information, products, services, or related graphics contained on the post for any purpose.
||About Us|| Contact Us
---