Metaverse and predicted monetization of higher education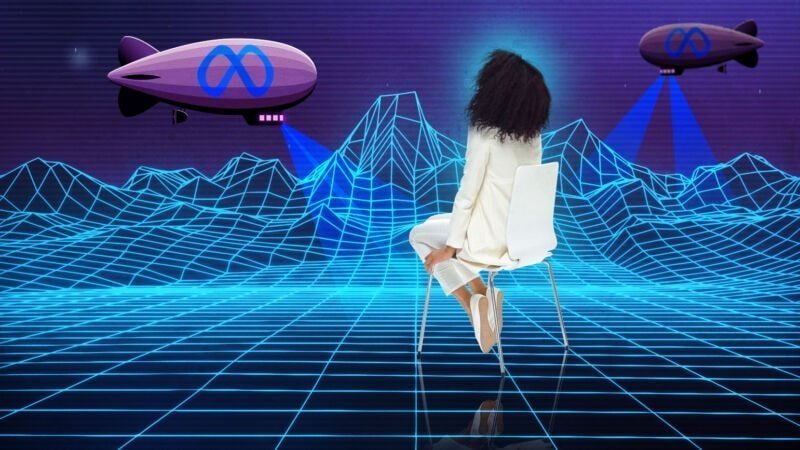 Introduction of metaverse by Facebook & predicted monetization of higher education. Is it a reality or a mirage?
What is Metaverse?
Metaverse is a two syllabus word made up of Meta and verse. The prefix "Meta" means beyond and the suffix "verse" means universe.
Metaverse refers to a virtual world beyond the real world shared among stakeholders wherever they are and the available resources in the virtual world ie land, buildings, avatars, and even names are traded.
Thus one can buy any of these resources with the aid of a virtual currency such as cryptocurrency. One can be in the real world and still live a second life in a virtual world, be with friends, visit any place they wish to virtually, own properties, acquire goods and services, and even attend invents.
The world is already living in a foundational virtual world courtesy of social media on Facebook, Twitter, and others already. But you need to look out for Secondlife to see what this Metaverse means if you are to appreciate the bigger picture. The Metaverse is going to be more sophisticated and spooky.
Characteristics of the Metaverse
The Metaverse is a virtual environment that may be accessed via a computer, game console, mobile device, wearable tech, or other devices, while also enjoying 3D multimedia.
The Metaverse requires a person to have a virtual reality headset to experience its power and capabilities.
A metaverse is a social place with people across the world immersing themselves in the virtual world via avatars such as bots, virtual agents, or artificial intelligence forms. You may socialize with others and even accomplish stuff together. This will be led by Facebook in its metaverse.
The Metaverse will be persistent as it will be available everywhere and become part of our very existence.
Metaverse and predicted monetization of higher education
Whiles some businesses and tech-focused companies have been conversant with and are excited about the virtual world many more businesses including education institutions at the tertiary level in many countries are yet to realize the impact of Meterverse on the future of education which is already here.
Covid-19 has set the tone and foundation for the smooth take-off and introduction of online degree programmes and courses at all levels of education.
But, have you thought of not going to a physical location for education such as physical campus but being virtually present on campus and in the lecture hall and attending lectures?
What about reading and learning from a virtual book that provides 3D versions of the human heart displayed where you can dissect it and learn more about it in class while at home. This is the virtual world staring at you and me.
The introduction of Facebooks's metaverse is going to be a game-changer globally for businesses and countries that tap into it.
Metaverse is simply a virtual world that permits a user logged in to be represented virtually by an Avatar. This can permit an individual to buy goods and services in large malls while at home, socialize, go on a tour far away from home at sit comfortably in his or her living room.
All levels of education can tap into this with this virtual world being more useful to tertiary institutions. Already there are similar virtual worlds one of which is known as Second Life. Though I loved technology, it was not until I got to graduate school and the MIS class in UPSA in 2019 that I got fascinated with this Second life thing which Facebook is expanding with its Metaverse. It is scary trust me and everything in the real world is possible there and even beyond.
Facebook CEO Mark Zuckerberg is leading the crusade and acceptance of metaverse based on the revolution that will bring to the world.
 Metaverse which is a Virtual World will be more useful to Tertiary Education than any other industry as it would revolutionize education and life and move technology and education to the next spooky levels ever imagine.
The introduction of Metaverse is expected to lead to a new education experience in lecture halls as it will bring about an immersive experience. Metaverse will make it possible for students to also "teleport" to any place by just wearing glasses or a headset.
Such technology in the classrooms and lectures halls will enable students to learn and feel as well as experience the real stuff they are learning about.
This will bring an end to abstract learning. For instance, if you are learning about a human organ, you get the chance to see in 3D the specific human body part, even dissect it to see and learn about the minutes parts.
Some aspects of the metaverse have already made their way into universities. The real revolutionary potential of the metaverse lies in how it allows for further profit to be made in higher education.
As my recent research on digital technologies and higher education shows, these developments may further monetize the student experience and exploit the work of academics.
The metaverse promises an amazing but scary online experience, in which a single avatar can move between spaces – such as an online shop and a lecture theatre. However, many of the individual innovations mentioned in Facebook's presentation already exist in some forms.
READ: How to stop apps tracking iPhone in 2021-2022
Online worlds such as Second Life and even the block-building game Minecraft are used by universities. They can enhance lectures or allow distance learners to virtually visit a campus.
READ: Yoast Search Engine Optimization Mastery Tricks For Bloggers 
Virtual reality simulations help students in medicine or architecture practice skills that are difficult to rehearse in real life.
READ: Smart SEO and how to rank on page one 
Metaverse is here already, are you ready to acquire the new and existing skills needed to experience and monetize it in any way possible. The Metaverse monetization of higher education will happen but how ready is the world and Africa for that matter?
We hope we have answered your questions…
What is Metaverse?
What is the future effect of Metaverse on higher education and its monetization?
What are the Characteristics/Features of the Metaverse virtual world?
Source: Wisdom Hammond |Ghanaeducation.org
Post Publications || Join us on Whatsapp || Post Disclaimer
---
SEND A STORY: Do you have a story for us or need a promotion/advertisement? Submit them via our email admin@ghanaeducation.org
DOWNLOAD OUR>>> MOBILE APP
JOIN OUR EDUCATION NEWS-GROUP (WHATSAPP)
Join one of our Whatsapp/Telegram Groups for current Ghana Education Service News Updates:
JOIN ONLY ONE... THANKS
TELEGRAM PAGE >>> [JOIN]
Group 1 >>New Group> [JOIN]
Group 2 >>New Group> [JOIN]
TELEGRAM PAGE >>> [JOIN]
Only websites that give us a URL backlink can repost our content on their sites.
---
The information contained in this post is for general information purposes only. The information is provided by GhanaEducation.Org and while we endeavour to keep the information up to date and correct, we make no representations or warranties of any kind, express or implied, about the completeness, accuracy, reliability, suitability or availability with respect to the website or the information, products, services, or related graphics contained on the post for any purpose.
||About Us|| Contact Us
---