WhatsApp will stop working on 43 phones from November 2021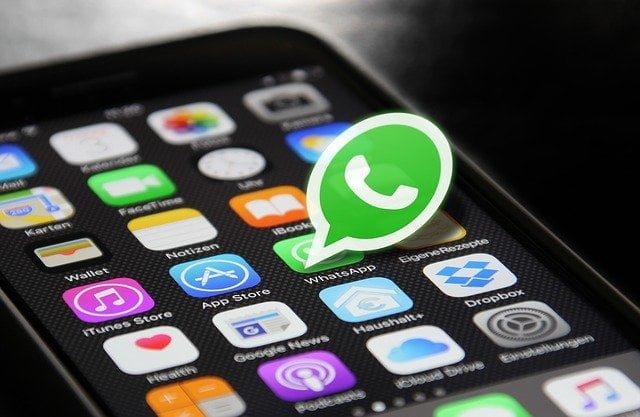 Have you heard that WhatsApp will stop working on these 43 phones from November 2021?
Whatsapp will leave behind 43 smartphone devices since its new upgraded version to be released in November will make such phones incompatible with the app.
WhatsApp will stop working on phones that run on anything older than Android OS 4.1, Apple's iOS 10, and KaiOS 2.5.1 in November, according to its.
This is what Whatsapp had to say about this
About supported operating systems
We provide support for and recommend using the following devices:
Android running OS 4.1 and newer
iPhone running iOS 10 and newer
Select phones running KaiOS 2.5.1 newer, including JioPhone and JioPhone 2
Once you have one of these devices, install WhatsApp and register your phone number. WhatsApp can only be activated with one phone number on one device at a time.
Furthermore, there's no option to transfer your chat history between platforms. However, we provide the option to export your chat history as an email attachment.
WhatsApp will stop working on these 43 phones
The new operating system will not support a range of smartphone models, Below are the 43 different devices that WhatsApp will not support
The following smartphones will no longer have access to the messaging app:
Apple
There are just three Apple handsets that the widely-used platform will stop working on.
The iPhone SE, 6S, and 6S Plus.
Android
There are 40 Android devices that WhatsApp will cease to function on including Samsung, Huawei and Sony models.
Samsung
The Samsung Galaxy Trend Lite, Galaxy Trend II, Galaxy SII, Galaxy S3 mini, Galaxy Xcover 2, Galaxy Core and Galaxy Ace 2.
LG
The LG Lucid 2, Optimus F7, Optimus F5, Optimus L3 II Dual, Optimus F5, Optimus L5, Optimus L5 II, Optimus L5 Dual, Optimus L3 II, Optimus L7, Optimus L7 II Dual, Optimus L7 II, Optimus F6, Enact , Optimus L4 II Dual, Optimus F3, Optimus L4 II, Optimus L2 II, Optimus Nitro HD and 4X HD, and Optimus F3Q.
ZTE
The ZTE Grand S Flex, ZTE V956, Grand X Quad V987 and Grand Memo.
Huawei
The Huawei Ascend G740, Ascend Mate, Ascend D Quad XL, Ascend D1 Quad XL, Ascend P1 S, and Ascend D2.
Sony
The Sony Xperia Miro, Sony Xperia Neo L, Xperia Arc S.
Others
The Alcatel One Touch Evo 7, Archos 53 Platinum, HTC Desire 500, Caterpillar Cat B15, Wiko Cink Five, Wiko Darknight, Lenovo A820, UMi X2, Faea F1 and THL W8.
So now that you know WhatsApp will stop working on these 43 phones, what do you have to do?
Well, have it at the back of your mind that, you have to probably stop using your current phone if it is part of the 43 listed devices.
READ: How to remove Whatsapp Hackers and Scammers forever
What do I do if my smartphone no longer supports WhatsApp?
In case your phone is not compatible with WhatsApp, the next thing to do is to upgrade your phone so that it is able to support the new system. In case you buy a new phone that supports WhatsApp's new system, use the same phone number and email that was connected to WhatsApp on the old phone to restore your account.
READ: How to stop apps tracking iPhone in 2021-2022
We hope this post on WhatsApp will stop working on these 43 phones has been helpful.
Post Publications || Join us on Whatsapp || Post Disclaimer
---
SEND A STORY: Do you have a story for us or need a promotion/advertisement? Submit them via our email admin@ghanaeducation.org
DOWNLOAD OUR>>> MOBILE APP
JOIN OUR EDUCATION NEWS GROUPS (WHATSAPP)
Join one of our Whatsapp/Telegram Groups for current Ghana Education Service News Updates:
JOIN ONLY ONE... THANKS
TELEGRAM PAGE >>> [JOIN]
Group 1 >>New Group> [JOIN]
Group 1 >>New Group> [JOIN]
Group 1 >>New Group> [JOIN]
TELEGRAM PAGE >>> [JOIN]
Only websites that give us a URL backlink can repost our content on their sites.
---
The information contained in this post is for general information purposes only. The information is provided by GhanaEducation.Org and while we endeavour to keep the information up to date and correct, we make no representations or warranties of any kind, express or implied, about the completeness, accuracy, reliability, suitability or availability with respect to the website or the information, products, services, or related graphics contained on the post for any purpose.
||About Us|| Contact Us
---