Job Vacancy For District Marketing Managers (Nationwide Recruitment)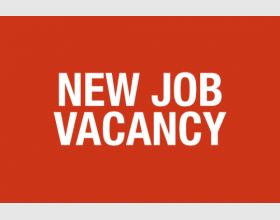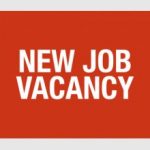 Website Superior Raceway Systems
At Superior Raceway Systems, we see freshwater fish farms as a better way to help fight hunger and bolster food security. We focus on improving aquaculture on land-based ponds to help meet the Sustainable Development Goals of the United Nations.
Job Vacancy For District Marketing Managers
We are currently in the process of implementing a low-cost, sustainable aquaculture value chain in Ghana aimed at empowering 10,000 farmers.
These farmers will grow catfish and tilapia in land-based raceway ponds and use the waste-water from their fish ponds to drip irrigate soybeans, maize, sorghum and other crops. The value chain projects will end with processing and packaging of fish, production of fish feed, vegetable cooking oil and sorghum gin for export. The last end of the value chain will result in the establishment of Superior ready-to-eat Food Sales Centres to help sell the fish and produce of our farmers in the value chain. From farm to fork.
Freshwater aquaculture has grown steadily over the past three decades. Asia is at the center of this boom, accounting for 89% of world aquaculture production..Aquaculture is on the way to becoming an economic boom in Africa, providing quality high-paid jobs and incomes for vast numbers of family farms, workers and businesses.
Your Job Description For District Marketing Managers
You will deliver sales letters of our following business proposals to schools, companies, shops, landlords, workers unions, hospitals, DCE's, MCE's, MP's, Ministers, churches, mosques and institutions in your district or municipality.
The Business Opportunity Proposals
1. Backyard raceway fish farming.
2. Home based fish processing and packaging.
3. Establishment of ready-to-eat food sales centres.
You will follow up regularly on letters you deliver. You will manage businesses you help establish.
Qualification Required & Experience
• HND or University Graduates. Matured SHS graduates with 5 years work experience can also apply.
Interview: interviews will be conducted online.
Salary: Starting basic salary of Ghc 2,000 net per month after a probation period of one month.
Your job centre: You will work in the District or Municipality where you are resident.
Location: Nationwide Recruitment
How To Apply For The District Marketing Managers Job
Apply by sending a whatsapp message to:
+233-55-811-8578
Closing Date: 15 August, 2021
Website:
Post Publications || Join us on Whatsapp || Post Disclaimer
---
SEND A STORY: Do you have a story for us or need a promotion/advertisement? Submit them via our email [email protected]
DOWNLOAD OUR>>> MOBILE APP
JOIN OUR EDUCATION NEW GROUPS (WHATSAPP)
Join one of our Whatsapp/Telegram Groups for current Ghana Education Service News Updates:
JOIN ONLY ONE... THANKS
TELEGRAM PAGE >>> [JOIN]
Group 1 >>New Group> [JOIN]
Group 6 >>New Group> [JOIN]
Group 3 >>New Group> [JOIN]
TELEGRAM PAGE >>> [JOIN]
Only websites that give us a URL backlink can repost our content on their sites.
---
The information contained in this post is for general information purposes only. The information is provided by GhanaEducation.Org and while we endeavour to keep the information up to date and correct, we make no representations or warranties of any kind, express or implied, about the completeness, accuracy, reliability, suitability or availability with respect to the website or the information, products, services, or related graphics contained on the post for any purpose.
||About Us|| Contact Us
---