Job Vacancy For Special Educational Instructional Facilitator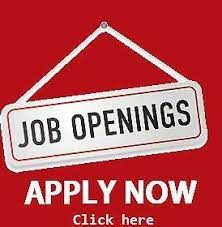 Private School
Job Vacancy For Special Educational Instructional Facilitator / Year 1 Teacher
Job Summary For The Special Educational Instructional Facilitator
• He/she will actively support the assigned students to ensure that a strong commitment to improving academic and social achievement of students with disabilities is evident.
• The special education facilitator collaborates with appropriate individuals so that the educational needs of students with disabilities are appropriately addressed.
Job Description
• Supports, mentors, and models best practice instructional strategies and techniques.
• Exhibits a strong commitment to improving academic and social achievement for students with disabilities.
• Attends division and area facilitator/liaison meetings.
• Effectively communicates division procedures and best practices to site administration and staff through regular staff meetings.
• Facilitates staff development activities related to students with disabilities for administration, licensed, and support staff.
• Informs administration of special education concerns/issues that may be supervisory in nature.
• Ensures that students with disabilities are receiving a free and appropriate education.
• Assists parents in problem solving and acquiring the necessary knowledge and skills to support the development and implementation of their child's Individualized Education Plan
• Provides staff with information on scientifically based instruction, positive behavioural supports.
• Monitors, on a regularly scheduled basis, confidential folders of students assigned to him/her.
• Maintains confidentiality and organization of records through observable procedures consistent with policies of the school.
• Collaborates with academic coordinator and administration when designing class schedules as it relates to students with disabilities.
• Works professionally with administrators, staffs, and parents.
• Participates in other job-related duties and activities related to the position, as assigned.
POSITION EXPECTATIONS
• Demonstrate ability to support, mentor, and model best practice instructional strategies specifically designed for students with disabilities.
• Demonstrate strong knowledge of people with special need and procedures.
• Demonstrate strong knowledge of special education programs.
• Demonstrate effectiveness in planning, organizing, and coordinating meaningful activities for appropriate individuals and/or groups in a pleasant, professional manner.
• Exhibit proficiency.
• Lead professional development activities for staff as they relate to special education.
• Work cooperatively with students, parents, peers and administration.
• Maintain accurate and complete records on the assigned students.
• Participate as an active member with other staff members11. Maintain and improve professional competence.
• Communicate effectively both written and orally.
Qualification Required & Experience For Special Educational Instructional Facilitator
• Minimum of a diploma in education.
• At least 1-3 years of experience
• Good communication skills
• Year 1 teacher must have a skill in ICT(CODING) and Basic design and technology.
Special education need teacher: Should have knowledge in SPECIAL EDUCATIONAL NEED/CHILD PSYCHOLOGY
Location: Achimota, Accra
Check this vacancy:
Job Vacancy For Assistant Head Teacher
How To Apply For The Special Educational Instructional Facilitator Job
Interested candidate should send their CVs to:
Or Call us on:
0553-577848
Closing Date: 26 May, 2021
Post Publications || Join us on Whatsapp || Post Disclaimer
---
SEND A STORY: Do you have a story for us or need a promotion/advertisement? Submit them via our email [email protected]
DOWNLOAD OUR>>> MOBILE APP
JOIN OUR EDUCATION NEW GROUPS (WHATSAPP)
Join one of our Whatsapp/Telegram Groups for current Ghana Education Service News Updates:
JOIN ONLY ONE... THANKS
TELEGRAM PAGE >>> [JOIN]
Group 1 >>New Group> [JOIN]
Group 6 >>New Group> [JOIN]
Group 3 >>New Group> [JOIN]
TELEGRAM PAGE >>> [JOIN]
Only websites that give us a URL backlink can repost our content on their sites.
---
The information contained in this post is for general information purposes only. The information is provided by GhanaEducation.Org and while we endeavour to keep the information up to date and correct, we make no representations or warranties of any kind, express or implied, about the completeness, accuracy, reliability, suitability or availability with respect to the website or the information, products, services, or related graphics contained on the post for any purpose.
||About Us|| Contact Us
---