Job Vacancy For Online Radio Manager & Host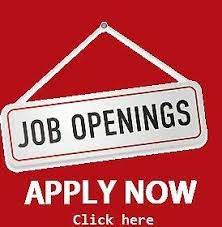 Grab this Job Vacancy For Online Radio Manager & Host and step into your elements as a radio host.
Jonhord Ventures is seeking an online radio manager and host to manage and host all aspect of its newly created online radio station.
Do you want to manage your own online radio programs?
Do you want to host and decide when to air programs?
If your answer to the above is yes then this might be the right job for you. Read on.
You will be responsible for supervising and coordinating schedules, workflow, and responsibilities of various departments if any. Ensure the success and profitability of the station. They help determine and meet the financial goals of station. Work closely with accountants and bookkeepers to track purchases, cash flow, and profits; prepare budgets; and maintain accountability and sales managers and advertising sales staff.
• Posses must technical knowledge to understand the operation of equipment. Make recommendations and decisions regarding the purchase of new equipment that may follow industry trends. They also ensure program and technical employees comply with broadcasting regulations and other laws.
Vacancy For Online Radio Manager & Host – Your Key Responsibilities
• Produce a compelling radio show by using creativity, imagination and exercise of independent professional judgment in writing, producing, interviewing, taping or broadcasting on-air content
• Great with phones/interacting with callers, interviewing artists/guests and hosting live events
• Connect with listeners via phones, social, video, web and on-site
• Daily social media engagement; website and digital content generation
• Create station Programming, Promotions, and Sales meetings and events
• Live Broadcasts and station appearances, whether paid or unpaid
• Commercial Production; create killer endorsement ads – both on air and online – for mutually agreed upon products
• Voice other commercials as assigned
• Handles emergency news/weather in show; on call for weather disasters/breaking news
• Ensures logged commercials, promotions, sweepers and any other programming element essential to the station's operations are aired
• Performs additional duties, such as production, directing, writing advertising. Create and follow a music log
Qualification Required & Experience
Vacancy For Online Radio Manager & Host : JOB REQUIREMENTS
• 2 + years of Full-Time On-Air experience with successful ratings history required
• Strong production skills and knowledge of Op X, VOX Pro/Adobe Audition and Audacity
• Proficient in Microsoft Office suite and social networking
• Strong knowledge of all broadcasting rules and laws
• Socially informed and perceptive; up-to-date and in tune daily with the local and national trends and/or specialized knowledge of topics/events related to on-air discussions
• Demonstrated upbeat personality, informative, entertaining and engaging on the air; able to relate to station audience
• Pleasant, charismatic and well-controlled voice; excellent pronunciation
• Excellent verbal and written communication and editing skills; proficient in grammar; ability to make others feel comfortable and open up on air
• Demonstrated creativity and imagination
• Audio demo of on-air interviews, commentary, announcements, etc.
Location: Ghana
How To Apply For The Job
To submit your application, click on the link below and complete all relevant fields on the online application form.
Closing Date: 28 May, 2021
CHECK MORE JOBS AT >>> GHANA JOBS
Post Publications || Join us on Whatsapp || Post Disclaimer
---
SEND A STORY: Do you have a story for us or need a promotion/advertisement? Submit them via our email [email protected]
DOWNLOAD OUR>>> MOBILE APP
JOIN OUR EDUCATION NEW GROUPS (WHATSAPP)
Join one of our Whatsapp/Telegram Groups for current Ghana Education Service News Updates:
JOIN ONLY ONE... THANKS
TELEGRAM PAGE >>> [JOIN]
Group 1 >>New Group> [JOIN]
Group 6 >>New Group> [JOIN]
Group 3 >>New Group> [JOIN]
TELEGRAM PAGE >>> [JOIN]
Only websites that give us a URL backlink can repost our content on their sites.
---
The information contained in this post is for general information purposes only. The information is provided by GhanaEducation.Org and while we endeavour to keep the information up to date and correct, we make no representations or warranties of any kind, express or implied, about the completeness, accuracy, reliability, suitability or availability with respect to the website or the information, products, services, or related graphics contained on the post for any purpose.
||About Us|| Contact Us
---