Prioritize Basic Education Now! Government of Ghana Advised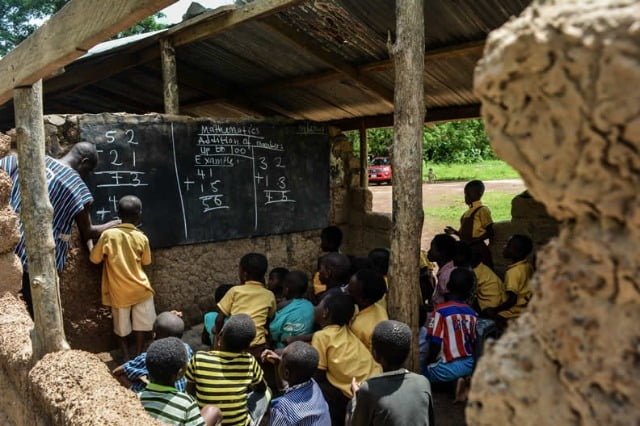 The need to prioritize Basic Education is due. It is the foundation stone of education in Ghana.
The big question is…Government of Ghana, are you getting your priorities right in education?
The government of Ghana seems to prioritize SHS instead of basic education.
The call for the government to prioritize Basic Education is a good call.
The basic education level from KG1 to JHS serves as the foundation for SHS, yet little attention is paid to it.
A concerned teacher has hit the nail right on the head on the need to Prioritize Basic Education
The teacher writes…
There are a lot of things happening in the educational sector that need immediate attention.
The teachers have exhausted every channel but to no avail.
The government uses its power to suppress the teacher through meetings and the media.
Who then takes up the mantle?The Teacher Unions, Media, NGO's or Social Organizations?
1.The government prioritizes SHS over KG, Primary, and JHS(the basic foundation of education).
2. The government prioritizes Past Questions over Textbooks.
3. The government supplies Textbooks for SHS but doesn't see the need for Textbooks in KG, Primary, and JHS. Isn't this ironic?
4. The government is asking parents to buy books for their children in KG/Primary/JHS, but they are ready to supply students in SHS with Textbooks and past questions.
READ: Teachers Promotion Aptitude Test to be Held late Feb. 2021–GES
Government of Ghana, are you getting your priorities right in education?
It's very sad to hear them saying that basic education is free. It isn't free at all at the KG/Primary and JHS. Pupils buy their own exercise books, Textbooks, and uniforms, but these things are provided free for students in the SHS.
SHS students are fed at least once a day, including 'Day Students' but it's so sad that most of the schools( KG/Primary/JHS) are not covered by the school feeding program and therefore, these 4 year – 14-year pupils spend several hours in school without food.
Adolescents and these children, who are supposed to be fed?
These are just a few issues that should be reconsidered by the government.
Please, Teacher Unions, NGOs, Civil Organizations, Stakeholders, take this up for us.
We've cried out so much that our voices can't be heard again.
If they can't do anything at all, they should provide KG/Primary/JHS pupils and their teachers with Textbooks. You all agree in your hearts that Textbooks will affect teaching and learning, and that's why they are provided at SHS.
Read: CCP Curriculum Implementation Date Out – Check full details
It's time to prioritize the basic foundation of education.
By a concerned teacher. I'mACitizen.
Share and let's get it solved…Thank you
Read: 2021 Ghana Armed Forces Recruitment Open: Check How To Apply
From the views shared by the teacher, there is no doubt more needs to be done to build the basic education level to be efficient and effective to produce the kind of basic school graduates needed for the SHS. Prioritize Basic Education Now! 
Source: Concerned teacher
Post Publications || Join us on Whatsapp || Post Disclaimer
---
SEND A STORY: Do you have a story for us or need a promotion/advertisement? Submit them via our email [email protected]
JOIN OUR EDUCATION NEW GROUPS (WHATSAPP)
Join one of our Whatsapp/Telegram Groups for current Ghana Education Service News Updates:
JOIN ONLY ONE... THANKS
Group 7 >>New Group> [JOIN]
Group 6 >>New Group> [JOIN]
Group 1 >>New Group> [JOIN]
Group 2 >>> [JOIN]
TELEGRAM PAGE >>> [JOIN]
Only websites that give us a URL backlink can repost our content on their sites.
---
The information contained in this post is for general information purposes only. The information is provided by GhanaEducation.Org and while we endeavour to keep the information up to date and correct, we make no representations or warranties of any kind, express or implied, about the completeness, accuracy, reliability, suitability or availability with respect to the website or the information, products, services, or related graphics contained on the post for any purpose.
||About Us|| Contact Us
---