Teacher demotivating and annoying issues GES and MoE must deal with now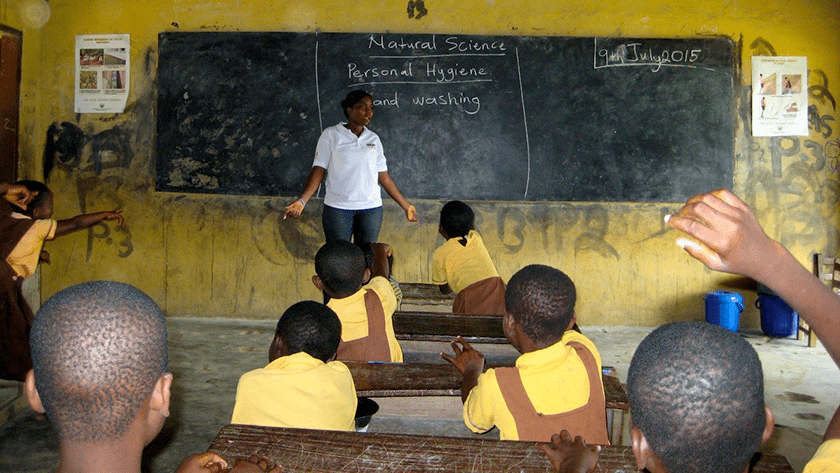 There are many issues that worry teachers today, sadly these issues are many teacher demotivating and annoying issues which the GES and MoE must deal with and create a conducive environment for teachers to deliver on the job.
The Ghanaian teacher is not enthused about the efforts of the Ministry of Education and the Ghana Education Service with respect to how they treat teachers and the importance they attach to their welfare.
The Ghanaian teacher is the linchpin in Ghana's education sector if Ghana is to realize the full potential of education, give learners the needed support and make them ready for higher education.
Unfortunately, teachers seem to be the least considered when the needs of stakeholders come to the fore. They have to sometimes fight the powers that be just to get what they duly deserve.
As an education regulatory body, the Ministry of Education seems to be so much interested in the welfare of learners that, it loses sight of teachers. Today scheme of learning, tomorrow lesson plan, next day output of work. The ministry with the help of the GES is innovating education gradually but seems reluctant to let go of the primitive ways of doing things.
The GES and MoE are failing to direct their attention to the fact that the teachers have signed a Condition of Service with the government and it is not been honoured in a way.
Motivation drives output but teachers working under the GES do not seem to be motivated enough. Posting teachers on time and processing the salaries of such teachers in record time so that they do not have to wait several months before receiving their income is enough motivation for newly posted teachers.
Providing JHS teachers with the needed training on the new curriculum and making textbooks available in schools are also key motivating factors.
Showing concern for teachers welfare and ensuring they are better paid and cared for is motivating enough to push teachers to give off their very best to train and provide the solid foundation needed by the young minds in their classrooms.
Teachers at the JHS today are the most demotivated educators in Ghana because JHS students spend 6 months on campus and go on vacation for 3 weeks. At the same time, SHS students spend 2 months on campus and go on vacation 3 months and everybody is silent about it. This is very demotivating and can lead to serious health implications for such teachers.
Primary pupils start a new curriculum at the Primary level just to come to JHS and continue with the old curriculum and everybody is silent about it as well. This is backward and can not be entertained in any forward-looking institution or country.  Who sews a new dress and patches it with a very old cloth?
It is time to deal with these and many other demotivating and annoying issues through the integrated effort of GES, teacher unions, and MoE.
Post Publications || Join us on Whatsapp || Post Disclaimer
---
SEND A STORY: Do you have a story for us or need a promotion/advertisement? Submit them via our email admin@ghanaeducation.org
DOWNLOAD OUR>>> MOBILE APP
JOIN OUR EDUCATION NEWS-GROUP (WHATSAPP)
Join one of our Whatsapp/Telegram Groups for current Ghana Education Service News Updates:
JOIN ONLY ONE... THANKS
TELEGRAM PAGE >>> [JOIN]
Group 1 >>New Group> [JOIN]
Group 2 >>New Group> [JOIN]
TELEGRAM PAGE >>> [JOIN]
Only websites that give us a URL backlink can repost our content on their sites.
---
The information contained in this post is for general information purposes only. The information is provided by GhanaEducation.Org and while we endeavour to keep the information up to date and correct, we make no representations or warranties of any kind, express or implied, about the completeness, accuracy, reliability, suitability or availability with respect to the website or the information, products, services, or related graphics contained on the post for any purpose.
||About Us|| Contact Us
---