Apply For Funds Through U.S Ambassador's Self Help Program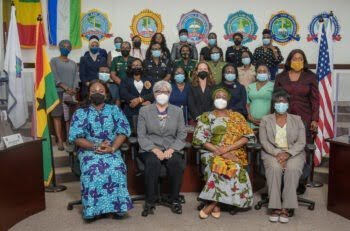 Share This Education News
Apply For Funds Through U.S Ambassador's Self Help Program: Check out how to apply for these funds now
Applicants stand the opportunity to access a maximum of Ghana cedi equivalent of twelve thousand dollars ($12,000.00). The application process is free and there is no need to pay any fee to submit the application forms. The U.S ambassador's self-help program was initiated to support Community-Based Development Projects.
What is the US Ambassadors Special Self-Help Programme Fund?
The Ambassador's Special Self-Help program started in 1964 in Togo and quickly spread across the continent as a grass-roots assistance program that allows U.S. embassies to respond quickly to local requests for small community-based development projects.  The program provides assistance to small, community-led projects that promise to have an immediate impact to Ghanaian communities as part of an ongoing commitment by the U.S. government to support Ghanaian-driven development activities at the local level.  Since the program began in Ghana, more than $2.2 million in awards have been disbursed to community development projects across the country.
This program is highly competitive and funding is limited. Not all applications are awarded a grant.  Applications are provided free of charge, and there is no cost to submit an application.
What makes a project eligible for funding?
The project must be initiated by the community and should benefit the community by increasing income or improving living or social conditions. If the project is designed to generate income, it must be truly community-based and not a for-profit enterprise or sole proprietorship, and the project must have a plan for equitable distribution of any income generated.
Applicants must be a non-profit organization, NGO, or CBO registered with the Government of Ghana, or a community association formed at least one year before the date of application.
The proposed project should be a single activity that helps to improve basic economic or social conditions at the community level. Projects should be administered at the community level.
The project should be sustainable and not require continued support after the one-time contribution from the Special Self-Help Program.
Substantial community participation is required during the project. Contributions may include labor, materials, equipment, land, buildings, or funding.
Projects must be within the ability of the community to operate and maintain sustainably.
All projects must be completed within one calendar year of the grant award date.
The maximum grant submission allowed is $12,000, converted to Ghana cedis at the prevailing exchange rate.
The most successful project proposals will:
demonstrate a clear goal and impact that will benefit a large number of people within one year;
present a clear plan to address a well-defined community need;
be initiated and administered at a local level;
demonstrate a significant commitment and contribution from the community;
provide a clear and detailed budget, including pro forma invoices and estimates of the value of community contributions;
demonstrate a clear sense of how the project will be implemented;
contribute, whenever possible, to income-generating or self-sustaining activities; and
respect human rights, gender equality, and environmental norms.
Who is encouraged to apply?
The Embassy encourages the submission of any eligible proposal from registered community groups, non-governmental organizations, and civil society groups.
How much are the grants?
The maximum grant and eligible proposal submission is $12,000, converted to cedis at the prevailing exchange rate.  However, it is rare that projects are fully funded at that amount.  Successful projects typically range between US$2,000 and $10,000. The U.S. Embassy reserves the right to provide assistance at a level other than the requested amount.
What is considered a community contribution?
The Ambassador's Special Self-Help Program helps communities that seek to help themselves and requires substantial community contribution to demonstrate that each project is a partnership between the U.S. Embassy and community partners.  Contributions may include but are not limited to, labor, materials, equipment, land, financial support, or expertise.
How are projects approved?
The U.S. Embassy receives hundreds of requests for support each year and funding is both limited and contingent on U.S. Congressional approval.  We regret that not all projects can be funded even when the eligibility criteria and guidelines are met.
Following the application deadline, the Embassy staff arrange site visits to evaluate highly competitive proposals.  Based on those evaluations, the Special Self-Help Program Selection Committee meets to assess projects based on the criteria enumerated and decide on funding.  The Selection Committee funded about five percent of the applications it received in 2021.
READ: Nine UEW students die in fatal accident on Accra-Kumasi Highway
What does not qualify for a grant?
The Ambassador's Special Self-Help Program cannot fund:
Military, law enforcement, police, or prison-related activities;
Administration or operating costs of grant activities (Examples: salaries, transportation costs, per diems, rent, electricity bills, internet data bundles, talk time, or school fees);
Religious or political activities;
Investment in personal businesses, for-profit enterprises, or sole-proprietorships;
Activities with unmitigated and negative environmental consequences (Examples: dams or roads through forest lands, or a toilet block next to a body of water);
Costs associated with events or ceremonies, (Examples: alcohol, entertainment, dancers, poets, musicians, venue rental, or food and drink);
Purchase of vehicles, office supplies, printers, copiers, computers, tablet computers, mobile phones, pesticides, herbicides, fungicides, surveillance equipment, luxury goods, or gambling equipment; or
Activities that benefit any employee or immediate family member of an employee of the U.S. government.
How does an organization apply?
Application forms are available on the Embassy website here in the upper right side of this page as a PDF and Word document. Please send your completed application by May 7, 2022, by email to AccraSelfHelp@state.gov or you can deliver a hard copy to U.S. Embassy at the address below.
Ambassador Self-Help Coordinator
U.S. Embassy
P.O. Box 194
Accra, Ghana
Applications must include the following items to be eligible for consideration: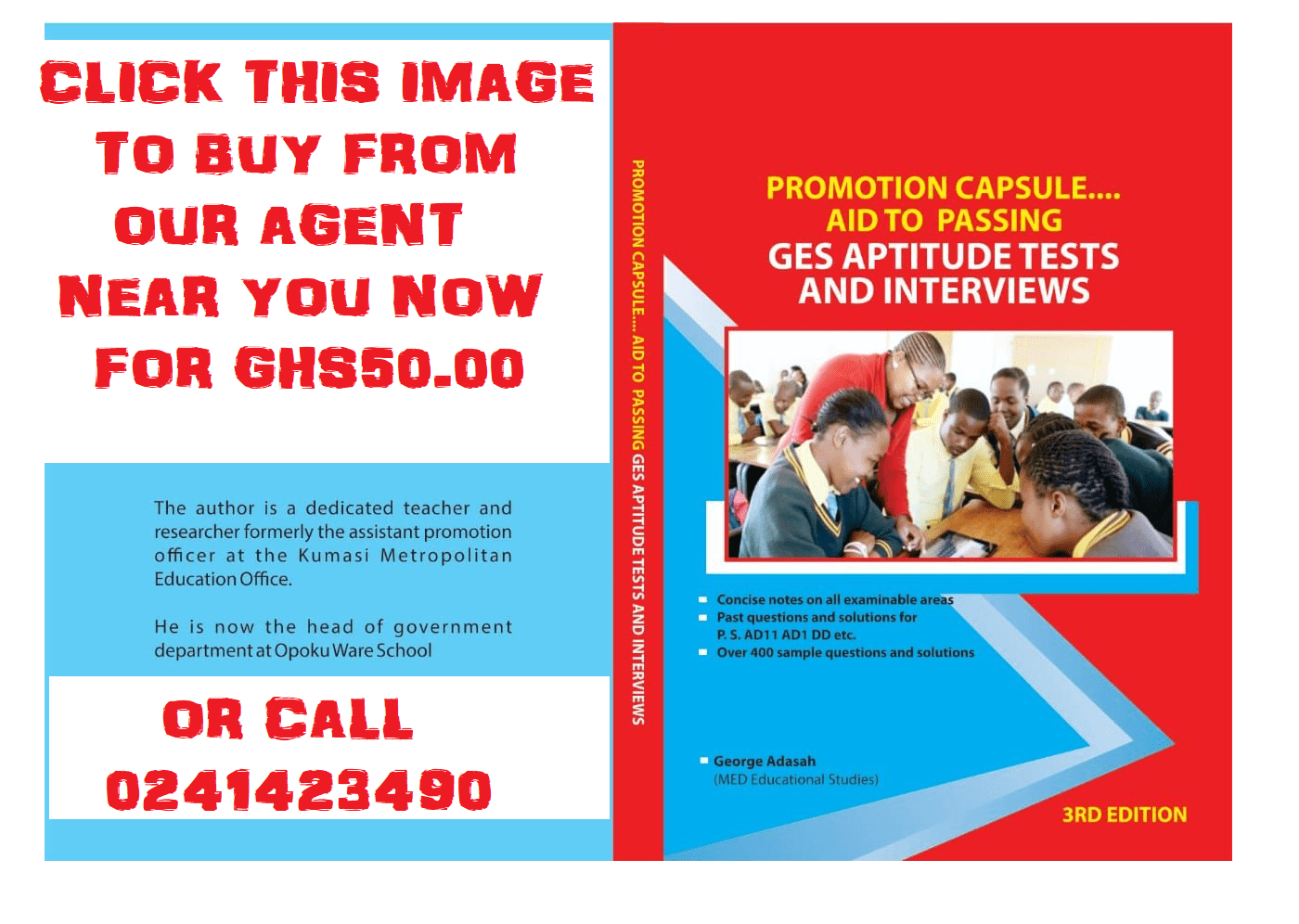 * A passport-size photograph on the first page of the application in the space indicated.
* Pro-forma invoices for any requested items or professional services.
* Signed and completed application form.
* Copies of official documentation confirming your organization is registered in Ghana.
* (if applicable) Letters of support from the relevant district office.
* (if applicable) Additional pages for longer responses if needed.
Applications may also include the following items:
* Detailed project budget.
* Project Implementation plan.
Do not submit original documents with your application. Submitted materials will not be returned.
Application Deadline
The deadline for 2022 applications to be received by the U.S. Embassy in Accra is May 7, 2022.
Applications can be submitted at any time before the deadline. Any applications postmarked or received after the deadline will not be considered.
Contact Information:
Email:
AccraSelfHelp@state.gov
Mailing Address:
Ambassador's Self-Help Coordinator
U.S. Embassy
P.O. Box 194
Accra, Ghana
Telephone:
030-274-1000
030-274-1473
The legible project must be initiated by the community and stands to benefit the whole community. The project must also be sustainable and have substantial participation and contributions from the community in the forms of labour, land, materials, etc.
The community must also have the ability to operate and maintain the project in a sustainable way. Civil society groups, Non-governmental organizations, community groups, and not-for-profit organizations are encouraged to apply. Sole proprietorships are however not qualified to apply.
Useful forms for the US Ambassadors Special Self-Help Programme
For further information and how to apply, visit the U.S embassy website or follow the link https://gh.usembassy.gov/education-culture/ambassadors-special-self-help-program/ to proceed
Share This Education News
Post Publications || Join us on Whatsapp || Post Disclaimer
---
SEND A STORY: Do you have a story for us or need a promotion/advertisement? Submit them via our email admin@ghanaeducation.org
DOWNLOAD OUR>>> MOBILE APP
Facebook  Group> [JOIN Facebook]
JOIN OUR EDUCATION NEWS-GROUP (WHATSAPP)
Join just one of our Whatsapp/Telegram Groups for current Ghana Education Service News Updates:
JOIN ONLY ONE... THANKS
TELEGRAM PAGE >>> [JOIN]
Group 1 >>New Group> [JOIN]
Group 2 >>New Group> [JOIN]
Facebook  Group> [JOIN Facebook]
TELEGRAM PAGE >>> [JOIN]
Only websites that give us a URL backlink can repost our content on their sites.
---
The information contained in this post is for general information purposes only. The information is provided by GhanaEducation.Org and while we endeavour to keep the information up to date and correct, we make no representations or warranties of any kind, express or implied, about the completeness, accuracy, reliability, suitability or availability with respect to the website or the information, products, services, or related graphics contained on the post for any purpose.
||About Us|| Contact Us
---