2021 Pinnacle College Diploma Admissions – Hope for WASSCE D7 students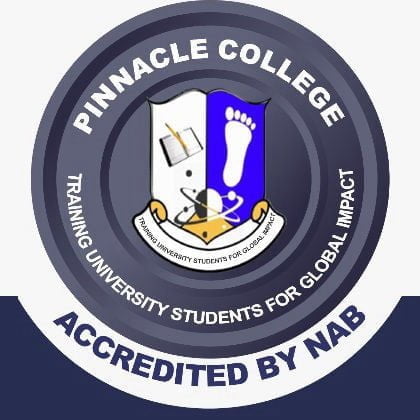 Pinnacle College Diploma Admissions for the 2021 academic year is still opened to local and foreign students.
WASSCE Students who obtained D7 for which reason they can not start degree programmes can study professional diploma programmes at Pinnacle College and proceed to offer a degree from level 200.
Both Ghanaians and foreign students can achieve their academic dreams at the college.
The college is a private tertiary institution accredited by the National Accreditation Board (NAB) and runs Institute of Commercial Management (ICM)- UK programmes for Certificates, Diplomas, Advanced Diplomas and Graduate Diplomas.
Its excellent faculty and facilities make it a preferred destination for foreign and international students who want to obtain first-class professional training and English proficiency.
ALSO READ: Back To School Campaign: Don't fear COVID-19, go back to school – GES
Students who study diploma, advance diploma, and graduate diploma programmes can apply for degree or masters programmes upon completion and be admitted into level 200/300 or Masters programmes.
Join GhanaEducation.org on Whatsapp for more news – JOIN NOW!!!!
2021 Pinnacle College Diploma Admissions – Programmes
Programmes that students' SHS Graduates can apply for are 
Diploma in Human Resource Development
Diploma in Journalism and Media  Studies
Diploma in Accounting and Finance 
Diploma in Business Studies
Diploma in Marketing Management
Diploma in Maritime Management 
Diploma in Marketing, Advertising & Public Relations
Diploma in Professional Computing & Information Processing
Diploma, Advance Diploma, University Graduates and Matured Students can also apply for higher-level professional programmes.
Information Technology Programmes
The college offers
Microsoft Office Administration Programmes
Website design
Hardware
Networking /CCNA
Programming
Information Systems
Graphic Design
Oracle
English Language Proficiency Programmes
Pinnacle College is the prefaced destination for English Language Proficiency courses for students from over 10 francophone countries across Africa.
Levels of Study for English Language Proficiency Programmes
Beginner One (1)
Beginner Two (2)
Intermediate
Proficiency
READ –  7 mistakes every fresher at the university makes
Pinnacle College, ICM Programmes, and NAB
All Institute of Commercial Management (ICM) programme certificates are recognized by NAB and are accepted for admission into degree programmes in Ghana. ICM is an international examining body that provides globally recognized awards to its students.
Pinnacle College runs ICM programs from the Certificate Level through to Diploma, Advanced Diploma, and the Graduate Diploma, depending on the course being offered and takes a minimum of two (2) years to complete all levels. I encourage all WASSCE and SSCE holders to apply for the 2021 Pinnacle College Diploma Admissions.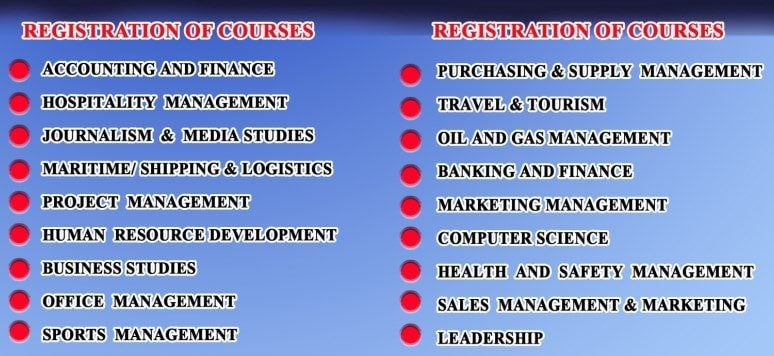 ICM Certificates matched with certificates in Ghana
ICM Diploma is equivalent to any National Diploma Certificate in Ghana.
Advanced Diploma is equivalent to a Higher National Diploma (HND).
Graduate Diploma is the equivalent of a Bachelor's Degree in Ghana.
Benefits and Career Advancement Opportunities for ICM certificate holders
An ICM certificate holder can gain admission to any university in Ghana for a degree programme and start from a minimum of level 200.
Upon completion, the graduate can move to the Advance level
Completion of a professional ICM programme in Pinnacle College means the graduate can also apply for National Service at the National Service Secretariate.
A professional ICM certificate opens job opportunities for the graduate and places them above the competition
Qualifications for Pinnacle College Diploma Admissions into ICM Programmes
West African Senior School Certificate Examination (WASSCE) Up to D7
Senior Secondary School Certificate Examination (SSSCE) up to grade E
General Business Certificate Examination (GBCE)
American High School Grade 12 with at least Final Grade Point of 3.0
General Certificate of Secondary Education (GCSE)/ Cambridge GCE 'O' and 'A' Level
Matured Applicants  – 25 years plus
Location: The college is located at New Achimota, Accra.
READ: Advice for New (Freshers) University Students in Level 100
Admission Enquiries: 
To make enquiries about the 2021 Pinnacle College Admissions, visit the school at New Achimota (Akweteyman) / call 0550360658 and provide the Code GE55 for fast track admission. 
The school's website is https://www.pc.edu.gh/
Post Publications || Join us on Whatsapp || Post Disclaimer
---
SEND A STORY: Do you have a story for us or need a promotion/advertisement? Submit them via our email [email protected] or WhatsApp + CHAT NOW 
JOIN OUR EDUCATION NEW GROUPS (WHATSAPP)
Join one of our Whatsapp/Telegram Groups for current Ghana Education Service News Updates:
JOIN ONLY ONE... THANKS
Group 1 >>> [JOIN]
Group 2 >>> [JOIN]
Group 3 >>> [JOIN]
TELEGRAM PAGE >>> [JOIN]
Only websites that give us a URL backlink can repost our content on their sites.
---
The information contained in this post is for general information purposes only. The information is provided by GhanaEducation.Org and while we endeavour to keep the information up to date and correct, we make no representations or warranties of any kind, express or implied, about the completeness, accuracy, reliability, suitability or availability with respect to the website or the information, products, services, or related graphics contained on the post for any purpose.
||About Us|| Contact Us
---