NCOPST Meeting: 5 top reasons why unemployed & employed professional teachers in private schools must attend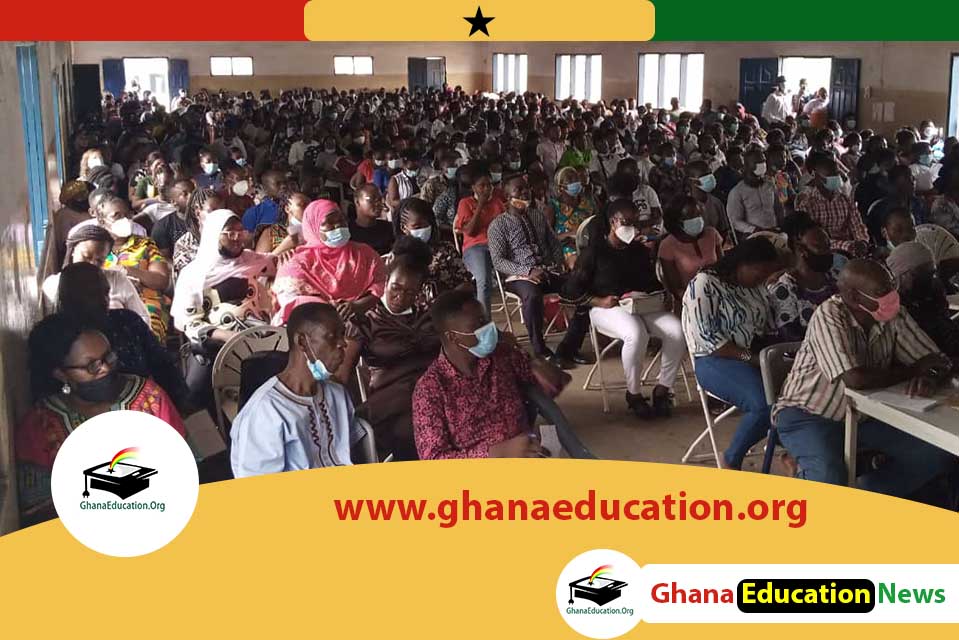 Ghana Education News| Unemployed and Employed Professional teachers in private schools meeting scheduled.
The National Council of Private School Teachers has scheduled to meet all unemployed and employed professional teachers in private schools to discuss critical issues confronting them.
The National Council of Private School Teachers (NCOPST) which is a registered association for all private school teachers is the mother association for teachers in private schools.
NCOPST is recognized by education stakeholders such as the Ministry of Education (MOE), National Teaching Council (NTC), National Schools Inspectorate Authority (NaSIA), Ghana Education Service (GES), National Council for Curriculum and Assessment (NaCCA).
NCOPST is an accredited CPD Service Provider who works with the National Teaching Council to support private school teachers with the acquisition of Temporary Teacher License, permanent teacher License and provisional teacher License for all groups of Teachers in Ghana
NCOPST has been invited for several stakeholders' engagement by all the agencies of the Ministry of Education. The latest ones were NaCCA roundtable stakeholders engagement on the unapproved Textbooks at NaCCA office on 8th September 2021 and NCT/MOE Stakeholders engagement on the STEM Education at Movenpick Accra on the 10th August 2021
As part of the aims and objectives of NCOPST, the council is organizing a general meeting for all Professional private school teachers and Professional unemployed teachers on Saturday 18th September 2021 from 10 am to 2 pm.
Agenda
1. Registration of Professional private school teachers into NCOPST (Database for recruitment)
2. Recruitment of Professional private school teachers into GES. (Come along with your NSS Certificate, Teacher License and Educational Certificates – Diploma or Degree or Master)
3. Recruitment of Professional teachers into private schools that can afford to pay teachers according to the single spine salary structure
4. CPD for Professional teachers purposely to renew their license
5. Creating portfolio, recording of CPDs for credit points, and managing Portfolio
Venue
St John's Preparatory School, Achimota Accra
Time: 10 am to 12 pm
Register for the meeting using the link below
https://forms.gle/s4LELNX77ZzHsk926
READ: WAEC will release WASSCE 2021 results 45 days after the last paper
Join our WhatsApp group for direction to the meeting
Thank you
Post Publications || Join us on Whatsapp || Post Disclaimer
---
SEND A STORY: Do you have a story for us or need a promotion/advertisement? Submit them via our email admin@ghanaeducation.org
DOWNLOAD OUR>>> MOBILE APP
JOIN OUR EDUCATION NEWS GROUPS (WHATSAPP)
Join one of our Whatsapp/Telegram Groups for current Ghana Education Service News Updates:
JOIN ONLY ONE... THANKS
TELEGRAM PAGE >>> [JOIN]
Group 1 >>New Group> [JOIN]
Group 1 >>New Group> [JOIN]
Group 1 >>New Group> [JOIN]
TELEGRAM PAGE >>> [JOIN]
Only websites that give us a URL backlink can repost our content on their sites.
---
The information contained in this post is for general information purposes only. The information is provided by GhanaEducation.Org and while we endeavour to keep the information up to date and correct, we make no representations or warranties of any kind, express or implied, about the completeness, accuracy, reliability, suitability or availability with respect to the website or the information, products, services, or related graphics contained on the post for any purpose.
||About Us|| Contact Us
---