Human Rights Reporters Ghana saddened by Ghana's 110K teenage pregnancy statistics of GHS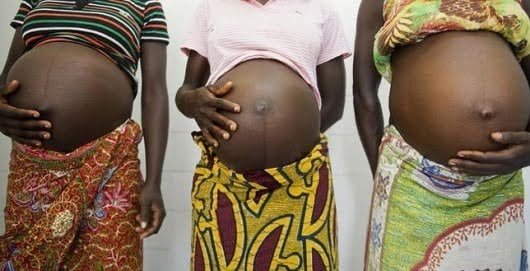 Human Rights Reporters Ghana is saddened by Ghana's 110K teenage pregnancy statistics for 2020 released by the Ghana Health Service. 
The Human Rights Reporters Ghana (HRRG) an NGO which champions human rights education in Ghana in schools, youth camps and meetings, towns and villages is alarmed by the huge number of teenage girls put in the family way in 2020.
Reacting to the statistics released by the Ghana Health Service, the Programmes Director of HRRG, Mr Wisdom Hammond said, " Society is failing itself in ensuring teenagers are not educated on teenage pregnancy and its attended health implications"
The teenage pregnancy statistics of GHS shows Ghana is losing the fight against the disturbing social challenge which is producing mothers of unwanted babies and babies without fathers as most often the girls are unable to tell the father of the child due to multiple sex partners in some instances.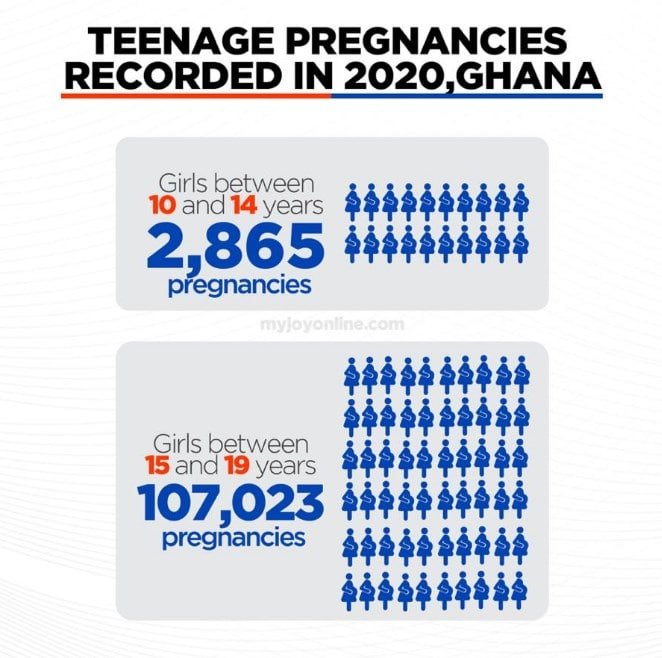 Between 2018 and 2019, the HRRG rolled out a KTT project, a three-tier programme to educate school children at the pre-tertiary level on Kidnapping, Tramadol abuse (Drug abuse) and Teenage pregnancy.
It achieved some success but was hampered by protocols and powers that be in accessing schools owned and managed by the state.
Two years on, the NGO is yet to receive a permission letter that will enable it to visit public schools to educate teenagers on these three critical topics for the good of our children in pre-tertiary schools.
The impact of the KTT in addressing the ills of society including teenage pregnancy have been frustrated by institutions like the Ghana Education Service, which has failed to issue the needed directives to help learners.
In an interview with the Programmes Director of HRRG, Mr Wisdom Hammond, he said "The HRRG will continue to do its work and reach as many teenagers as possible but called on the powers that be to ensure, access to schools is granted to the NGO to provide the humanitarian service it owes Ghana's school children and the youth in general."
The Human Rights Reporters Ghana (HRRG) was one of the few NGOs in Ghana, which collaborated with the Ghana Police to shed light on Kidnappings in Ghana. The Volunteers visited schools, PTAs, Religious gatherings to educate the masses on Kidnapping.
Read: 5 teenage girls impregnated every 4 hours in Ghana in 219
The NGO's efforts have been recognized in global publications and documentaries for its human rights advocacy, education and support, but it is yet to get the same recognition in Ghana.
According to the Chief Executive Director of HRRG, Mr Joseph Kobla Wemakor, "HRRG will leave no stone unturned to ensure, it contributes its best in building an enlightened society for all without discrimination starting from Ghana; it will continue to reach out to stakeholders. He further called on companies and organizations to support the NGO to serve the country and the youth.
Source: Ghanaeducation.org
Post Publications || Join us on Whatsapp || Post Disclaimer
---
SEND A STORY: Do you have a story for us or need a promotion/advertisement? Submit them via our email [email protected]
DOWNLOAD OUR>>> MOBILE APP
JOIN OUR EDUCATION NEW GROUPS (WHATSAPP)
Join one of our Whatsapp/Telegram Groups for current Ghana Education Service News Updates:
JOIN ONLY ONE... THANKS
TELEGRAM PAGE >>> [JOIN]
Group 1 >>New Group> [JOIN]
Group 6 >>New Group> [JOIN]
Group 3 >>New Group> [JOIN]
TELEGRAM PAGE >>> [JOIN]
Only websites that give us a URL backlink can repost our content on their sites.
---
The information contained in this post is for general information purposes only. The information is provided by GhanaEducation.Org and while we endeavour to keep the information up to date and correct, we make no representations or warranties of any kind, express or implied, about the completeness, accuracy, reliability, suitability or availability with respect to the website or the information, products, services, or related graphics contained on the post for any purpose.
||About Us|| Contact Us
---