Advice for New (Freshers) University Students in Level 100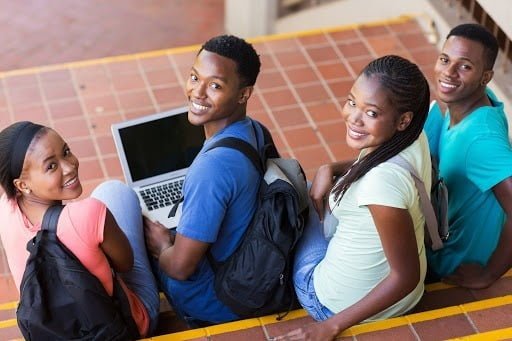 Advice for New (Freshers) University Students is important now that that SHS graduates have begun arriving on the various university campuses. 
Another academic year has commenced and new university students popularly known as freshers are on campus. It is a great feeling to have made it to the university and every year; the feeling is great for new students. The "Freshers" university students are often the most excited to return to school. This comes with great emotions when you step on campus.
However, the university is a big community of learners, faculty, and administrative staff working together to help both new university students and continuing ones succeed.
Parents, friends, and others who might have passed through the university would surely give you advice on how to behave and carry yourself around on campus without losing focus of why you are on campus.
Now, what are the very important advice that has made successfully students do well at the university and balanced academic work and life with ease? Read on.
READ: University of Ghana residential fees for 2020/2021 academic year out
Pieces of advice for new university students
1. New university students must set high academic as well as personal standards. Setting the standards is not enough, you must put in conscious effort to achieve them. Always listen to the little voice that keeps telling you "I CAN DO" and challenge the pessimistic voice that tells you "YOU CAN NOT DO IT". Put in your best work hard at "A" in all subjects. If you fall short, you might score a "B".
2. Memorizing at the university does not help. College and secondary education may reward you for memorizing, but the university requires you to think and reason. As a new university student, challenge yourself to understand lectures. You help yourself if you increase your depth of understanding during lectures, or after thorough research and extensive reading.
3. As Fresher on campus, do not forget your grades count at the end of the semester/year. All things held constant, the best jobs go for the best grades. Scholarships for your masters and Ph.D. in the future go with the grades you make. The more high grades to work had to obtain, the more you increase your chances in life and fulfill your reason for going to the university.
4. Get to know a wide range of people–Do not be a lone ranger, however, be careful and think smart. Build a strong social capital by knowing important persons in the university such as faculty, staff, and students. In the 21st century, networking and connecting with people is key to rising, getting recommendations. Find harmless forward-looking and respectable colleagues, faculty, and administrative staff who are an embodiment of knowledge and seek guidance and direction.
5. Get to know your lecturers and student or class leaders. A lecturer may have a Ph.D. but that does not mean you cannot build an acceptable student – lecturer network and seek their help. Keep such meetings and connections within ethical and accepted limits.
6. Get to know the major courses you will be studying. Join very good study groups and set ground rules for success.
7. Manage your time very well and get the best out of it. Cut off overly playing colleagues. Set aside time for personal reading, time you want to be alone, and ensure your friends respect it.
8. Chose your friends carefully, it is not everyone who can be your friend. Get those who can help you succeed into your circles and leave the rest out. Connect with course mates who have high standards thus high social, academic, and personal values.
9. Make good use of the university's counseling department or unit to deal with issues that confront you. Never ignore your personal and academic problems. When they come, seek help from the counseling department.
10. Don't forget about God. Freshers are advised to take God seriously whiles in school. Don't live life anyhow. Live a prayerful life.
We hope these pieces of advice for new university students in level 100 will go a long way to help them start their university education on a good note.
Post Publications || Join us on Whatsapp || Post Disclaimer
---
SEND A STORY: Do you have a story for us or need a promotion/advertisement? Submit them via our email [email protected] or WhatsApp + CHAT NOW 
JOIN OUR EDUCATION NEW GROUPS (WHATSAPP)
Join one of our Whatsapp/Telegram Groups for current Ghana Education Service News Updates:
JOIN ONLY ONE... THANKS
Group 1 >>> [JOIN]
Group 2 >>> [JOIN]
Group 3 >>> [JOIN]
TELEGRAM PAGE >>> [JOIN]
Only websites that give us a URL backlink can repost our content on their sites.
---
The information contained in this post is for general information purposes only. The information is provided by GhanaEducation.Org and while we endeavour to keep the information up to date and correct, we make no representations or warranties of any kind, express or implied, about the completeness, accuracy, reliability, suitability or availability with respect to the website or the information, products, services, or related graphics contained on the post for any purpose.
||About Us|| Contact Us
---