35 Red Flags: What NOT to Say in a Job or Scholarship Interview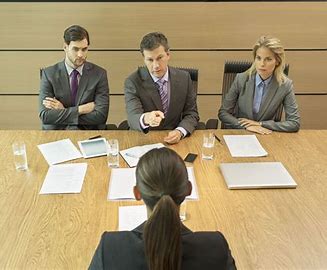 Job interview can be make-or-break moments, and what you say matters just as much as what you don't say. In this article, we'll explore the most common interview blunders that can derail your chances of success and provide insights into how to avoid them.
Ever Felt You 'Blew It' After an Interview?
That sinking feeling after an interview can be disheartening, especially when you thought it went well. Often, candidates leave interviews feeling confident, only to receive a rejection email later. It's a situation that happens more frequently than you might think.
As someone who has observed countless interviews, I'd like to share some insights into what can go wrong and how you can steer clear of these pitfalls.
Why What You Say Matters
An interview typically lasts just over an hour, but research shows that a staggering 33% of hiring managers decide whether to hire a candidate within the first 90 seconds. First impressions and your choice of words are paramount.
Let's delve into what not to say in an interview, along with valuable tips to help you shine:
1. Don't Say "Just"
The seemingly innocuous word "just" can weaken your statements. Avoid using it if you want to sound more authoritative and confident.
2. Avoid Filler Words ("Like," "Um," "Err")
While filler words are common in casual conversation, they can undermine your professionalism in an interview. Instead, take calm pauses to gather your thoughts.
3. Expand on Yes/No Answers
When asked yes-or-no questions, don't stop at a one-word response. Elaborate on your answers to provide context and showcase your knowledge.
4. Steer Clear of Slang
Slang words like "cool" or "OMG" have no place in an interview. Maintain professionalism and communicate respectfully.
5. Balance "We" with "I"
While discussing past successes, don't exclusively attribute achievements to the group. Highlight your individual contributions within the team context.
 Aditional Interview Blunders to Avoid
– "I don't know"
– "I'm usually not late"
– "I'm very nervous"
– "It's on my resume"
– "I don't have that kind of experience"
– "I need this job really bad"
– "How much do you make?"
– "I don't really have a weakness"
– "I'm a hard worker"
– "Do you have unlimited vacation time?"
– "No, I don't have any questions"
– "Do you know how long this will take?"
– "My old boss is terrible"
– "Do you mind if I text back quick"
– "My work schedule has to be…"
– "This job isn't my first choice"
– "OMG, I'm so excited to hear back"
– "I can't work with…type of people"
– "Do you have a company happy hour"
– "My last employer was the worst"
– "I'll be out the first 2 weeks for a vacation"
– "I don't have any references"
– "I'm going through a difficult time right now"
– "This is just a temporary thing"
– "I'm an outside the box thinker"
How to Steer Clear of Common Interview Mistakes
Preparation is key. Study the job description and the company thoroughly. Maintain eye contact, offer a firm handshake, and arrive punctually. Keep personal details private, silence your phone, and, most importantly, stay positive and professional throughout.
In summary, while interviews can be challenging, you can minimize the risk of saying the wrong thing by practicing professional, sincere responses. Stay composed, take your time, and be yourself.
By avoiding these common interview blunders and following best practices, you'll be better equipped to make a lasting impression on your potential employers. Good luck!
ALSO READ: Mastering the Art of Networking with Successful People: 6 Expert Tips
BOOKMARK GHANAEDUCATION.ORG FOR MORE!