Bank Of America Winter Internship 2024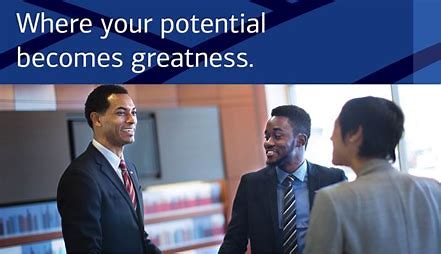 At Bank of America, we are guided by a common purpose to help make financial lives better through the power of every connection. Responsible Growth is how we run our company and how we deliver for our clients, teammates, communities, and shareholders every day.
One of the keys to driving Responsible Growth is being a great place to work for our teammates around the world. We are devoted to being a diverse and inclusive workplace for everyone.
We hire individuals with a broad range of backgrounds and experiences and invest heavily in our teammates and their families by offering competitive benefits to support their physical, emotional, and financial well-being.
Bank of America believes both in the importance of working together and offering flexibility to our employees. We use a multi-faceted approach for flexibility, depending on the various roles in our organisation.
Working at Bank of America will give you a great career with opportunities to learn, grow and make an impact, along with the power to make a difference. Join us!
Eligible Field(s): Global Investment Banking Program, Winter Analyst Program
About Bank of America
The oldest parts of our company extend back 240 years. Since that time, we've come together from many sources to become what we are today: A company united in our purpose to help make financial lives better through the power of every connection.
Our story is all about the impact clients and communities can have and the progress they can make. And we are here to serve them, and to help them do it.
Benefits of Bank Of America Winter Internship 2024
Experience the work and culture of the whole organization

Develop key skills including tools to navigate the recruitment process

Gain insight into the business areas where internships are available
Requirements for Bank Of America Winter Internship 2024
Candidates are required to be in their penultimate year of study pursuing a degree from an accredited college or university

On track for a minimum 2:1 degree classification (or equivalent)

Must be available to join the programme from June until August 2024
What we are looking for
Essential:
Fluency in English and the local language is essential for our regional roles

You will need to demonstrate drive, innovation, and a genuine interest in the financial markets

Teamwork, leadership, and problem-solving skills, plus creativity are key qualities, as is the ability to work in a fast-paced environment, multi-task and interact with a variety of people

Display analytical and problem-solving skills

Influence decisions and outcomes through effective communication and interpersonal skills

Demonstrate integrity and ethics by earning other's trust and respect through consistent honesty and professionalism in all interactions
Desired:
For some roles within Emerging Markets (including sub-Sahara Africa, Russia and China), a knowledge of those regions is required.
How to Apply
Application Deadline for Bank Of America Winter Internship 2024
November 6, 2023
ALSO READ: Deakin University STEM Scholarship 2023