BECE results could be worst ever – Politician predicts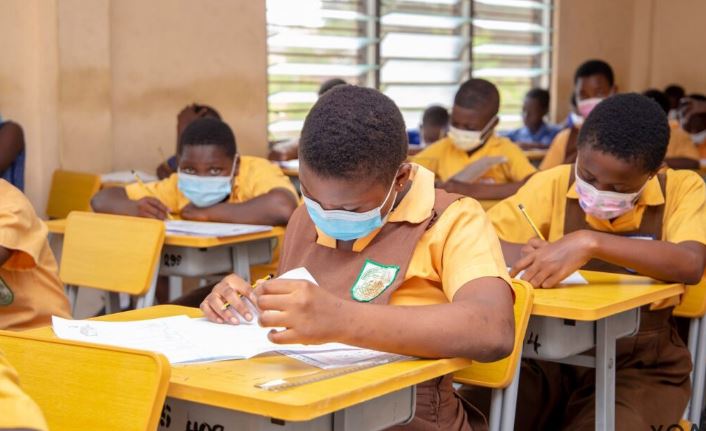 BECE results could be the worst in the country's history amid the outbreak of the coronavirus pandemic that halted academic activities, Acting Chairman for United Peoples Party, Hon Kenneth Kwame Asamoah predicted in 2020.
UPP's Chairman, Kenneth Asamoah following the conduct of the 2020 BECE School said the psychological effect of the locally transmitted Covid and the temporal school break will hurt the students consequently affecting their grades.
The Acting Chairman in an interview with Atinka TV monitored by EducationWeb.com.gh called on the Ministry of Education to put in place adequate measures to prevent any academic disaster as a result of the pandemic effect.
"It is wrong considering the situation where many students are contracting the disease. Out of fears of contracting the virus, the student may not focus on their exams which could obviously lead to mass failure," the politician explained.
But, EducationWeb can confidently predict that the 2021 edition of the Basic Education Certificate Examination (BECE) for School results will be the country's best since no case of question leakages were recorded through the exams.
The Management of the West African Examinations Council (WAEC) on the first day of the national examination however recorded a few cases of examination malpractice at some examination centres in the Ashanti Region.
The Ghana Education Service (GES) following the unfortunate incident in a statement said a committee has been set to investigate the BECE for School malpractice which involves invigilators and a headmaster of a Junior High school.
Chaired by the Director in charge of finance at the Ghana Education Service (GES), the four-member committee commenced the investigation into the alleged examination malpractice on Tuesday, November 16, 2021.
A total of  571,894 candidates made up of 287,605 males and 284,289 females from 18,028 schools sat for the 31st edition of the examination which started on Monday, November 15, 2021, and ended on Friday, November 19, 2021.
The non-profit-making organization (WAEC) is yet to release the results of prospective Junior High School (JHSs) students who participated in the 2021 BECE for School examination at 2,158 centres across the country.
Ghana's Education Service (GES) after the release of the provisional 2021 BECE School results early this year will also release the 2021 school placement of the candidates who for them to continue their education at the secondary level.
READ: The 2021 BECE Results coming soon | The countdown has begun
The Deputy Minister for Education, Rev Ntim Fordjour has said the Akufo-Addo led government through the Free SHS policy is ready to freely sponsor the education of all 2021 JHS graduates who becomes successful at the BECE.
Source: Educationweb.com.gh/