Check Out Ofosu Ampofo's Congratulatory Message To Chairman Asiedu Nketia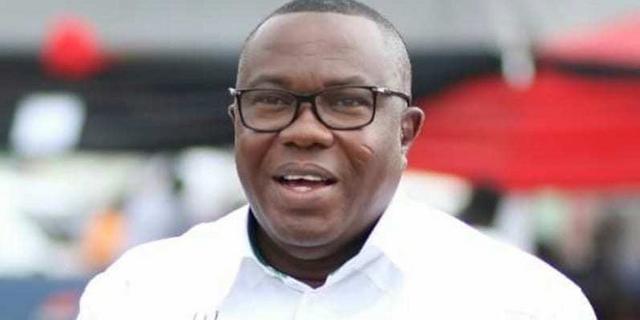 Former National Chairman of the National Democratic Congress (NDC) Samuel Ofosu Ampofo has congratulated Johnson Asiedu Nketia, newly chairman of the NDC and also all the newly elected executives of the party.
In his congratulatory message, Mr Ofosu Ampofo said the "insensitivity" that characterised the campaign prior to the elections may affect the party's quest for unity to forge ahead to reclaim power.
"While this elections needlessly witnessed the worse form of inner vilification, personal attacks and public injury to the hard-won reputation of our Party through various means of public spaces and on social media platforms, this insensitivity would inadvertently affect our restitution, unity and cohesion needed to engender the collective prosecution of our agenda for victory 2024," he stated.
He, however, pledged his willingness to help the party reclaim power from the New Patriotic Party (NPP).
"Let us appreciate that this victory is simply a prelude to the battle ahead of us. I pray that we quickly recover from our individual pain and dented reputation to restore our public morality so we can join forces to soldier on.
"I re-dedicate myself to the bigger task of working for victory 2024 and pledge my unalloyed commitment to work even harder for the party together with the elected National officers, and the rank and file of our great party to achieve our ultimate goal of regaining power from the NPP in 2024."
This comes after the 65-year-old Asiedu Nketia secured 65.17% of the votes to eliminate competition at the ongoing 2022 National Delegates Congress of the Party.
This is the outcome of the elections held at the Accra Sports Stadium on Saturday, December 17, 2022.
This is, however, not good news for the incumbent, Samuel Ofosu-Ampofo who had vowed to emerge victor ahead of the congress.
Mr Ofosu Ampofo got 33.81% of the votes
Popularly known as General Mosquito, Mr Asiedu Nketia relinquished his 17-year reign as the NDC's General Secretary to run for the Chairmanship role.
About an hour to the end of the collation, Mr Ofosu Ampofo was spotted leaving the stadium in his vehicle.
Ahead of the polls, the General Secretary bade farewell to his members and urged all to forgive any transgressions that may have emanated from his office while serving as the chief scribe.
"Those I've offended, may the Lord touch your hearts to forgive me. The credit I have made so far is shared and attributed to the footsoldiers of this party," the party firebrand said on Saturday. The others in the chairmanship race also include Samuel Yaw Adusei and Nii Armah Ashietey.