COVID-19: January 2021 Reopening For Schools May Not Be Achieved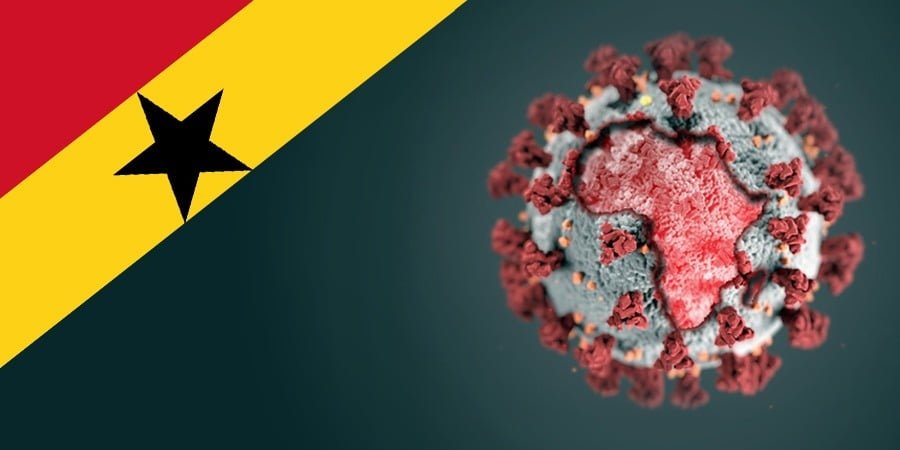 Want a normalcy in education? Do you want to see January 2021 reopening achieved? If yes, then stop the spread of COVID-19, stop the likelihood of a second wave in Ghana. Parents and guardians, students and learners at all levels, teachers, and the general public are looking forward to the January 2021 reopening of schools.
Preparations and strategies are being hatched but taken our foot off the paddle in our effort to stop COVID-19 from spreading. Have we taken a second look at our latest COVID-19 figures?
Read: COVID-19 School Shutdown Turns Female Teacher Into A SMART Barber
Why January 2021 Reopening For School May Not Be Achieved
According to the Ghana Health Service, Ghana's COVID-19 cases as of 18th November 2020 was 1146.
The government's plans on school reopening in January 2021 are wabbling in the face of increasing COVID-19 cases. As a nation, we seem to be failing ourselves by not observing the basic COVID-19 protocols.
Have you noticed that nearly everyone has stopped wearing the notes masks? Our students in JHS2 and SHS 2 have also stopped wearing the nose masks to school and in school.
Just visit the small and medium scale businesses, they have stopped providing handwashing facilities and do not insist on you wearing a nose mask before you enter.
Hand sanitizers have lost their relevance, and no one is buying them any longer. Are we not at risk of jeopardizing the chances of schools reopening?
Join public transport and observe only to find out that nearly no one is wearing a nose mask. This is not how we fight a pandemic like COVID-19 if we want our children back in school. Our children often use public transport to school. Can we foresee the danger this "I don't care" attitude can lead us to?
Parents and guardians have appreciated the priceless contribution of teachers to their ward's education since March 2020. How easy has it been multitasking as a teacher, a parent, and a worker? It has not been easy yet, we all have stoped wearing the nose masks and thrown the safety protocols through the window. For those who wear it now, it looks more of a fashion than a seriously dedicated attempt at health and safety practice. The only three places where these nose masks are still compulsory are health facilities, banks, and places of worship.
READ: GES, Fair Wages: Teacher Professional Development Allowance Tax Free
Covid-19 turned most living rooms into mini classrooms and guardians and parents have realized the immense contribution of teachers to not only their ward's education but also their upbringing on a daily basis.
Learning at home requires more including the internet to access remote learning. Leaners in places like Northeast Tennessee in the US face the same problem as their Ghanaian counterparts.
Education throughout the world has slowed down nearly for a year. One can imagine the rusty leaners that may flood our lecture halls and classrooms in January if schools are to reopen as scheduled.
Children are often left at home whiles parents go out to work to earn a living to support their families, this in itself does not permit ample home tuition by parents as they have to choose between teaching their wards at home or doing something that will bring income.
Schools need to reopen in January 2021 and this calls for a new strategy by the government, the citizenry, and all stakeholders if we are to help in the downward decline of the numbers of infection and active cases which stands at 1146.
READ: 5 Trends in Education for 2021 that will transform teaching and learning
How we can contribute to school reopening in January 2021
For Ghana to reopen schools in January 2021 and to return to near normal school requires a simple action. The coronavirus is transferred from one person to the other through contact with an infected individual.
We can lower the likelihood of the next person contracting the virus and keep our families safe by following the directions given.
1. Keep the nose mask on, wash your hands with soap under running water frequently.
Let us wear the mask to cover our nose ad mouth so that we avoid a second wave and increase the chances of schools reopening in January.
2. Be assertive and tell others to do the right thing. Don't shake hands let your elbows do the shaking. We are not in normal times. Stay safe.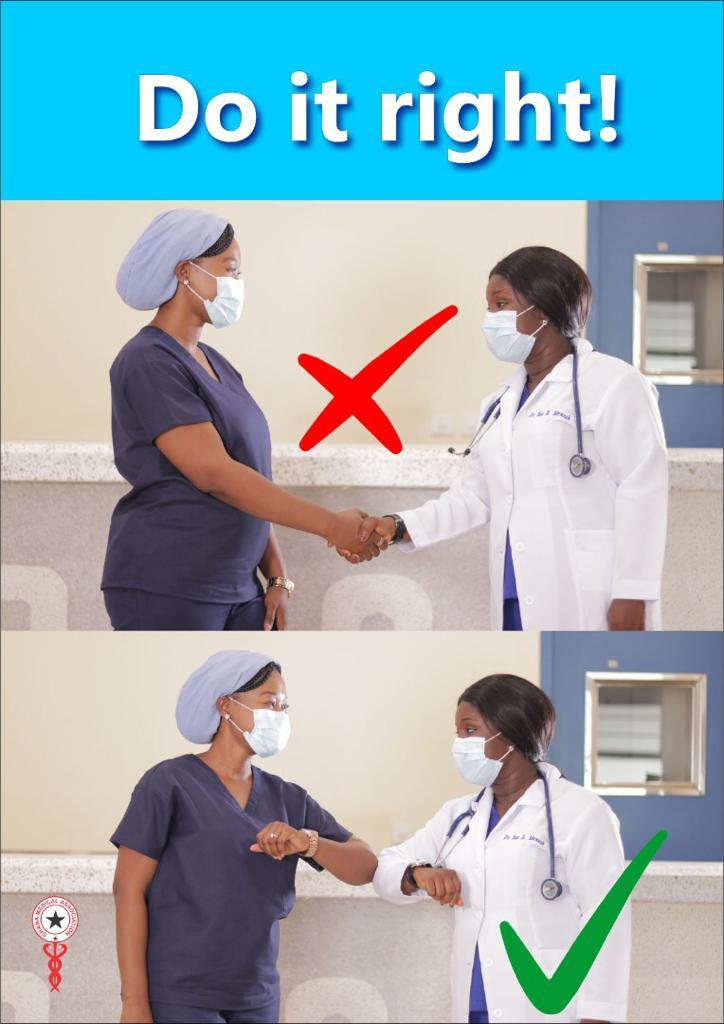 3. Be smart, face shield does not provide 100% protection. Always combine it with a mask that covers the mouth and nose.
4. We must not assume that social distancing is not crucial, let us hold on to it. Sadly, public transports are allowed to break this rule and something needs to be done about it. Social distancing is a tried and test preventive measure, let us follow it.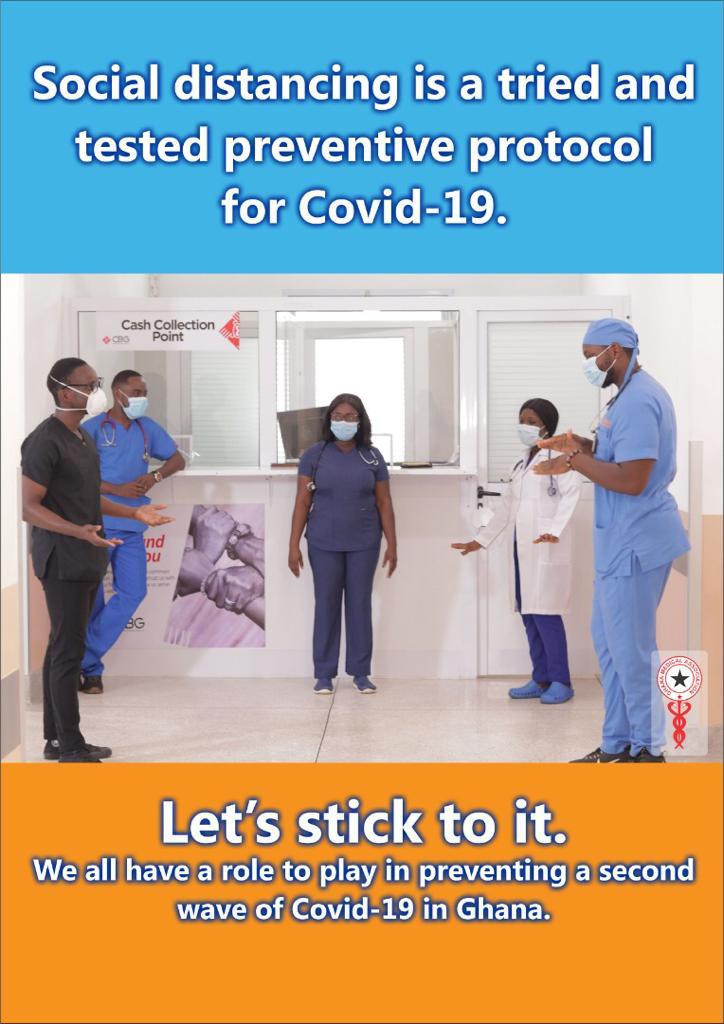 5. Do not pull down your mask when talking, it can increase your vulnerability. Keep it on, you can be heard when you talk through it. The discomfort is better than contracting COVID-19.
6. The nose mask is not for fashion, wear it well, let it cover your nose and mouth.
If we are unable to check and control the numbers which dropped to a low of 300 only to cross the 1000 mark again, then we should be considering postponing the January school reopening plans.
Source: GhanaEducation.Org