Debt Restructuring Program To Be Announced On Monday- Ato Forson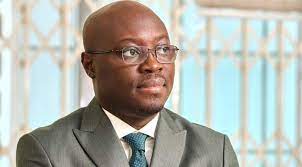 Debt Restructuring Program To Be Announced On Monday- Ato Forson
The ranking member on the Finance Committee who doubles as the Member of Parliament for Ajumako-Enyan-Esiam, Cassiel Ato Forson has revealed that the finance ministry will announce and roll out the debt restructuring tomorrow Monday, December 5.
He made this comment on his official Twitter page.
"I am hearing the announcement of Ghana's dreaded Debt restructuring program will be made tomorrow! Never again should Ghana allow such reckless fiscal behavior to occasion a massive debt accumulation of over 6yrs! God save us all," he tweeted on Sunday, December 4.
Also, the Vice President of IMANI Africa, Mr. Bright Simons, also tweeted a similar thing.
"The government of Ghana has started laying out its debt restructuring plans to financial sector stakeholders. Many of the things we have said on bbsimons.com have now been formally confirmed."
ALSO READ: I did not withdraw from the contingency fund for the National Cathedral project- Ken Ofori Atta Replies Minority
It will be recalled that in the 2022 budget statement,  Ken Ofori-Atta indicated that despite the heightened debt levels, Government remains committed to ensuring that debt is brought to sustainable levels over the medium to long term. And one way of doing that is to implement a debt exchange program.
"To this end, we will implement a debt exchange program to address the challenges identified in the portfolio in collaboration with all relevant stakeholders including the Ghanaian public, investor community, and development partners."
The government calls it a "debt exchange program", Cassiel Ato Forson calls it a debt restructuring program.