Detect Counterfeit Money: A Guide to Protecting Yourself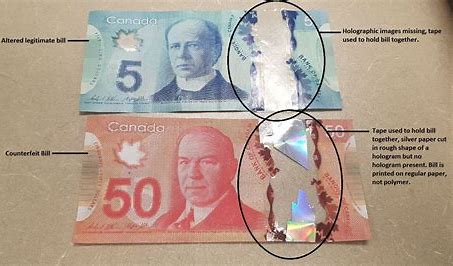 How do you Detect Counterfeit Money? In an age of advanced technology, counterfeit currency poses a significant threat to individuals and businesses. Being able to identify counterfeit money is crucial for safeguarding your financial interests. This article offers essential guidance and methods for effectively detecting counterfeit currency.
How To Detect Counterfeit Money
1. Acquaint Yourself with Authentic Currency
The initial step in identifying counterfeit money is to become thoroughly acquainted with the characteristics of genuine currency. Familiarize yourself with the distinct attributes of the currency denominations you regularly encounter, including factors like color, texture, and size of the bills.
Pay close attention to intricate details such as watermarks, security threads, and holograms. By developing a keen eye for genuine currency, you will be better prepared to spot inconsistencies in counterfeit notes.
2. Assess the Texture
Authentic currency possesses a unique texture due to the blend of cotton and linen fibers. Counterfeit bills often feel smoother or display an unnatural texture. Run your fingers over the bill's surface, scrutinizing any irregularities or excessive wear.
Genuine currency should also exhibit raised ink in specific areas, such as the Federal Reserve seal and the portrait of the prominent figure. Counterfeit money may lack this tactile quality or appear flatter.
ALSO READ: Letter of Recommendation for master's (Editable Samples)
3. Scrutinize Security Features
Modern banknotes integrate numerous security features to discourage counterfeiting. These features can encompass embedded security threads, color-shifting ink, and microprinting.
Examine the bill under UV light to reveal concealed elements, such as fluorescent threads or watermarks. Employ a magnifying glass to inspect fine lines or text that might be challenging to discern with the naked eye. Any deviations or missing security elements could indicate a counterfeit bill.
4. Trust Your Instincts and Employ Counterfeit Money Detection Tools
If you have reservations about a bill's authenticity, trust your instincts and exercise caution. Additionally, consider using specialized counterfeit detection tools like UV counterfeit detectors or counterfeit money pens.
These tools can aid in identifying fraudulent bills by exposing hidden markings or detecting chemical reactions triggered by counterfeit materials.
Conclusion
Recognizing counterfeit money is an essential skill for safeguarding your financial well-being. By familiarizing yourself with genuine currency features, paying attention to texture and security elements, and utilizing counterfeit detection tools, you can enhance your ability to detect counterfeit money and ensure the security of your financial transactions.
ALSO READ: Does UCC Accept D7, E8, F9
BOOKMARK GHANAEDUCATION.ORG FOR MORE!