How TikTok is turning people's passions into profits
Social media usage is on the rise more than ever before.
Turning your TikTok passion into Profit.
Platforms like TikTok are constantly innovating and making it easier for creators to turn their passion into a profession through initiatives like the "Creativity Program Beta," which pays eligible creators for content creation.
Becoming a TikTok creator has never been more enticing, as the platform's Creativity Program Beta is now catering to creators in additional countries including Brazil, France, Germany, Japan, South Korea, and the United Kingdom, with plans for further expansion.
If you want to become a paid TikTok content creator, you need 10K followers and 100K authentic video views in the last 30 days, and the ability to produce high-quality, original video content exceeding one minute to kickstart your social media career.
Turning Passion to Profit
When TikTok was launched  LIVE in 2019, the goal was to create more ways to further support and nurture more creators. Content creators are the beating heart of TikTok, bringing together millions of people around the world to build the one-of-a-kind, ever-growing community that it is today.
We understand each creator has their own unique style and goals and TikTok was committed to providing a diverse suite of monetization opportunities for creators to find their community and support their growth, in a way that is most authentic to them.
From Gifts to LIVE Subscriptions, our features not only help creators build meaningful connections through real-time and engagement, but also ultimately support their growth as a TikTok LIVE Creator, and hope this post can serve as a guide towards achieving real-world impact.
HOW TO MAKE MONEY ON TIKTOK LIVE
The more often you go LIVE and engage with your audience, the more opportunities to collect diamonds and make money. By collecting diamonds, you may be able to obtain a reward payment in money or in virtual items from TikTok.
To recognize your efforts in helping the LIVE platform succeed, TikTok currently shares with creators 50% of its net revenue from virtual items, after deducting the required payments to app stores, payment processors and any other adjustment required under our terms and policies.
DIAMONDS
TikTok rewards you with diamonds the more popular your content becomes.

GIFTS – How your content can become more popular !
Gifts are one way your viewers can show their appreciation of your LIVE content in real time and make your content popular! Whether a Rose (like throwing a real one on stage) or Universe, viewers have hundreds of different gifts to choose from. There's also a Gift Box option, where your viewers can select multiple gifts to put into one gift box to celebrate your LIVE performance.
What inspires more gifting?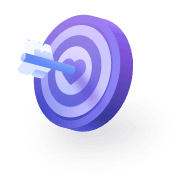 LIVE Goal
With LIVE Goal, you can set a gift goal and engage your fans to help you reach that goal! Entertain your community by cooking a trending recipe, creating a fun ASMR, or engaging in another creative endeavor.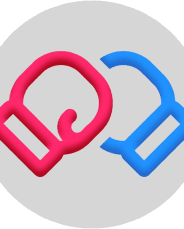 Match/Team Match
Match is a quick and fun 5-minute competition in which you "battle" another creator to receive appreciation for your talent and by rallying your followers. Show off your skills or a secret talent you have up your sleeve- and rally for your followers' support!
Team Match is Match in 2v2 format which you pair up with a creator friend to match against another two-creator team.
Match levels up the appreciation game and can result in more diamond rewards for you.

Rankings – Daily Ranking & Rising Star
Daily Rankings spotlight the Top 100 creators who've received the most appreciation that week to celebrate their achievements. In addition, if a creator has ranked in the Top 10 for Daily Ranking, they are eligible to enter into the Hall of Fame to compete to see who has collected the most diamonds that week.
Rising Star is a monthly ranking that recognizes and promotes creators on the rise! (In the US, Rising Star will feature top creators who collected less than 500K diamonds in the past 30 days.)
All LIVE room viewers can see both rankings, giving you more discovery opportunities and introducing you to more viewers. Start streaming today for your chance to be featured on the rankings! But if you don't want to participate, you can opt-out in the setting!
SUBSCRIPTION
LIVE Subscription allow you to monetize from your fans' engagement while building a deeper relationship with your community. You can receive multi-month payments from user subscriptions to your content! Additionally, through exclusive perks such as Custom Emotes, Badges, and access to Sub-only Chats you can distinguish your community and make your fans feel valued.
How can you get more subscribers?
Sub Goal
Sub Goal encourages your community to work together to help you achieve your set goal. Set a meaningful objective and celebrate the milestones along the way! You can go LIVE 2 more times for your community for hitting your 50 subs milestone or host a sub-only game night for reaching 100 subs.
Sub-Only Perks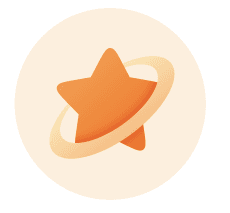 Badge
Customized Badges are a great way to identify your top fans! You have the power to name your badge something that represents your community, and your subscribers will wear it next to their username in your LIVE room! The badge will also upgrade overtime so that you can recognize your most loyal subscribers!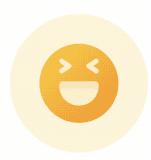 Custom Emotes
Emotes designed by you are great expressions to represent your unique voice and celebrate with your community! The more emotes you create, the more likely you will turn followers into subscribers!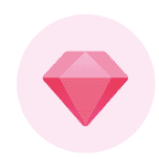 Customized Perks
Customized perks enable subscribers to benefit from exclusive unique perks such as prioritizing subscriber's direct messaging, multi-guest request, and shout-outs!
Commitment to Keep Supporting Creator Growth
Start growing and engaging with your community today! We are committed to introducing more ways to reward creativity and equipping you with the tools to become the best content creator, find your community and build meaningful real-time connections. Stay tuned for more exciting new features!
What are you waiting for? Start your LIVE journey today. All you need is to be 18+, have at least 1,000 followers, and follow our Community Guidelines!