It Was A Mistake – Amerado Finally Speaks About His Trending kwaku Anase Song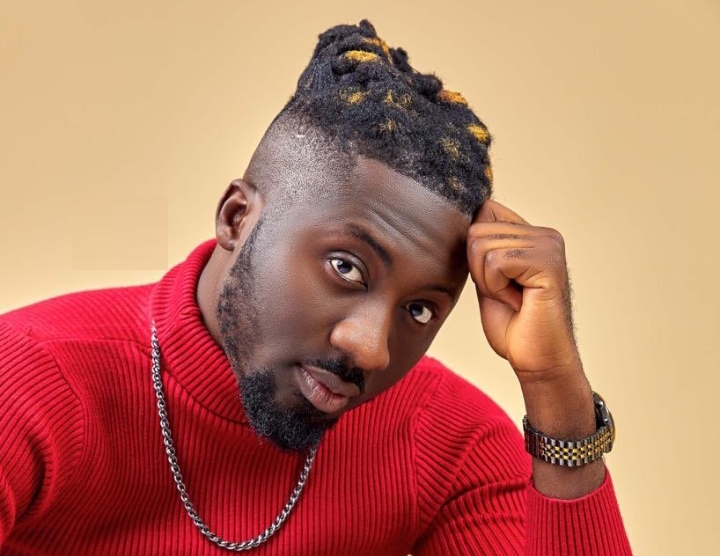 Music is very good to us both physically and spiritually. Imagine how the world will be if there is no music. How could Christians worship their God without Music or songs?  Indeed,  music is part of our everyday life and we can't do without it.
People are now using music as their profession, they get what they want to feed home, their families, and needy people. There are a lot of Musicians in Ghana, but Currently, Amerado Burner is trending on all social media channels with his released song Kweku Anase (Life Is A Cannibal).
Amerado has finally spoken about his song and how it got released on social media. According to Amerado Burner, he never planned to release the song as many people could not imagine. Speaking live in an interview on 3FM,  Amerado made it clear that it was a mistake that led to the release of the song and he was even notified by his manager without his knowledge.  However, he is now very happy that the is trending and everyone is responding to it massively across all social media platforms.
" I was not intentional. It was a mistake on my part to release the song titled Kweku Anase. I have no plan to release that song since I was promoting a recent song I made with Strongman. However, I travelled to Kumasi to meet my Brother and I was playing all my unreleased songs for him to listen. It happened that, my Brother fell in love with the song and we decided to do a video of it on TikTok. But, I did not post the video.  Later on, I received a call from my manager that I a released a song on social Media of ch I denied; not knowing I posted it unknowingly.  However, my manager applauded and told me it was a nice song. I also Calcalledrongman to explain things to him about how that song was released out of mind. He also agreed and wished me well on that song and even told me it was a very since song which will blow". – Amerado Burner Stated in the interview.
Currently on, YouTube,  Amerado has passed over 70k views, and more views are being generated on TikTok and other platforms. Amerado added that Kweku Anase's song came as an inspiration to him and he prayed to God to make the song a gift from above (God) which God answered his prayers.