Latest FIFA Rankings; See Ghana's Position In Africa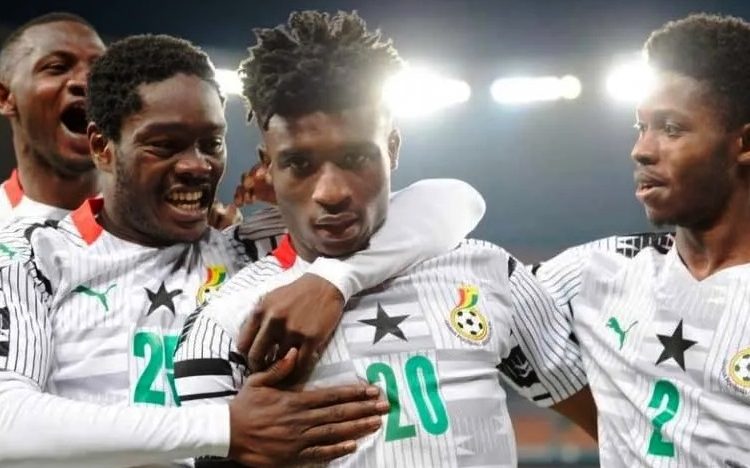 FIFA has released the latest National team rankings. Let's take a look at Ghana's position. The Black Stars' of Ghana are still ranked outside the top 10 African Sides, while Morocco maintains their number 1 spot. Here is the latest Africa rankings.
1. Morocco
2. Senegal
3. Tunisia
4. Algeria
5. Egypt
6. Nigeria
7. Cameroon
8. Mali
9. Cote D'Ivoire
10. Burkina Faso.
Check Out The Reopening Date For Next Term For Basic Schools
Latest FIFA Rankings; See Ghana's Position In Africa
Ghana Black stars is ranked 60th in the world. In Africa Ghana is ranked 11th in the September Fifa rankings. Argentina is currently ranked the number team in the world. Argentina gained more popularity during the 2022 fifa World Cup. They are in tight competition with France.
Ghana's latest ranking comes following the game between Ghana and CAR, where Ghana beat Central African Republic (CAR) 2-1 to book its place at the 2023 AFCON slated to be hosted in Ivory Coast next year.
Profile Of Rev Father Anomaa Kodie Yeboah; Age, Education, Songs, Achievements
The Black Stars followed the win up with a 3-1 win over Liberia in an international friendly game to extend head coach Chris Hughton's unbeaten run to five games since taking over as the lead man on the sideline.
Meanwhile, Morocco still maintained their top place on the ranking.
The Atlas Lions has however moved up two spots on the rankings to 13th while reigning African champion Senegal ranks 18th after dropping two spots.
Latest FIFA Rankings; See Ghana's Position In Africa
Meanwhile, World Cup champions Argentina have maintained their top spot in the world rankings and are followed by France and Brazil respectively.
England (4th) and Belgium (5th) retain their places in the top five that remains unchanged from the July 2023 edition of the global ranking.
Top 20 National Teams In The World
1 – Argentina
2 – France
3 – Brazil
4 – England
5 – Belgium
6 – Croatia
7 – Netherlands
8 – Portugal
9 – Italy
10 – Spain
11 – United States
12 – Mexico
13 – Morocco
14 – Switzerland
15 – Germany
16 – Colombia
17 – Uruguay
18 – Denmark
19 – Japan
20 – Senegal