Dr Adutwum is a generational thinker. Be proud of him – Samson Lardy Anyenini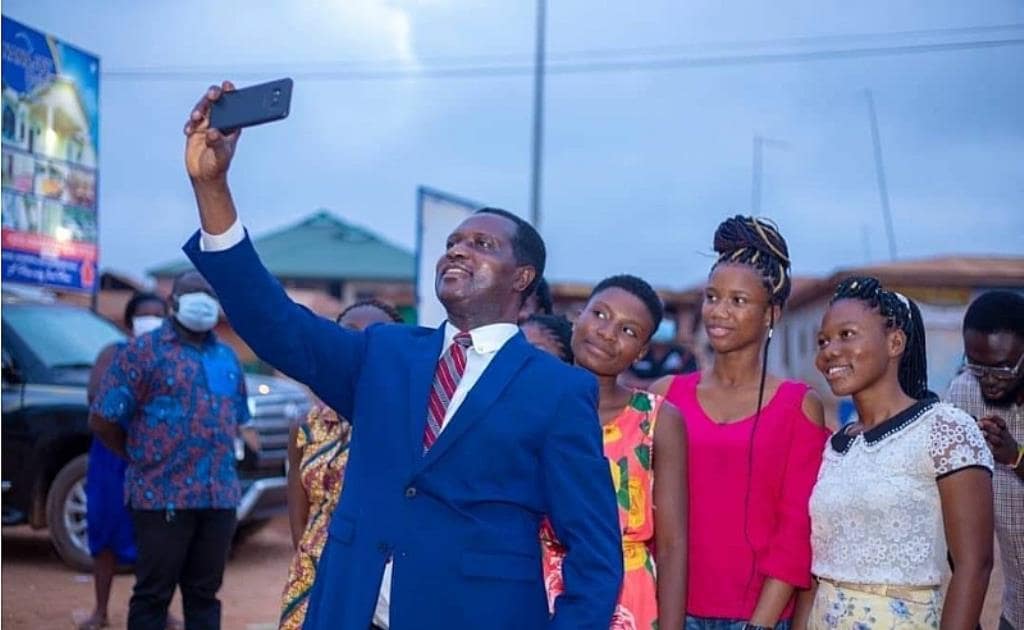 Dr. Adutwum is a generational thinker according to Samson Lardy Anyenini. In his view, Dr. Adutwum proved himself worthy of the Education Minister's position during the vetting.
The MP for Bosomtwe MP who is the education minister-nominee can be akin to a generational thinker, following the latter's performance before the Appointments Committee of Parliament.
Samson Lardy Anyenini further argued that the education minister nominees background in education is a testament to what he has achieved as the former deputy minister of education.
"He has got a track record as a private individual in the United States establishing an education facility and managing it well," Lardy Anyenini said in a discussion on Metro TV's Good Evening Ghana on Thursday.
"He has a certain plan, you can tell he is a generational thinker. He is thinking that in this number of years, we are looking for this number of Engineers [students Adutwum is sponsoring to study Engineering] to come from my place. So he decides I'm going to invest in that. So, this year alone, he is sponsoring 30 students in Engineering. If he is consistent in that for about a certain number of years, he will not make a mistake, the results will come in due course," Samson Lardy Anyenini noted.
According to education minister-nominee Anyenini, Dr. Adutwum exhibited deep knowledge in the education field and showed he was cut out for the job of the Minister of Education.
He added that "you don't need to be in an area and have the expertise to be able to judge that you should be proud as a Ghanaian to have him as your minister for that particular portfolio".
ALSO READ: Education Minister Appointment: Dr. Adutwum's nomination gives teachers hope
Teachers and stakeholders of education have been excited by the nomination of one of their own as the education minister and have expressed excitement in this regard. With the "Dr. Adutwum is a generational thinker" accolade,  it is hoped that he will bring his background as an educationist and professional teacher to bear on the job. 
Post Publications || Join us on Whatsapp || Post Disclaimer
---
SEND A STORY: Do you have a story for us or need a promotion/advertisement? Submit them via our email admin@ghanaeducation.org
DOWNLOAD OUR>>> MOBILE APP
JOIN OUR EDUCATION NEW GROUPS (WHATSAPP)
Join one of our Whatsapp/Telegram Groups for current Ghana Education Service News Updates:
JOIN ONLY ONE... THANKS
TELEGRAM PAGE >>> [JOIN]
Group 1 >>New Group> [JOIN]
Group 6 >>New Group> [JOIN]
Group 3 >>New Group> [JOIN]
TELEGRAM PAGE >>> [JOIN]
Only websites that give us a URL backlink can repost our content on their sites.
---
The information contained in this post is for general information purposes only. The information is provided by GhanaEducation.Org and while we endeavour to keep the information up to date and correct, we make no representations or warranties of any kind, express or implied, about the completeness, accuracy, reliability, suitability or availability with respect to the website or the information, products, services, or related graphics contained on the post for any purpose.
||About Us|| Contact Us
---