NHIS, Those Entitled for Free Cards.
SSNIT contributors Untitled to Free NHIS CARDS, Says Director-General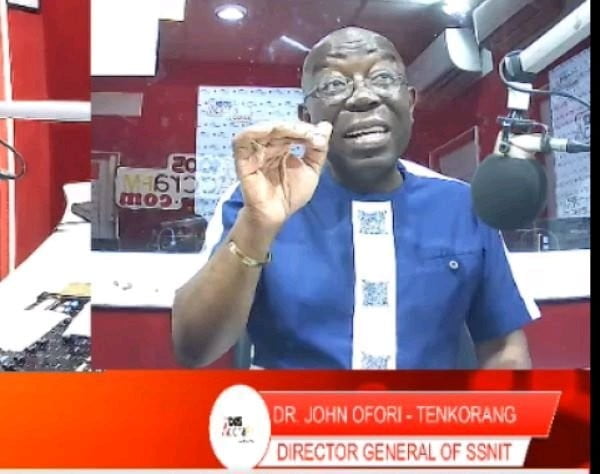 Dr John Ofori-Tenkorang
The Director-General of the Social Security and National Insurance Trust (SSNIT) Dr John Ofori-Tenkorang, has made a significant revelation, stq9qting that all SSNIT contributors are eligible to receive a National Health Insurance (NHIS) card without any associated costs.
According to Dr. Ofori-Tenkorang, SSNIT contributors are not required to pay any premiums to gain access to NHIS enrollment.
He emphasised that, in specific instances, contributors may be asked to cover a nominal administrative fee.
He clarified that the necessary premium expenditures have been shouldered by SSNIT itself.
Further, He elaborated that the 11 per cent monthly deduction from the earnings of SSNIT contributors has been earmarked to cover the NHIS premium, ensuring seamless access to healthcare services at no extra charge.
He encouraged SSNIT subscribers to consistently uphold these established protocols when registering for their NHIS cards.
The Director-General also highlighted specific benefits based on contributors' years of service.
Those who have faithfully contributed for 15 years are eligible for a premium coverage of 37.5 per cent, while individuals with a commendable 35 years of contribution are entitled to an even more substantial premium coverage of 60 per cent.