NPP Top Five Presidential Candidate Aspirants For Nov. 4 Election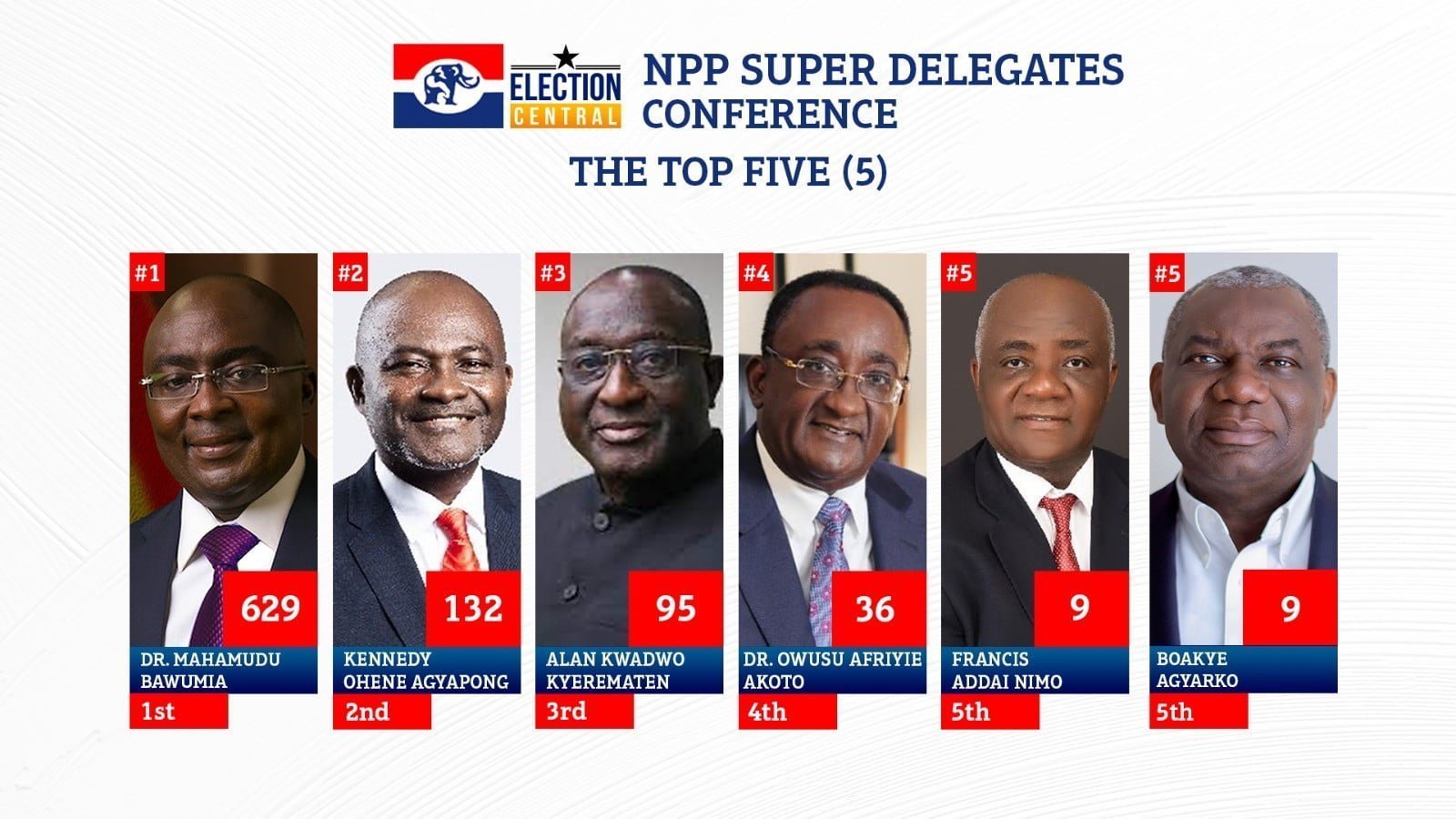 The NPP  Super Delegates Conference has elected Top Presidential Candidates instead of the Five needed for the November 4th Election.
The NPP Top Five Presidential Candidates Aspirants
Dr Mahamudu Bawumia – 629 Votes
Kennedy Ohene Agyepong – 132 Votes
Alan Kwadwo Kyerematen – 95 Votes
Afriyie Akoto –  36 Votes
Boakye-Agyarko and Francis Adei Nimo obtained 9 Votes each.
The national party level elections to elect the NPP presidential candidate are slated for November 5th but before then the part leadership must find a way to break the tie between Boakye-Agyarko and Francis Adei Nimo who both obtained 9 Votes each or allow them to go into the final round of votes which will make the final contest have 6 candidates instead of 5.
Per the constitution of the NPP, one of the 5th position candidates will have to step down for the other to go or else the party will have to organize a by-election for Boakye-Agyarko and Francis Adei Nimo tp break the tie for the 5 position.
The party cannot compel any of the candidates to concede and step down. The decision will have to be an independent one by the candidates.
READ: NPP Super Delegates Provisional Results show Bawumia is leading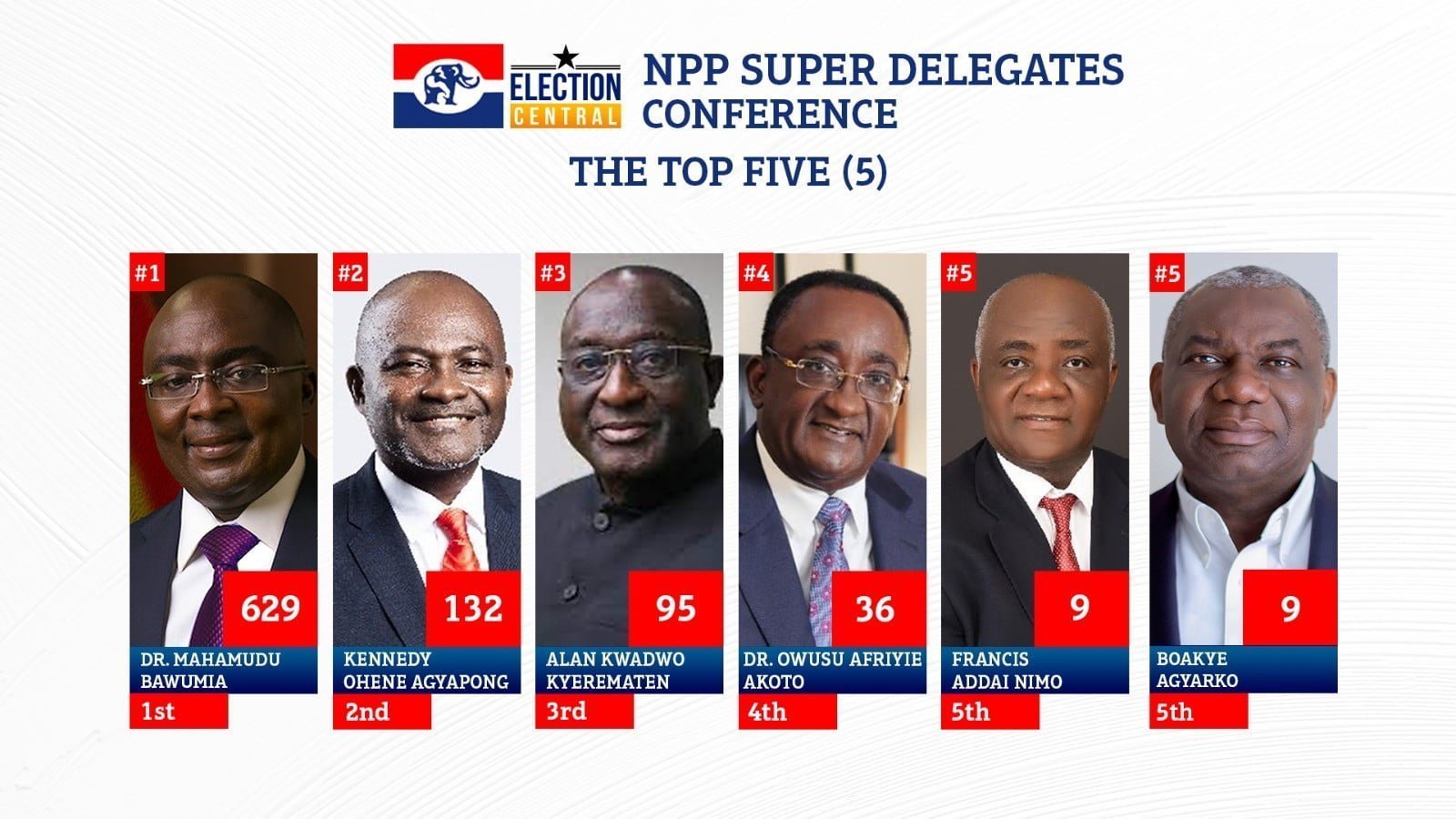 Full Results of the Super Delegates Conference Election
Dr Mahamudu Bawumia – 629 Votes
Kennedy Ohene Agyepong – 132 Votes
Alan Kwadwo Kyerematen – 95 Votes
Afriyie Akoto –  36 Votes
Boakye-Agyarko 9 Votes
Francis Adei Nimo – 9 Votes
Kwabena Agyei Agyepong – 6 Votes
Joe Ghartey – 4 Votes
Mr. Kojo Poku – 3 Votes
Dr. Konadu Kofi Apreku – 0 Vote