SHS now Ghana's dangerous breeding ground for Sakawa gurus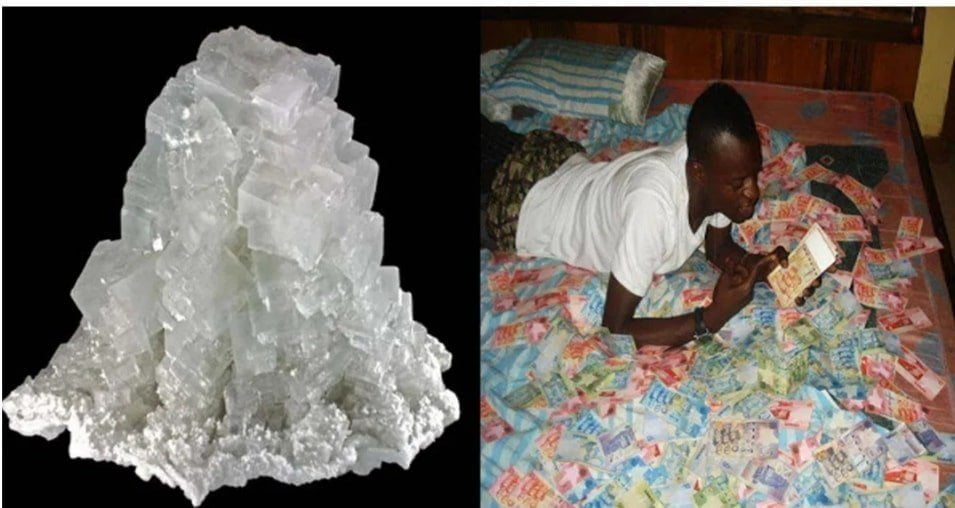 Worrying Ghana Education Update: SHS is now Ghana's dangerous breeding ground for Sakawa gurus.
The Senior High School is now the breeding ground for cybercrime as more and more students, especially male students get hooked up. This was made public by Mr. Kenneth Asigbe, the Chief Executive Officer of the Ghana Chamber of Telecommunication at the 19th Knowledge Forum Series.
Mr. Kenneth Asigbe disclosed that Ghana's secondary schools are now the breeding grounds for nurturing fraudsters in Ghana.
Children as young as 12 years have been hooked into cybercrime activities and can be found in internet cafes late in the night till the next morning engaging in the act. It is not shocking that children as young as 16 years are killing for ritual or quick money today.
Mr. Kenneth Asigbe has as a matter of urgency called on the Ghana Education Service and all stakeholders to turn their attention to the worrying obscured trend.
During the Class 91.3 FM morning show monitored by Ghanaeducation.org, the public Ghanaians saw the revelation by Mr. Asigbe as a worrying cyber security threat to the nation.
He revealed that students engaged in the act are often tight-lipped about Sakawa activities they engage in.
Students have become money conscious instead of focusing on their studies. Again, the high levels of indiscipline in schools resulting from GES and MoE directives that students should not be punished were identified as factors causing the increased quest for such acts among students.
During the call-in segments, it also came to light that some SHS Students learned how to engage in Sakawa before going to SHS and that some children started this criminal act while in upper primary.
It is important to note that, parents and teachers have a lot to do now or the nation will pay the price of not monitoring and evaluating these vices, acts, and behaviours.
Edem a contributor called on parents to wake up and check their children when they return from school.
While some callers called on the government to harness these skills and energies of the students for national development, others felt the environment children are growing in influences their behaviours negatively. Society is reflected in our children and the youth at all times.
Teachers who are to lead in reforming and correcting students have been made powerless by rules that prohibit them from correcting children. Students who refuse to engage in Sakawa are seen by their peers as fools, a caller added.
Some Ghanaians argued that the long periods of vacation for second-cycle students introduced by the double track is also breeding social vices among students. and provides them too much which is channeled into such activities.
The church is failing and it is time churches preach morals and not prosperity another contributor added.
READ: 12 Teachers arrested over 2021 BECE malpractice
The SHS is now Ghana's dangerous breeding ground for Sakawa gurus revelation must be a wake-up call for the nation if we are to stamp our authority over this. Government policy on education and discipline are key.
READ: 90% of 2021 BECE candidates will get school placement – CSSPS
Currently, discipline has been taken out of our schools and excessive freedom has been introduced, a teacher who called in asserted.
Source: Ghanaeducation.org
Post Publications || Join us on Whatsapp || Post Disclaimer
---
SEND A STORY: Do you have a story for us or need a promotion/advertisement? Submit them via our email admin@ghanaeducation.org
DOWNLOAD OUR>>> MOBILE APP
JOIN OUR EDUCATION NEWS-GROUP (WHATSAPP)
Join one of our Whatsapp/Telegram Groups for current Ghana Education Service News Updates:
JOIN ONLY ONE... THANKS
TELEGRAM PAGE >>> [JOIN]
Group 1 >>New Group> [JOIN]
Group 2 >>New Group> [JOIN]
TELEGRAM PAGE >>> [JOIN]
Only websites that give us a URL backlink can repost our content on their sites.
---
The information contained in this post is for general information purposes only. The information is provided by GhanaEducation.Org and while we endeavour to keep the information up to date and correct, we make no representations or warranties of any kind, express or implied, about the completeness, accuracy, reliability, suitability or availability with respect to the website or the information, products, services, or related graphics contained on the post for any purpose.
||About Us|| Contact Us
---