2021 BECE graduates School Selection Starts Nov. 29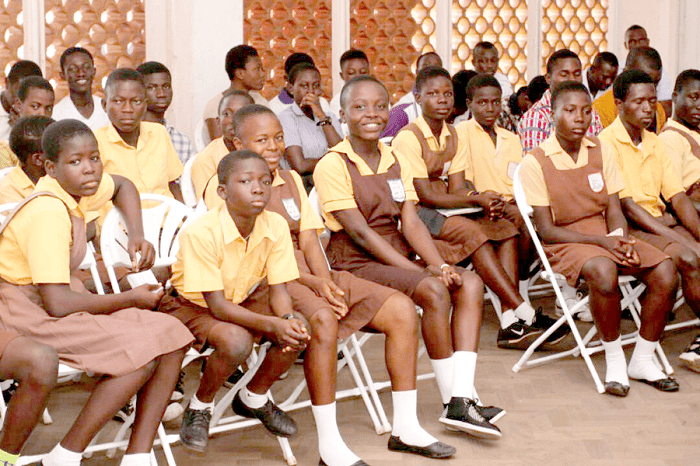 The Ghana Education Service (GES) has disclosed that 2021 BECE graduates whose exam ended 19th November will begin the school selection process on November 29th.
A press release from the GES signed by the Head of Public Relations Unit, Cassandra Twum Ampofo indicated that the school selection starts on 29th November to 14th December 2021.  It furthered that a shortcode will be made available which will enable candidates to cross-check the schools they have selected.
The Ahead of this phase of the 2021 BECE Secondary school selection, the GES with support from the Computerized school selection and placement system (CSSPS) has commenced a sensitization programme across the country to inform and educate stakeholders on the process.
When the school selection process begins on 29th November, candidates will have the option of choosing schools they intend to be placed in when the 2021 BECE results are released in 2022.
The GES has introduced some changes into the school selection process to ensure the system and processes improve when the school placements are released later in 2022.
1. Number of schools to be selected
Each candidate will choose six schools from the list of schools available.
2021 BECE candidates will choose from schools ranging from A to F categories.
2. School categories updated
The GES has revised the list of schools as well as the categories to which they belonged. This implies that depending on the GES standards for classifying the Senior High Schools captured in the school list for the 2021 BECE candidates, a school in category B may transfer to category A, C, or any other.
READ: Ghana's vulnerable teachers salary bleeding again – Must read
3. Category D schools no longer only Day Schools
According to information obtained by Ghanaeducation.org, category D schools would no longer consist solely of day schools. This year's compulsory school category will include both day and boarding schools.
READ: WASSCE 2021 Massive Leakage: Africa Education Watch was right from the word go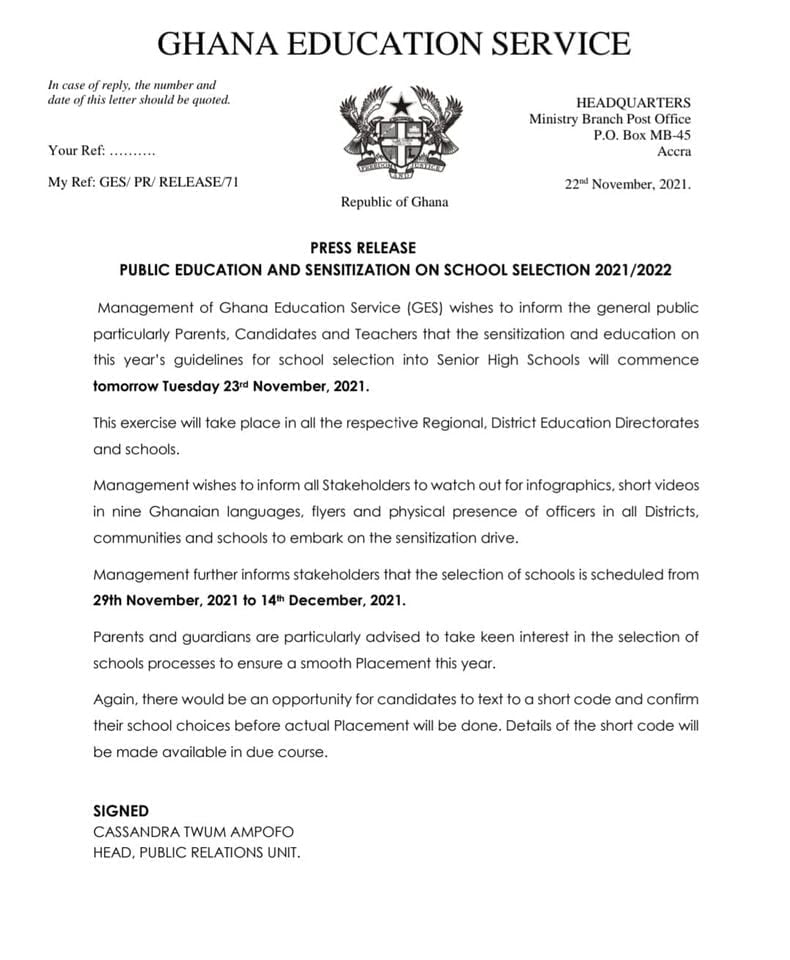 Source: Ghanaeducation.org