8 skills that will change the leadership narrative of Africa's tomorrow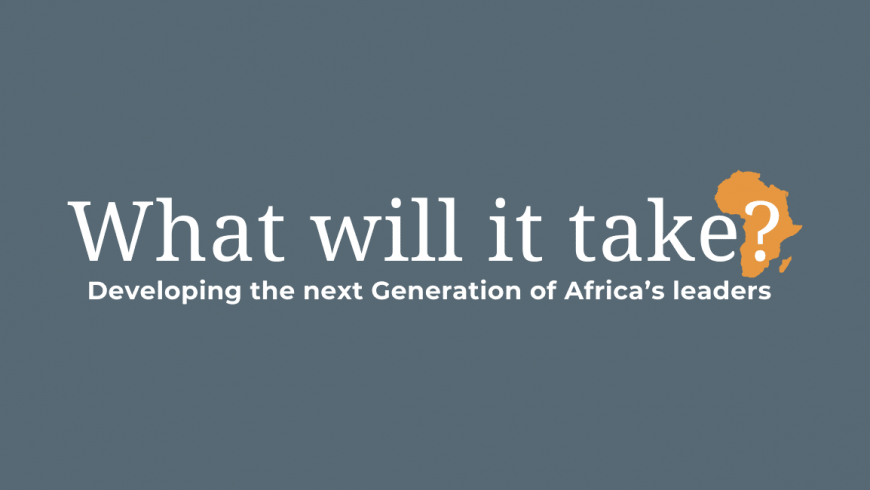 Share This Education News
In this leadership write-up, you will learn about the 8 skills that will change the leadership narrative of Africa's tomorrow. These skills need to be developed so that today's failing leaders can hand over the button of leadership to well-prepared future leaders who will drift Africa to the right economic and social transformation.
Africa is where it is today due to its current crop of leaders who do not have the requisite skills, vision, foresight, and the will to change the bad worrying narrative of the African people. Many African leaders are only interested in being hailed, driving the Porsche cars smiling at the cameras, and making headlines that do not put food on the table of the ordinary African.
Sadly, much of Africa's youth hail this kind of poor leadership for favours or because they have failed to examine the true impact of leadership on their lives. The youth are frustrated and do not see a bright future ahead of them, although the politician continues to promise.
Ursula's "Witches" comment, superstitious and not leadership-Leadership expert
For that matter, today's future leaders need to sit up and begin to question why things continue to go from bad to worse in the African terrain.
Why is it that, the African youth cannot make ends meet? Why is it that many Africas youth cannot grow or start a new business?
The above paint a picture of the lack of self-leadership, poor leadership at all levels, and the lack of strategic government plans that have the future of Africa, countries in Africa, and the citizens at heart.
Why is it that the African youth does not have the requisite leadership skills to lead in various sectors and organizations they find themselves in or those they have created?
It looks as though the whole continent is struggling like a confusing puzzle. Those in leadership are often only hungry for the benefits the position offers, but not to transform lives and bring about the needed growth.
If we fail to instill in the children and the youth of today, the leadership abilities and capabilities lacking in today's adults and leadership positions grabbing and hijacking individuals with little to show, the young ones of today will only grow to become a chip off the old block.
What am I arriving at? Training in leadership is the key to turning around the misfortunes that have bedeviled Africa.
If every African youth below the age of 20 can be given well-planned, structured training in leadership to help them develop their untapped leadership skills and qualities. If the African youth below the age of 20 will begin to receive training on strategic leadership, and strategy development among other leadership programs, then they will be positioned and ready to excel in what today leaders continue to fail in. Providing training and lessons that are age-appropriate in these fields and other leadership topics will do Africa a lot of good.
We need to make the youth ready for work not with only the traditional work skills and process knowledge but more importantly leadership skills so that they can take up roles in the place of work in public or private institutions.
But how do we get Africa and its youth to the top? The current crop of leaders in business, politics, and in every sphere on the African continent need to re-examine their leadership approach and its true impact on the ordinary people. We need today's leaders to begin to question their own performance, and how good or bad they have used scarce resources at their disposal to truly impact the lives of their people and organizations. They should begin to examine the extent to which their leadership is positively impacting or otherwise.
If bosses who have refused to lead but who hold leadership positions would focus on developing the human capital of the organizations they lead, Africa and for that matter businesses within it would be better off.
If our today's bosses will change from being bosses to leaders and change from being leaders to servants and begin to truly associate with the feelings and the pain of their employees, they will begin taking proactive steps to deal with current situations and prepare the working force for a better work environment and experience.
Africa's youth will be more than ready to serve and to be more productive than we can ever imagine if the right leadership is exerted, displayed, and used. At the heart of all these is the training and development of the human capital to make them more useful to society in general.
Africa needs leadership, not the other way round. The youth need true leadership training and not bossy experience from people with weak leadership in the DNAs.
This will help make them better people and better leaders for society. The African people cannot continue to struggle when Africa is endowed with resources. The problem is not the lack of resources but the lack of leadership.
I know that is not the way to go and the youth of Africa know this as well but, the youth themselves need to wake up from their sleep. Obtaining and attaining all the academic certificates and professional qualifications will not give you all the results you deserve if you cannot foremost lead yourself and lead others.
In your quest to lead yourself and lead others, you will be able to create winning organizations that have concerned for people and concerned for work and hold the view that empowering the worker with the necessary tools and skills with emphasis on leadership skills is enough to change the narrative.
8 LEADERSHIP SKILLS YOUNG AFRICANS NEED TO CHANGE THE LEADERSHIP NARRATIVE
Now let us take a look at the 8 SKILLS TO CHANGE THE LEADERSHIP NARRATIVE
Self-awareness
Self-awareness is the first of the 8 skills that will change the leadership narrative of Africa's tomorrow if today's youth are helped t develop it.
The African youth who want to embrace leadership as a tool for their personal development, leading others and organizations need self-awareness.
This is to say to be a true leader, you've got to know yourself and be able to identify the things that drive you. Knowing yourself implies identifying your strength, the passion you have, and what your values are. These are essential in molding a good leader in you. Through this, you can identify your weaknesses as well. When you are able to identify your weaknesses, you are a step ahead in managing and dealing with them. This helps you to increase and improve your leadership skills. It also helps you to understand how you can deal with these weaknesses. You further make yourself ready to be able to lead others in teams and also understand their needs and what challenges them. This will increase your credibility as a leader with concern for people.
Without knowing yourself, you cannot know your weaknesses and your strength and if you fail to know these, it can negatively affect your leadership skills on the job.
2. Have a learning mindset
Developing and nurturing a learning mindset is the second of the 8 skills that will change the leadership narrative of Africa's tomorrow
The African youth need to have a learning mindset. You've got to have the desire to unlearn and to relearn. To learn new things, you've got to unlearn the things you've already learned, To relearn new things includes learning to know those around you, your likes and dislikes ad theirs, what inspires them and others.
In doing this, you have indirectly started learning emotional intelligence, which is key for today's leaders. When you begin to learn to know those around you in terms of your colleagues at work, at school, at home or in any institution or religious organization you find yourself in, it will help you to begin to have a positive impact on people because it will guide you to want to improve on the quality of the people around you. You would want to invest in such persons when you learn to understand their needs towards improving organizational productivity.
This will create happiness in the world of work or in the workplace and also retain the best talents because you understand their needs and once you meet these needs and become people-centric whilst at the same time not losing focus. The absence of productivity would terminate your efforts. Research from Deloitte for instance has shown that organizations that have a very strong learning culture are more likely to develop innovative products and processes.
Is your organization a learning one? Are you learning as a leader or would be a leader? Without unlearning, learning, and relearning as a leader, you will be unable to have an impact. Leadership is not about occupying positions. Leadership is impact, leadership is growth, leadership is success, leadership is about improving your people, It means improving the workers and everyone who is contributing to the growth of the organization or country and all those who make the sacrifices to make things work.
Communication and feedback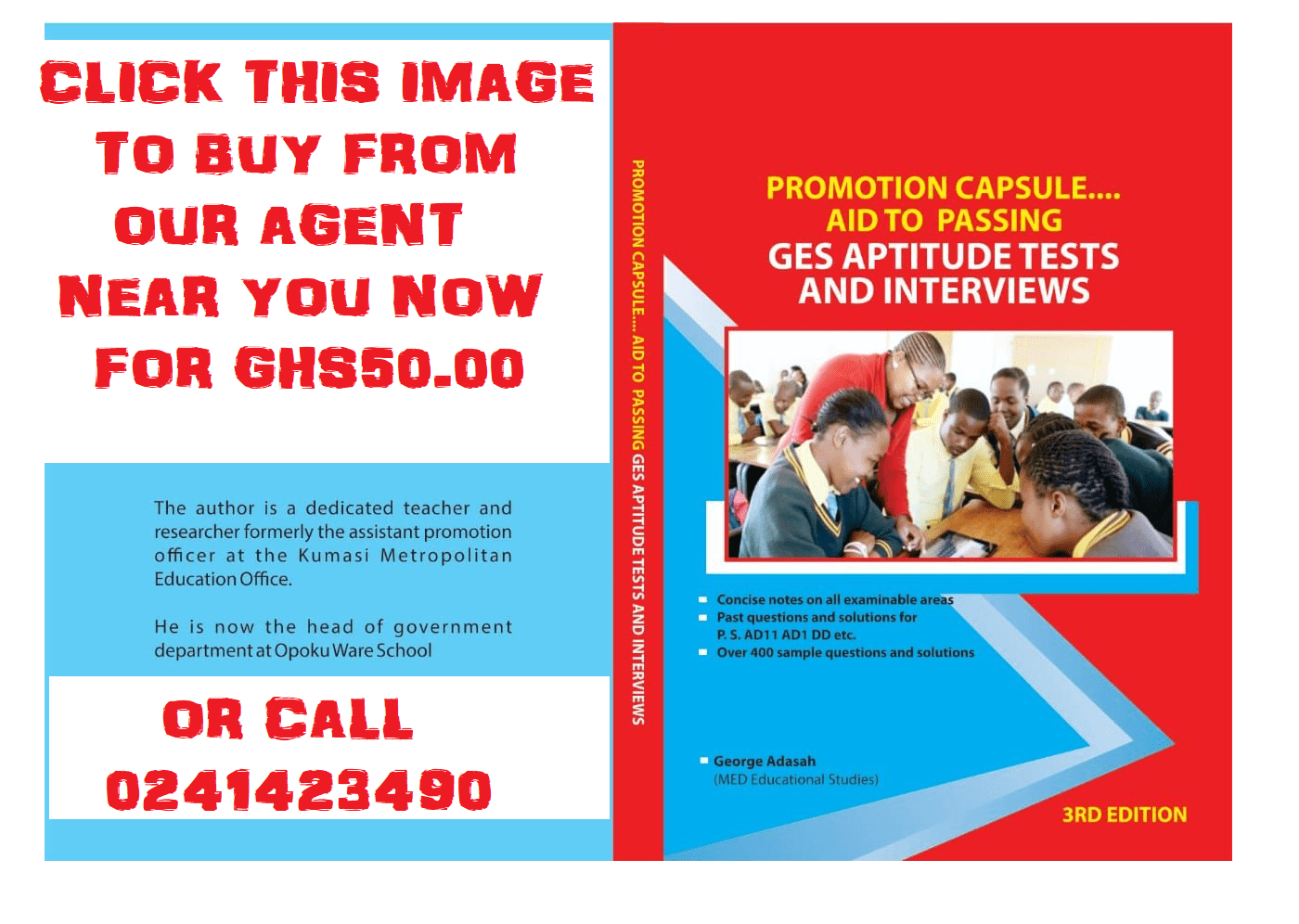 Communication and feedback is at no. 3 out of the 8 skills that will change the leadership narrative of Africa's tomorrow.
One of the important aspects of having a learning mindset is developing the culture and ability to provide feedback. Effective feedbacks are part of a learning organization and are part of individuals who are developing themselves through communication and giving back relevant information to get things done. If you want to develop your leadership self, you must continuously improve on your communication skills and give accurate reliable feedbacks that will help those who depend on such information to make useful informed decisions.
Develop deep listening skills
Another important thing that today's African youth who aspire to hold leadership positions need to learn is to learn how to listen, thus deep listening.
Leaders must learn to listen because through listening to followers, you will understand others including your followers.
You will begin to appreciate what they go through and empathize with them when you continue to practice what I call deep listening. You'll be able to identify the needs of those you work with and their values. Not only that, but you begin to appreciate the challenges they face and do your best to find solutions to these challenges. The more you do this, the more people feel that they are being heard and that you value them, you care for their well-being.
Trust me, when people feel this way, they are more ready and willing to give their very best on the job assigned to them. Research has shown that companies and leaders who pay close attention to the needs of their workers solve many of their problems with less effort. A study conducted globally with 4,000 employees revealed that 74% of workers become very effective at their job or role they perform when they feel that they are being heard or listened to and that 88% of such organizations have financially outperformed other competitors in the industry.
You see, listening to your subordinates or employees as an employer or leader or CEO or whatever you call yourself, goals to help the entire organization. Listening to others in the work place does not make you inferior, rather, it makes the organization you are leading and yourself superior. It motivates and inspires workers to give off their best.
It's important that persons aspiring to be leaders and leaders of today develop their listening skills. Leaders need to use mindfulness to calm their inner self and to open up to listen to what others they work with have to say.
Again, leaders need to sometimes set aside their own thoughts, agenda and opinions about issues that confront organizations and instead be open-minded to receive useful new information and the perspective of their followers. Doing this means tapping into a well of ideas and suggestions.
Ask What If Questions to trigger thinking
What we have failed to consider or have not even thought of again is that leaders who listen or have improved listening skills ask questions to connect to their workers.
Questions such as "what if" help to gain more understanding of the issue. Questions that allow employees to make suggestions or that challenge employees to think and make inputs make such workplaces get filled with optimistic and productive people who are willing to give off their very best and will freely share ideas for business and organization. In the absence of these, often than not, employees will cage in every bit of idea they have because they have realized that no one is listening or ideas they share are not considered, valued, or put to good use. This means developing the act of asking relevant questions that allow followers to begin to use their brains, wrap their brains around the troubles, and begin to find solutions. f you cannot make your followers use their brains and think along with you, you are in trouble. Do our leaders today really think? What of the youth and what d they think about? How useful are they for solving our problems?
Learn conflict management skills
In human institutions, there are always going to be moments of disagreement, hence being a true leader requires your ability to be able to manage conflicts. You cannot avoid conflict in the workplace but you can manage and tame its impact even if it happens. Those aspiring to be leaders must learn conflict management.
There are instances where leaders bottle up their feelings and attempt to avoid conflict. Trust me, in the world of work, attempting to avoid conflict-related issues can sometimes lead to dysfunctional work environments.
READ: Strategic Leadership Training Programe – Grab This Professional Training
This can also lead to mediocre results and negatively impact communication channels and lines. Failing to manage conflict or conflict-related issues can also have an impact on productivity and lead to high labour turnover.
Now, the opposite of avoiding conflict is not seeking conflict, but rather, effective assertion. You must learn to be honest and express your opinions, feelings, and needs in the face of current situations.
If you are assertive as a leader, it's a strategy to help reduce the presence of conflict. Being assertive as a leader also helps to improve on your self-confidence
The youth of today need to be coached on how to build assertiveness, how to deal with conflict, and how to manage conflict situations as a leadership strategy. It goes a long way to ensure that you also improve your personal and work relationships.
READ: Educational Administration in Ghana: Lack of leadership as a weakness
Look, we all deal with conflict in our own diverse ways but to manage conflict in the world of work as a good leader, you need to manage conflict in a healthy and productive way. If not, you're going to destroy the very organization you have struggled to build.
Develop the ability to positively influence
You see, leadership it's not all about holding a position, being on top, being the boss, no and never. Rather, leadership is about influence, it's as simple as that. Influence is leadership. If you cannot positively and productively influence those you work with, if you cannot influence those you are leading, then you are going to lose on the leadership stage.
READ: Ursula's 'witches' comment, superstitious and not leadership
Again, when you are able to gain influence as a leader, it simply means you are developing and that your team will benefit from that influence. Good influence makes you gain respect. It makes those around you appreciate and acknowledge your efforts, and it can boost your performance because you can use this same influence as a leader to help your workers or your team members to carry out their tasks. Influence as a leader can emanate from several sources such as the skills you have (Skills power), have or your expertise, your ability to reward or influence others to be rewarded (reward power) your relationship with other people in the workplace, your positive charisma, and your organizational understanding. These are all skills the leaders and would-be leaders need to develop.
Be a problem solver not a creator of discomfort
The final of the 8 skills that will change the leadership narrative of Africa's tomorrow is that today's youth and children need to be trained to become problem solvers and not the creator of discomfort and problems.
Do not turn yourself into an impediment when others are doing their very best to solve a problem. Being a leader is about solving problems, not creating problems. Being a leader again is about finding better ways of dealing with problems, and not using the old methods all the time. When old methods yield no new results, retire them and begin to think outside the box as a leader. Innovation happens when you challenge conventional wisdom. This would allow you to be able to see things from a different perspective.
READ: 12 leadership flaws of Ghana's political heads
If you change your mind, it can lead to growth. If you think differently, it can lead to creating new ideas and better ways of dealing with the current situation. Build on your past successes by rethinking and thinking differently about the current situation and how to deal with it as a leader.
Don't always hold on to the old way of doing things. Don't always share the old success stories because they are in the past and provide no new and useful dimension. Leadership thinks about the worse outcomes and then thinks of a new way of solving problems. They help in getting new results from you as a leader. Things may seem to be impossible or may look impossible but if you put your mind to work, you focus and push yourself and everyone around you with a positive mindset, proactiveness and you can do great exploits.
Conclusion
Mandela has made it clear in one of his famous statements. He said "It always seems impossible until it is done" Your journey into leadership, leading people and organizations, and bringing about strategic change and drift may seem impossible, but I challenge you. Begin to lead yourself, begin to learn to lead and make things happen one step at a time. Let us change the leadership narrative of Africa by providing today's youth and children leadership training.
Source: Wisdom Hammond | Leadership expert| Ghanaeducation.org
Share This Education News
Post Publications || Join us on Whatsapp || Post Disclaimer
---
SEND A STORY: Do you have a story for us or need a promotion/advertisement? Submit them via our email admin@ghanaeducation.org
DOWNLOAD OUR>>> MOBILE APP
Facebook  Group> [JOIN Facebook]
JOIN OUR EDUCATION NEWS-GROUP (WHATSAPP)
Join just one of our Whatsapp/Telegram Groups for current Ghana Education Service News Updates:
JOIN ONLY ONE... THANKS
TELEGRAM PAGE >>> [JOIN]
Group 1 >>New Group> [JOIN]
Group 2 >>New Group> [JOIN]
Facebook  Group> [JOIN Facebook]
TELEGRAM PAGE >>> [JOIN]
Only websites that give us a URL backlink can repost our content on their sites.
---
The information contained in this post is for general information purposes only. The information is provided by GhanaEducation.Org and while we endeavour to keep the information up to date and correct, we make no representations or warranties of any kind, express or implied, about the completeness, accuracy, reliability, suitability or availability with respect to the website or the information, products, services, or related graphics contained on the post for any purpose.
||About Us|| Contact Us
---