BECE Candidates MUST write ONLY one subject a day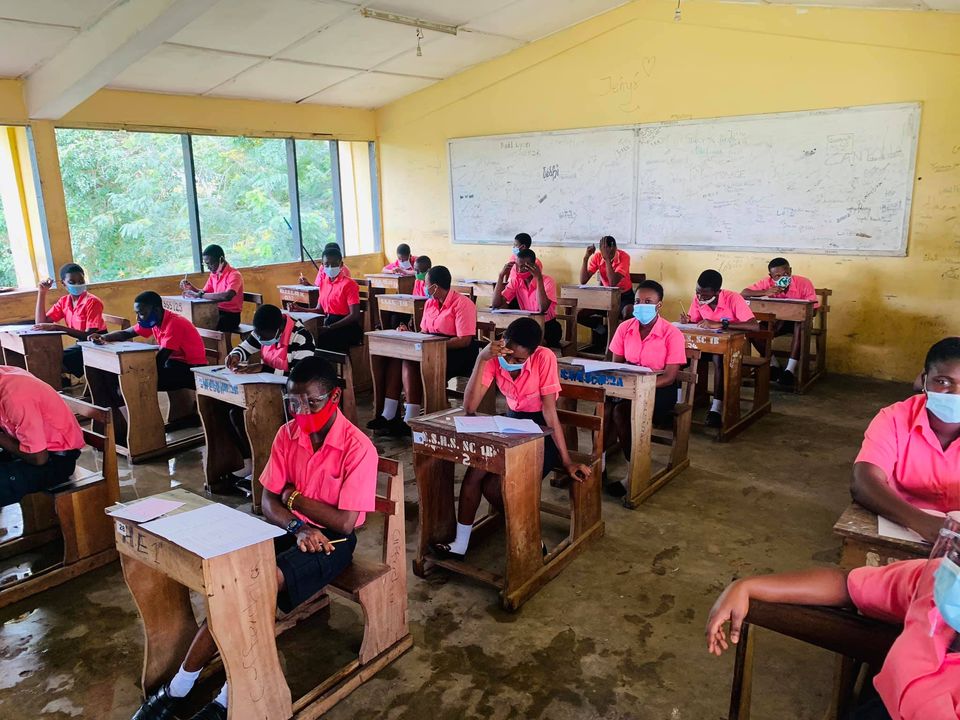 If WASSCE candidates write one subject a day, then it is long overdue for WAEC and other stakeholders to ensure BECE Candidates write only one subject a day during their examination.
The Basic Education Certificate Examination (BECE) which is a national examination written yearly helps to access Junior High School graduates for admission into technical, vocational and secondary schools nationwide.
Per the current timetable structure for the BECE, candidates are required to write two subjects a day except on the last day when they write one subject in the morning.  
The two subjects a day is a burden on students who have no option than to prepare for two subjects each other day except on the final day of the examination.
BECE Candidates must write ony one subject a day and this is the time for government and other stakeholders to beging brainstorming on this matter.
Since the examination is a national assessment and candidates are very often young, it would be prudent that we examine the stress we take our young learners through by making them write two subjects. Per their ages and levels of development there deserve to write just a subject a day. Those who write WASSCE often sit for just a per a day. Any argument that suggests that, the subjects are not difficult to pass or even university students write two subjects a day is flawed.
It is important that the Ghana Education Service, The Ministry of Education, The West Africa Examination Council and all other stakeholders of education reconsider and change the current timetable to one which will allow BECE candidates to write one subject a day not two.
This change will benefit students immensely and extend the examination period to at least two weeks. It would also help candidates prepare just for one paper a day which may help improve grades. Once they are to prepare for one subject per day, they will have enough time to do their final daily revisions for the various subjects.
Using two weeks to write the examination would mean candidates will have at least weekends as breaks. This can further help them revise for the remaining papers and also take some rest instead of the current structure where they are to write two paper every day.
If the subjects are spaced out so that, the examination starts on Monday and ends on the Friday of the second week, the candidates will also have one week day as a break in addition to the weekend. Teachers and schools can use these days to revise with their candidates to help them do well in the examination.
Attending basic school for nice years are using just one week to sit for nice different examinations is not the best and we need to reconsider this if we want to help our learners and improve grades whiles dealing with the stress they go through in preparing for two subjects a day.
READ: Register your SIM card with Ghana Card in 10 simple steps
There is no harm in experimenting this suggestion with the would be 2022 BECE candidates who are currently in JHS 2. Once we roll this out as a country, we can compare the performance of students un say 2021 and 2022 to help us make informed deductions and decisions as to which of the two BECE examination timetable structures is better.
READ: Current Best Brain R.M.E Mock: September 2021- Q&A Download 
BECE Candidates must write ONLY one subject a day, Llet us give this a try.
Post Publications || Join us on Whatsapp || Post Disclaimer
---
SEND A STORY: Do you have a story for us or need a promotion/advertisement? Submit them via our email admin@ghanaeducation.org
DOWNLOAD OUR>>> MOBILE APP
JOIN OUR EDUCATION NEWS GROUPS (WHATSAPP)
Join one of our Whatsapp/Telegram Groups for current Ghana Education Service News Updates:
JOIN ONLY ONE... THANKS
TELEGRAM PAGE >>> [JOIN]
Group 1 >>New Group> [JOIN]
Group 1 >>New Group> [JOIN]
Group 1 >>New Group> [JOIN]
TELEGRAM PAGE >>> [JOIN]
Only websites that give us a URL backlink can repost our content on their sites.
---
The information contained in this post is for general information purposes only. The information is provided by GhanaEducation.Org and while we endeavour to keep the information up to date and correct, we make no representations or warranties of any kind, express or implied, about the completeness, accuracy, reliability, suitability or availability with respect to the website or the information, products, services, or related graphics contained on the post for any purpose.
||About Us|| Contact Us
---