Profile Of Ameyaw Debrah; Age, Wife, Children, Education, Career, Awards, Net Worth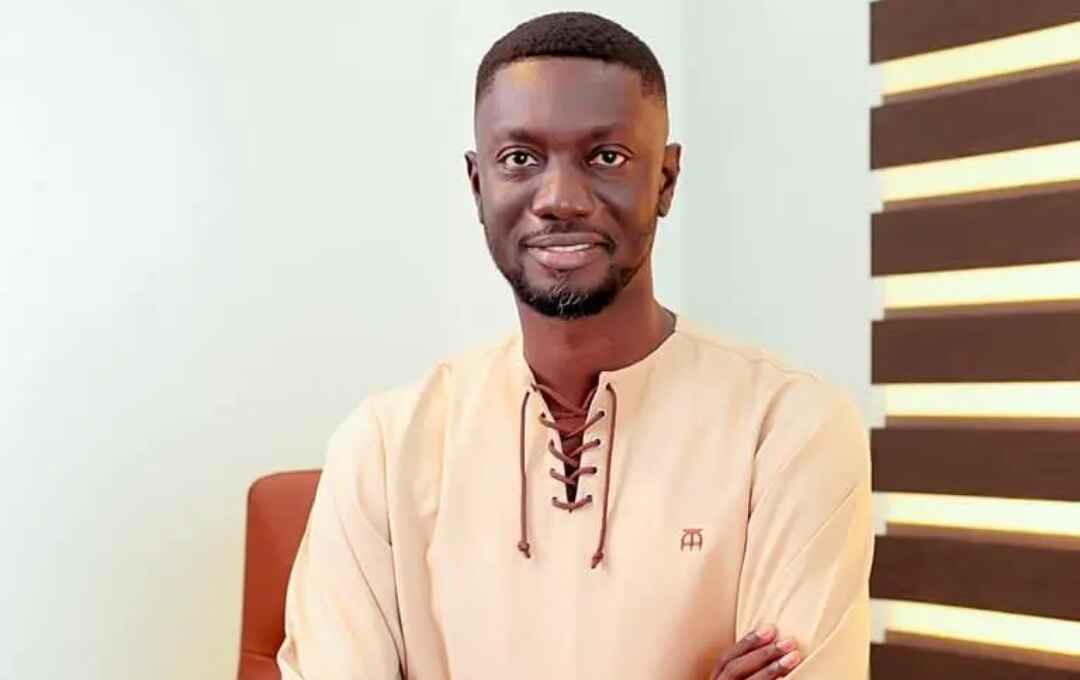 Ameyaw Debrah is a Ghanaian lifestyle blogger, influencer, social media marketer, and a freelance journalist. He has garnered many fans and followers since he started blogging. Let's take a look at his profile; Age, Wife, Children, Education, Career, Awards and his net worth.
FULL NAME
Ameyaw Kissi Debrah
AGE
Ameyaw Debrah was born on 21st July, 1981. He is 42 years old.
WIFE
Ameyaw Debrah is married to Elsie Darkoa at a wedding ceremony held on March 6, 2018.
CHILDREN
Ameyaw Debrah has a son called Nathan Debrah.
READ ALSO: Alan Kyeremanten To Contest 2024 General Elections As Independent Candidate
EDUCATION
Ameyaw Debrah attended Adisadel College in Cape Coast. He graduated and went to Kwame Nkrumah University of Science and Technology (KNUST), where he offered a bachelor's degree in publishing.
PROFESSIONAL CAREER
Ameyaw Debrah is a renowned blogger in Ghana and Africa. In 2008, Ameyaw Debrah joined www.ghanaweb.com as a Content Editor, where he left in 2012.
In June 2009 he launched his personal website, www.ameyawdebrah.com
Ameyaw Debrah joined Ringier Ghana Limited as project manager and in December 2014, launched Pulse.com.gh. He soon joined Yen.com Media Limited, a subsidiary of Genesis Technology, as Country Manager to launch YEN.com.gh in August 2015.
Through his professional career, Ameyaw Debrah has interviewed several entertainment stars and international personalities across the world. Some of these personalities include; Kofi Annan, Rev Jesse Jackson, Lloyd, John Legend, Damon Dash, Ade Bantu, Trey Songz, Amber Rose, Ludacris, Coptic, Wyclef, Mario, Eve, Sean Paul, Jimmy Jean-Louis, David Clowney, Santonio Holmes.
In Ghana, he has interviewed or come across almost very star in the entertainment industry.
Check Out The Reopening Date For Next Term For Basic Schools
AWARDS AND NOMINATIONS
Ghana Blogging and Social Media Awards, Best Showbiz and Entertainment Blog -2013
Waves International, Young Professional of the year – 2013
Ghana Blogging and Social Media Awards, Best Instagram Account -2014
Ghana Blogging and Social Media Awards- Best blogger, 2015
Pan African Humanitarian Awards- Social Media Personality of the Year Award- 2015
Jigwe Awards, Blogger of the Year – 2016
Ghana Blogging and Social Media Awards, Best Instagram Account – 2016
Ghana Blogging and Social Media Awards- Best blogger, 2016
High School Excellence Awards – Legend of the Year – 2016
Ghana start-up Awards – Media Start-up of the year – 2016
Falcon Awards – Best Blogger – 2017
Falcon Awards – Best Blogger – 2016
African Pride Awards – Outstanding Media & PR – 2016
Ghana Entertainment Awards USA – Best Entertainment Blogger, 2017
Ghana Entertainment Awards USA – Best Entertainment Blogger, 2018
Africa Entertainment Awards USA – Best Entertainment Blogger, 2019
Ghana National Communications Awards – Best Blogger, 2019
NET WORTH
Ameyaw Debrah is estimated to worth over $1 million