Private school teachers seminar on teacher license, renewal and GTLE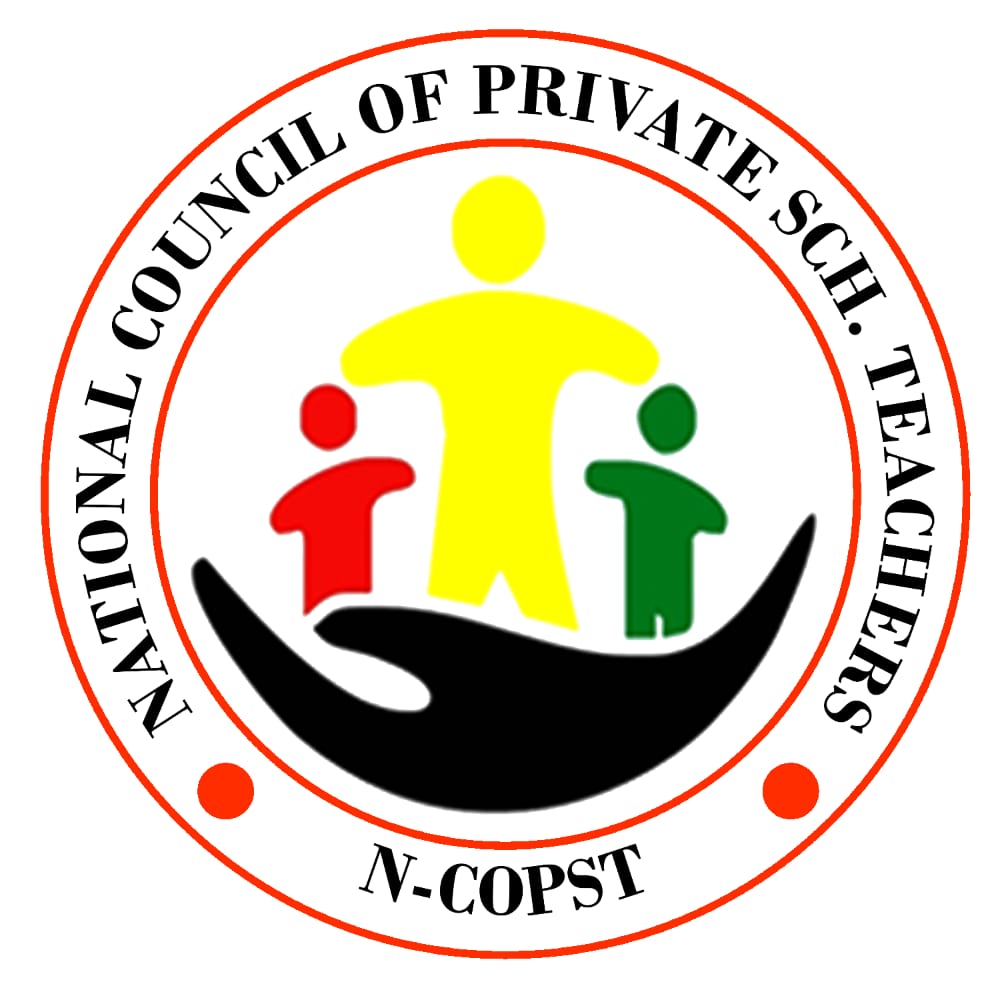 The National Council of Private School Teachers (N-COPST), is poised to organize the seminar on teacher license as scheduled for 3rd May 2021.
In performing its core duties towards the welfare and job security of members, N-COPST has invited all private school teachers' to patronize the seminar which will discuss extensively the teacher's license acquisition, license renewal, and the GTLE.
Other key issues to be discussed is the NCOPST Foundation Africa Fund to support private school teachers.
In a letter copied to Ghanaeducation.org, on the seminar on teacher license, (N-COPST) said "It was set up to seek the well-being of all Private school teachers across the length and breadth of Ghana."
The training event which is dubbed TEACHER LICENSE EDUCATION would enlighten members on what to do to gain a genuine teacher's license. It will further educate members on the appropriate renewal procedures and requirements. The GTLE and the private school teacher will also be discussed.
The NTC in a communique to (N-COPST) said "It is further to be noted that all qualified teachers who fail to avail themselves for this licensing and registration exercise shall lose their legal right to practice as teachers in Ghana in accordance with section 64 (1) of the Education Regulatory Bodies Act, 2020, Act1023"
According to the (N-COPST), it intends to use its influence to make sure teachers in private schools in Ghana survive and qualify for the teaching profession in Ghana.
(N-COPST) further aims at putting in place strategies to help members acquire temporal and permanent teacher licenses as private school teachers. Private school teachers who are yet to register as members can do so at the seminar.
Which teacher categories must attend the TEACHER LICENSE EDUCATION SEMINAR?
The seminar on teacher license for private school teaches is opened to the following persons
Teachers with SHS Qualification in private schools

Teachers with Diplomas in private schools
Degree holding teachers in private schools
Masters holding teachers in private schools
Other teachers with qualifications not mentioned but teach in private schools.
Teachers with Certificate in Education in Ghana and teaching in private schools
Teachers to be awarded an automatic license
Group 1 – Teachers who will be awarded the license without writing the licensure examination

Group 2 – Teachers who have to sit for the licensure examination before acquiring the license
The leadership of NCOPST has stated "It is ready to assist all the teachers in the classrooms of private schools in Ghana to acquire teacher license. We have had numerous meetings with NTC and all is well.
Hence has challenged all teachers in private schools to attend this one-day seminar on teacher license,
NCOPST Foundation Africa
The PST Foundation Africa will be offered the opportunity to explain the package they have for schools in terms of helping schools to make fundraising on their Crowdfunding system purposely for school development. Teachers can also raise funds for education, small business, etc.
Clarification on types of licenses
The permanent license is awarded to graduate teachers, while the temporal license is awarded to teachers with no qualification in education. The provisional license is awarded to teachers who are in the process of acquiring a license.
Read: Improper curriculum introduction at the JHS is a big flaw -Hon Jerry Akporhor
DATE, VENUE, AND TIME FOR THE SEMINAR
Date:           Monday, 3rd May 2021,
Venue:        St. John's Preparatory School Assembly Hall, near Achimota Guinness Company, Accra
Time:          9 am to 4 pm
Cost of training/seminar
A certificate of participation will be awarded at a fee of Ghc30 per teacher.
The school can pay to Momo number 0552976741 or Fidelity Bank, Atonsu Kumasi Branch, Acc. No.: 2090291715418, Acc. Name-: National Council of Private School Teachers to book a seat and prepare your certificate before the seminar.
Teachers are required to send the payment message to 0540560643, as well as the names and contact numbers of the teachers registered to enable (N-COPST) award certificates to participants.
Read: Scholarships for Master Studies for All Academic Disciplines
For any inquiries on the seminar on teacher license or any other issue, contact Mr. Ackon James on 0540560643 or the PRO on
Source: Ghanaeducation.org
Post Publications || Join us on Whatsapp || Post Disclaimer
---
SEND A STORY: Do you have a story for us or need a promotion/advertisement? Submit them via our email [email protected]
DOWNLOAD OUR>>> MOBILE APP
JOIN OUR EDUCATION NEW GROUPS (WHATSAPP)
Join one of our Whatsapp/Telegram Groups for current Ghana Education Service News Updates:
JOIN ONLY ONE... THANKS
TELEGRAM PAGE >>> [JOIN]
Group 1 >>New Group> [JOIN]
Group 6 >>New Group> [JOIN]
Group 3 >>New Group> [JOIN]
TELEGRAM PAGE >>> [JOIN]
Only websites that give us a URL backlink can repost our content on their sites.
---
The information contained in this post is for general information purposes only. The information is provided by GhanaEducation.Org and while we endeavour to keep the information up to date and correct, we make no representations or warranties of any kind, express or implied, about the completeness, accuracy, reliability, suitability or availability with respect to the website or the information, products, services, or related graphics contained on the post for any purpose.
||About Us|| Contact Us
---