Tech: Virtual touch, real feelings: Decoding haptic technology beyond smartphones
Virtual touch, real feelings: Decoding haptic technology beyond smartphones
Did you know that haptic technology can simulate the sense of touch by using 'speakers'? Learn how it can change the future of our interaction with devices.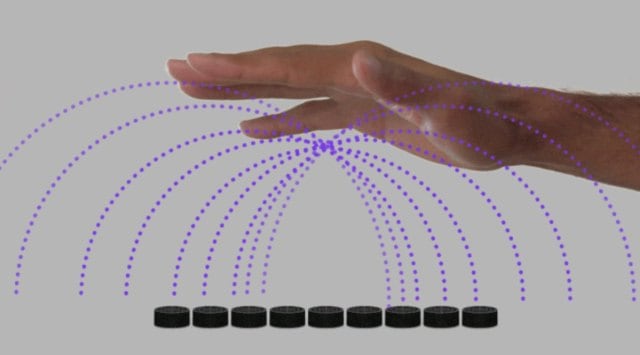 Ultraleap, a leading company in the world of mid-air haptics, says that the combined ultrasound waves have enough force to "create a tiny dent in your skin." (Image: Ultraleap)
Haptics and vibrations are often used interchangeably when we talk about smartphones, but they are actually quite distinct. Haptics is when information is conveyed through touch, such as the satisfying click you feel when you press a virtual button on your screen or the realistic recoil you experience when you pull the trigger on your gaming controller. Vibrations, on the other hand, are simply alerts that grab your attention, like when your phone buzzes for an incoming call.
Vibrations may not go much beyond notifying users about things on phones, but haptics is a different story: the technology has a myriad of potential applications beyond phones and controllers. For example, in 2017, Royal Institution, a charity that fosters public engagement with science, demonstrated how haptics can create the illusion of touch without any physical contact, using nothing but forces and vibrations.