Throwback: Ghana Will Lose A First Lady – Nigel Gaisie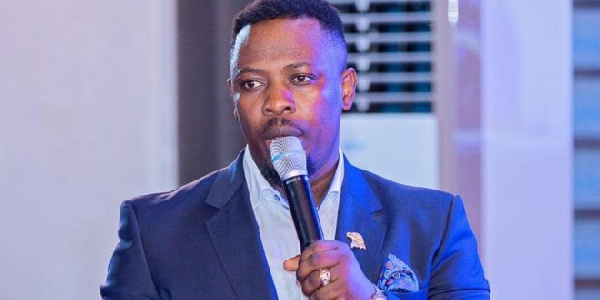 The founder and leader of Prophetic Hill Chapel, Prophet Nigel Gaisie, has dropped a revelation about the death of a first lady of Ghana twice.
In 2021, during the 31st Night Service, Prophet Nigel Gaisie revealed that has seen in the spiritual realm the death of Umufia first lady. He added that prayers must be said in order to avert such revelation.
Also, it could be recalled that in 2018, Prophet Nigel Gaisie urged Ghanaians to pray for the first ladies because he saw the death of one.
"Let's pray for our first ladies before the fall of the year. Most of my prophecies for 2018 are coming to pass. I saw the NPP crying." he said.
On 1st October, 2023, Ghanaians were hit with a very sad news, as the former first lady of Ghana, Theresah Kufour was reported dead. She was the first lady of Ghana from 2001 to 2009, married to former president John Agyekum Kufour.
NIGEL GAISIE'S PROPHECIES THAT HAVE COME TO PASS RECENTLY
In 2021, during the 31st All Night Service, Nigel Gaisie revealed that he saw a political party forming in the Ashanti region. He added that Alan Kyeremanten will leave the New Patriotic Party because something which belongs to him has been taken away from him.
"I entered into Umufia. I entered into a section of Umufia. And I saw an entity and on the forehead of the entity, I saw a name written like Kyeremanten. I saw a golden key that was taken away from him. And God said, this is not his will. If you could quicken yourself as Esau was told, what is due you will not be given to another." He said.
"I saw again in my realm that a new political party has been birthed in Umufia, a part of Umufia called Ashanti" he added
Alan Kyeremanten To Contest 2024 General Elections As Independent Candidate.
Prophet Nigel Gaisie, has accurately predicted three major events in 2023 as contained in his New Year's prophecies.
The prophecies, which were made earlier in the year, have been confirmed to have manifested correctly.
In his prophecy dated March 5, 2023, Prophet Nigel Gaisie saw soldiers invading a town in a West African country, either Ghana or Nigeria.
It would be recalled that soldiers recently invaded Ashaiman town in Ghana to beat residents over the murder of their colleague, confirming the accuracy of the prophecy.
The soldiers arrived in the town in buses and an armoured car with a chopper providing aerial cover. They entered the Ashaiman township and in the course of their operation, subjected some residents to various forms of assault.
WASSCE 2023: Food and Nutrition Projected Questions
The invasion came after a young soldier was found dead in a neighbourhood of Ashaiman having repeatedly been attacked.
Secondly, in a Facebook post on April 26, 2023, Prophet Nigel revealed that he had earlier foreseen President Nana Addo Dankwa Akufo-Addo nominating a woman as the next Chief Justice of Ghana. This prophecy came to pass when the President nominated a female Supreme Court judge, Justice Gertrude Torkornoo, as the Chief Justice.
Finally, in his 31st-night prophecies about a country he called 'the Republic of Yenp3 Nokere', which has similarities with Ghana, Prophet Nigel Gaisie predicted an attack on Ghana's Parliament, where two members of parliament won't make it to the last meeting of the legislature.
Although this prophecy has only partially manifested with a sitting Member of Parliament, Philip Atta Basoah, the MP for Kumawu, died recently, the attack on the parliament has yet to happen.
Prophet Nigel Gaisie's accurate predictions have generated a mixed feeling as many are now looking forward to his future prophecies, hoping for more accurate predictions.