UG Legon Hostel/Hall Search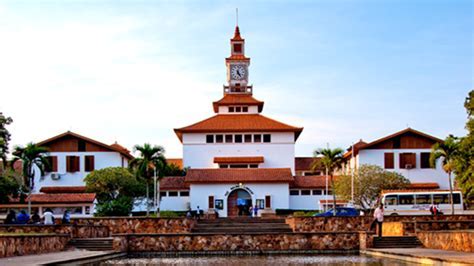 Have you yet to submit an application to the University of Ghana Legon and are you considering housing? Then you're in luck because we'll be looking at the private hostels and residence halls on the Legon campus, as well as how to find lodging.
Halls and Hostels on Legon Campus
The oldest and top-ranked university in Ghana and West Africa is University of Ghana, Legon. A lot of students enjoy Legon. Since Legon accepts thousands of students each year, it can occasionally be challenging to find housing.
Due to this, it is advised to be certain of the hall or hostel you want to stay in so that you can apply right away and not spend any time.
How Many Halls/Hostels does University of Ghana – Legon Campus have?
The university of Ghana, Legon has 13 halls of residence and 4 private hostels.
Halls of Residence:
Traditional Halls at UG Legon Campus
Traditional halls are found on the University of Ghana's Main Campus and are most close to the lecture halls.
Legon Hall

Mensah Sarbah Hall

Akuafo Hall

Volta Hall

Commonwealth Hall
Diaspora
The Diaspora Halls are four separate buildings adjacent to each other. Located near the Noguchi Memorial Center and the University of Ghana Medical centre.
Dr. Hilla Limann Hall

Alexander Kwapong Hall

Elizabeth Frances Sey Hall

Jean Nelson Aka Hall
Others
These halls are found between the traditional halls and the diaspora halls.
International Students Hall

Jubilee Hall

Vikings Hall

Valco Hall (For Graduate Students, only)
How To Apply for Halls/Hostels
 

on University of Ghana Legon Campus

Below are the steps to take in applying for a hostel/residence on Legon campus
Visit the Student iEnabler portal via ienabler.ug.edu.gh/ in a web browser.
Log in to your student iEnabler account.
Look for "Residence Registration" on the left side of the screen and click on it.
Click "Submit Residence Registration".
Select the year by clicking on it (in blue).
Check the display to confirm your Hall and Room number.
Click "I Accept" to confirm your registration.
Print out the Proof of Residential Registration and keep it for your records.
On the reporting date for Freshmen, go to your Hall of Residence with two copies each of your passport picture and proofs of your academic and residential registration for further assistance.
Kindly note: All students who have been admitted full-time to Legon campus and Korle Bu campus are required to make a residential application. 
The date and time for the residential application shall be communicated and students who have paid their academic fees shall receive an SMS with a link to the application portal.
Private Hostels
African Union Hostel (Pent)
New Pent (Block A to Block C) and Old Pent (Addis Ababa, Dar Es Salaam, Kampala, Nairobi) Found behind The School of Engineering.
Evandy Hostel
Located next to Bani Hostel, before TF Hostel.
Bani Hostel
Found opposite the Presbyterian Boys' Senior High School (PRESEC-Legon).
James Topp Nelson Yankah Hostel (TF)
Found on the Atomic-Haatso road.
These are only a few of the private hostels around the university. Investors continue to increase the number of hostels being built daily to deal with the local housing need.
bookmark our website, we will keep this list updated to help you.
How do I apply for a private hostel on University of Ghana campus?
It is advisable that you visit the private hostel of your choice to inquire about application procedures because each one's applications and registrations are different. The hostel locations are shown above with directions.
BOOKMARK GHANAEDUCATION.ORG FOR MORE!
ALSO READ: UG Legon Courses For SHS Agriculture Students: Entry Requirements And Details 2024