Who Is The World's Biggest Scammer?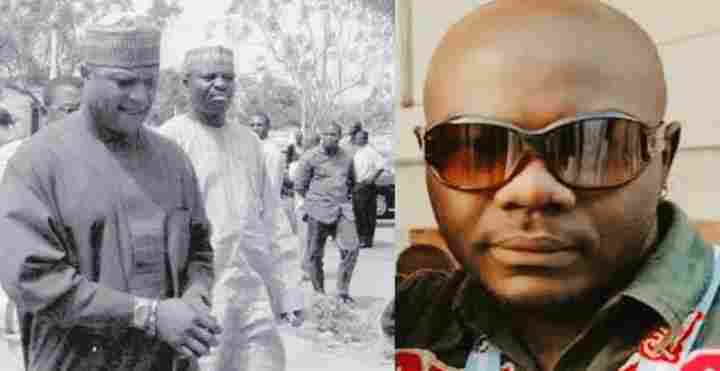 Emmanuel Nwude Odinigwe popularly known as Owelle of Abagana is the world's biggest scammer. This man performed one of the largest scams in history.
Back in 1995, a this Nigerian man made a call to the director of the Brazilian bank. In this call, Emmanuel pretended to be the governor of the Central Bank of Nigeria. He had a team of elite scammers and somehow he managed to convince the governor to invest in an airport in the Nigerian capital in exchange for $10 million of Commission. The total deal was $242 million and Brazil fell for it.
In 2004, Emmanuel was arrested and pleaded not guilty, even though he was convinced for 20 years in jail, $10 million fine and all his assets confiscated. He was released two years later, making him one of the most skilled scammers of all time.
WHY IS EMMANUEL THE BIGGEST SCAMMER IN THE WORLD
Nwude impersonated Paul Ogwuma, then Governor of the Central Bank of Nigeria, and successfully convinced Sakaguchi, a then director at Brazil's Banco Noroeste, to "invest" in a new airport in the nation's capital, Abuja, in exchange for a $10 million commission.
READ ALSO: Five Most Popular Programmes In Ghana Universities
In August 1997, the Spanish Banco Santander wanted to take over the Banco Noroeste Brazil. The fraud was uncovered after a December 1997 joint board meeting, in which an official from Santander inquired about why a large sum of money, two-fifths of Noroeste's total value and half of their capital, was sitting in the Cayman Islands unmonitored.
This led to criminal investigations in Brazil, Britain, Nigeria, Switzerland, and the United States. To guarantee the sale to Santander, the Simonsen and Cochrane families, the owners of Banco Noroeste, paid the $242 million bill themselves. However, Banco Noroeste collapsed in 2001.
WASSCE 2023: Elective Mathematics Final Projected Topics And Questions
As for Nelson Sakaguchi, he was later arrested at New York's John F. Kennedy airport and dispatched to Switzerland, to stand trial on charges relating to setting up bank accounts there as part of the fraud