10 Best Cosmetology Schools in Ghana -Locations, Contacts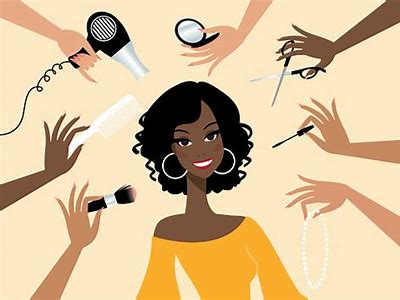 10 Best Cosmetology Schools in Ghana: the cosmetology sector is experiencing rapid growth, becoming one of the most thriving industries. Traditionally, this field was predominantly occupied by women, but recently, a significant number of men have entered the profession, intensifying the competition.
Before embarking on a career in cosmetology, there are several crucial considerations to keep in mind, with enrolling in an accredited cosmetology school being a fundamental step.
Now, let's delve into some vital insights about cosmetology before we move on to the top 10 cosmetology institutions in Accra.
What is Cosmetology?
Cosmetology is the study and practice of beauty treatments, encompassing various specialized areas such as hairstyling, skincare, nail care, and makeup. These categories serve as overarching divisions that encompass a wide array of techniques, procedures, and skills.
10 Best Cosmetology Schools in Ghana -Locations, Contacts
| Cosmetology School | Location | Contact |
| --- | --- | --- |
| 2nd Image International School | Adjacent to Adabraka Police Station, Accra, Ghana | 0243 331 999 |
| Ghana Cosmetology School | Achimota, Accra, Ghana | 0303 424 909 |
| Allure College | Ako-Adjei, Osu, Accra | |
| Abrantie College | Spintex Road, Accra, Ghana | 0287 032 667 |
| Posada Belle Beauty School | Atomic Hills Estate, Kwabenya, Accra | 020 505 8209 |
| Black Secret Beauty College | La Road, Accra, Ghana | 054 0105 731 |
| Ankabanar Beauty Spa and Cosmetology School | Adjiringanor Rd, Accra | 055 7712 773 |
| Crystal Galaxy College | Adjacent Anointed Electricals, Accra Ghana | |
| Goshen Em School of Cosmetology | Achimota, Accra Ghana | |
| Exotic Trends Hair & Beauty School | No.16 Kanfla Cl, Accra, Ghana | 050 366 5680 |
1. 2nd Image International School
Address: PMB 103, Kwame Nkrumah Ave, adjacent to Adabraka Police Station, Greater Accra, Ghana
Contact: 0302 221 376, 0243 331 999
Website: www.2ndimageghana.com
2. Ghana Cosmetology School
Location: Achimota, Accra, Ghana
Contact: 0303 424 909
3. Allure College
Address: No.3 Okodan Street, Ako-Adjei, Osu, Accra Metropolitan, Greater Accra, Ghana
4. Abrantie College
Address: P.O. Box CS 8867, Spintex Road, Accra, Ghana
Contact: 0287 032 667
Website: abrantie.com
5. Posada Belle Beauty School
Location: Atomic Hills Estate St, Kwabenya, Ghana
Contact:  0205 058 209
6. Black Secret Beauty College
Location: La Road, Accra, Ghana
Contact: 0540 105 731
7. Ankabanar Beauty Spa and Cosmetology School
Location: Adjiringanor Rd, Accra
Contact: 0557 712 773
8. Crystal Galaxy College
Location: Adjacent Anointed Electricals, Accra Ghana
9. Goshen Em School of Cosmetology
Location: Achimota, Accra Ghana
10. Exotic Trends Hair & Beauty School
Address: No.16 Kanfla Cl, Accra Ghana
Contact: 050 366 5680
Above Are The 10 Best Cosmetology Schools in Ghana -Locations, Contacts