12 Best Universities Offering Law in Ghana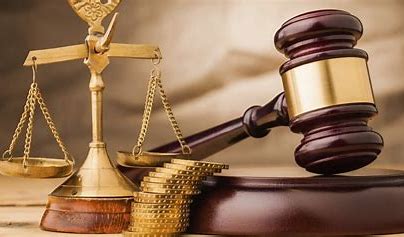 what are some of the Best Universities Offering Law in Ghana? In Ghana, choosing a career in law is an admirable choice. In addition to working in courts and handling cases, LLB holders can find a number of well-paying positions in elite Ghana Club 100 organizations.
The finest universities in Ghana where you can pursue an LLB (Bachelor of Law) program are examined in this article.
How Do you Become a Lawyer in Ghana?
first degree from an accredited institution is required in Ghana before applying for either a six-year full-time law program or an LLB (Bachelor of law).
Which Degree can I use to Study Law in Ghana?
You can use any undergraduate degree to apply for a law postgraduate program in Ghana.
12 Top Universities Offering Law Degrees in Ghana
University of Ghana School of Law

GIMPA School of Law

University of Cape UCC School of Law

Wisconsin International School of Law

Zenith University School of Law

Ghana Institute of Advanced Legal Studies

KNUST School of Law

Lancaster University Ghana School of Law

UPSA School of Law

Kings University College School of Law

Mountcrest University School of Law

Central University School of Law
What are the Entry Requirements for First Degree Holders Who want to Study Law in Ghana?
You must receive at least a second-class lower in any program from a reputable university approved by the Ghana Tertiary Education Commission (GTEC) in order to pursue law in Ghana with a first degree.
Documents you need to have to apply for an LLB program in Ghana
One (1) copy of original certificate validated by the University awarding the degree.

In your own words, please give a sincere assessment of who you are as a person, including the qualities that you believe to be your strengths and shortcomings in the order that matters most to you. You must sign the written self-evaluation using your standard signature.

Application Confirmation Letter

One (1) copy of academic transcripts

Three (3) Academic Referee reports
ALSO READ: Diploma in Nursing WASSCE Requirements 2023/2024
BOOKMARK GHANAEDUCATION.ORG FOR MORE!