2023 NTC Exams: Likely Pedagogy(Primary And JHS) Questions And Answers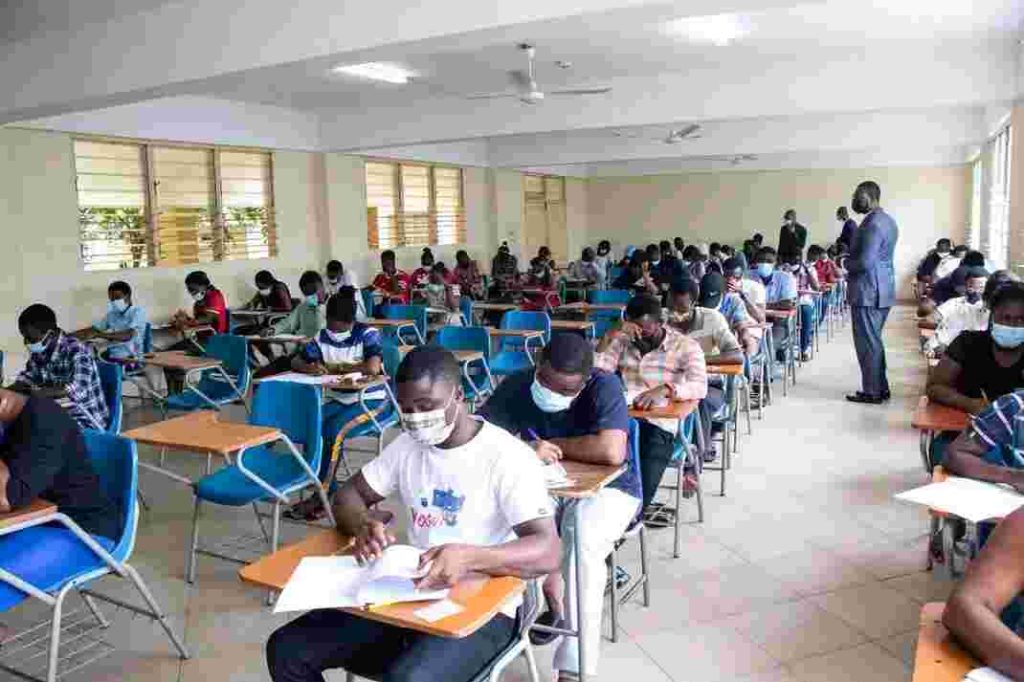 The National Teaching Council is set to organize the second edition of the Teacher Licensure Examination in 2023. The exams will commence on Wednesday, 13th September,2023 and end on Friday, 15th September, 2023. Here are some likely Pedagogy (Primary And JHS) questions and answers for candidates
1. A curriculum is a blueprint or pip of the school that includes experiences for the………..
A. Teacher
B. Learner
C. Curriculum planner
D. Experts
2. In the military, there is a mantra; 'do before complain'. If a teacher uses this mantra in the classroom, the service he will be providing cannot count as education (going by RS Peters' criteria) because………
A. Knowledge transmission is involved but there is no understanding
B. Learners do not willingly submit to learning
C. Learners will not commit to what is taught
D. What is transmitted is not worthwhile
3. Which one of the following methods of teaching makes students passive in the teaching and learning process?
A. Discovery method
B. Inquiry method
C. Lecture method
D. Project method
4. A newly trained teacher found out that his students are not participating in his lessons. He decided to employ a method that would make the student participate in the lessons. Which one of the following will be the appropriate method to employ?
A. Discovery method
B. Enquiry method
C. Lecture method
D. Play-based method
5. How can differentiation benefit students who are struggling with a concept? By………
A. giving them extra homework to practice
B. providing them with a summary of the entire chapter
C. using different examples and strategies to explain the concept
D. telling them to seek help from their classmates
6. Why is it important for teachers to use both differentiation and scaffolding in their teaching? Because it……………………
A. helps students learn more quickly
B. makes teaching easier for the teacher
C. helps students who are struggling with a concept
D. is required by school policies
7. Which of the following is NOT a benefit of inclusion in the classroom?
A. Improved academic outcomes for students with disabilities
B. Greater acceptance and appreciation of diversity among all students
C. Fewer behaviour problems among students with disabilities
D. Reduced workload for teachers
8. A student is refusing to participate in inclusive activities. What is the best solution to this challenge?
A. Ignore the student's reluctance and force them to participate
B. Provide separate activities for the student with similar resources
C. Work with the student to understand their concerns and find ways to make the activities more inclusive and accessible
D. Options A and B
9. What is the role of assessment in lesson planning? To…………………
A. measure student learning
B. determine which materials to use in the lesson
C. provide a summary of what has been covered in previous lessons
D. Options B and C
10. A teacher is planning a science lesson on the water cycle. Which one of the following is the most important component to include?
A. Learning objectives
B. Materials and resources
C. Assessment strategies
D. Differentiation strategies
2023 NTC: Likely Pedagogy(Primary And JHS) Questions And Answers
11.How can teachers use teaching-learning materials effectively in the classroom? By…
A. using them only as a last resort when other teaching methods fail
B. using them to replace teacher-led instruction
C. selecting materials that are appropriate for the learning objectives and student needs
D. using only one type of material consistently
12. . How can the effectiveness of a teaching-learning resource be evaluated in terms of student learning outcomes?
A. Comparing student performance before and after using the resource
B. Asking students to complete a survey about their engagement with the resource
C. Observing student behaviour during the use of the resource
D. Reviewing the cost and availability of the resource
13. Which of the following is an effective way to prevent disruptions in the classroom?
A. Allowing students to use their phones during class
B. Encouraging students to engage in off-topic conversations
C. Using engaging instructional materials and activities
D. Providing extended periods of unstructured time
14. What is the best way to prevent misbehavior in the classroom?
A. Punishing students who misbehave
B. Ignoring misbehavior in the hopes it will stop
C. Establishing clear expectations for behavior
D. Yelling at students who misbehave to get them to stop
15. What is the purpose of divergent questions? To…
A. Encourage critical thinking and problem-solving
B. Evaluate students' knowledge
C. Reinforce previously learned information
D. Wake sleeping students up
ANSWERS
1. B
2. B
3. C
4. D
5. C
6. C
7. D
8. C
9. A
10. A
11. C
12. A
13. C
14. C
15. A