2023 NTC Resit Exams: Approved Format And Topics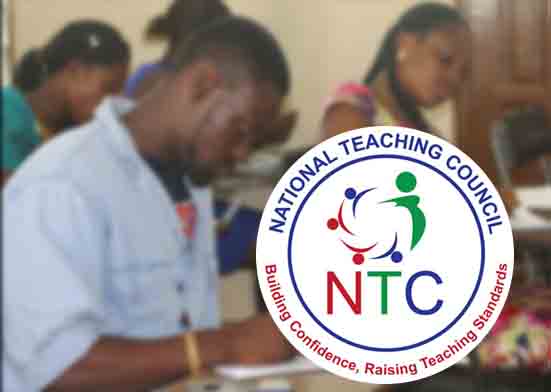 The next set of NTC exams will be written in November, 2023. This examination is solely for resitters of the Traditional (Old) teacher licensure examination. Here are approved format and topics for the examination.
NUMERACY
Topics For Numeracy
Ratio and proportions
Plane Geometry
Statistics
Probability
Pythagoras'Theorem.
Rigid motion
Advanced preparation and its significance in a Mathematics class
Method of teaching mathematics in the basic
School
Investigation with numbers and number pattern.
Capacity, mass and time-word problem.
Sets of numbers
Percentages and its application
Fractions and decimals-word problems
Equation and inequalities-word problems
Conversions
Plane shapes-Area and perimeter
READ ALSO: Top 5 Most Dangerous Countries In Africa, Check Where Your Country Ranks
FORMAT
Paper 1:
30 Objective Tests – 60Marks
Paper 2:
Computation – 40Marks
Durations: 1Hour 30mins
LITERACY
Tenses and Aspects
Sentence formation: simple, compound, complex etc
Concord and proximities
Subject very agreement
Phrasal verbs
Direct and Reported speeches
Idioms
Registers (linguistics)
Adjectives: order of adjectives
Guide to comprehension passage
Essay Writing
WAEC threatens to delay marking of BECE, WASSCE (This is why)
FORMAT
Paper 1:
30 Objective Tests – 60Marks
Paper 2:
Comprehension and Composition- 40Marks
Durations: 1Hour 30mins
ESSENTIAL PROFESSIONAL SKILLS
Management function of a head teacher and a teacher.
Effective school Management
Communication
The basic types and effect on school climate.
You (the teacher), the school and the community relationships
Effect of instructional materials and teacher motivation.
The pupil and teacher cantered.
Classroom management and good use of instructional time
Rules and conduct for teachers.
The teacher as a mentor and a role model.
The standards and what it takes to be a professional teacher
FORMAT
60 Objective Tests – 100 marks
Duration: I Hour 15 Mins
Outcome of the previous Resit NTC Exams.
Out of the 7,728 candidates who sat for the 2023 teacher licensure resit examination, only 1277 passed. 6,481 failed to meet the pass mark.
The number of candidates who failed the exams represents 83.5% of the total candidates who sat for the exams