Man finds out wife is the owner of house after paying 350K rent for 11 years (Video)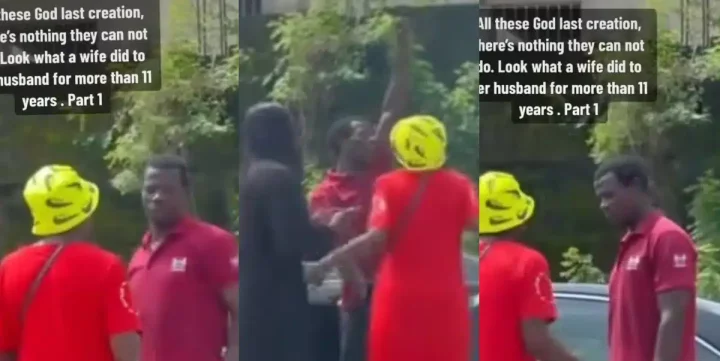 A Nigerian man has found out that his wife is the owner of the house they both live where, he has paid the sum of 350k for about 11 years.
In a recently shared TikTok video, the man was seen putting on a red top with his face not too reveled to the camera.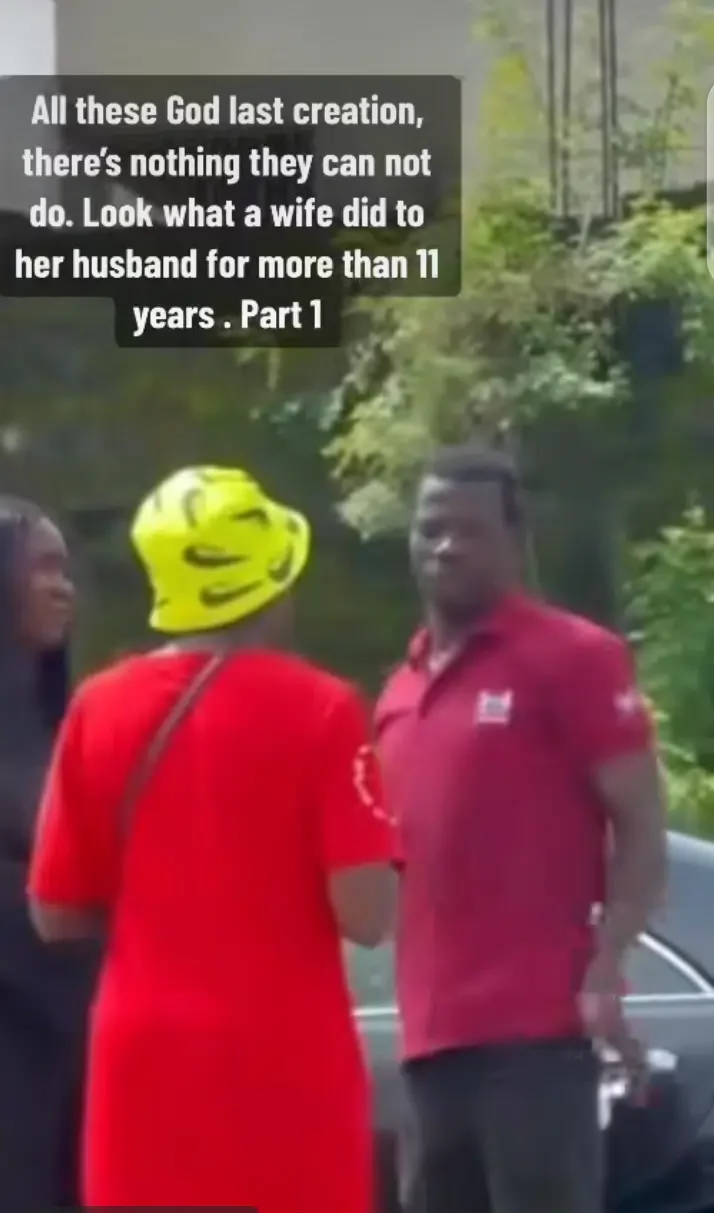 He was standing facing his wife who, was also putting on a long gown and also a lady.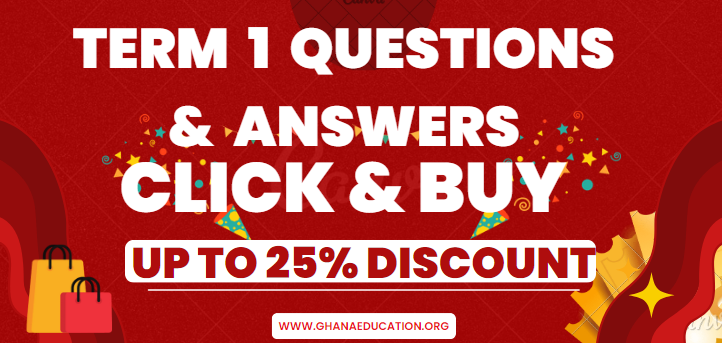 The woman who happens to be the wife, was called with the phone of the other lady for a meet up, after which the wife got there and asked the woman why he called her, before she could respond, the man revealed that he was the one who asked that she call her.
The man added that, he discovered that his wife is the actual owner of the house they have lived in for 11 years, despite him paying 350k for it.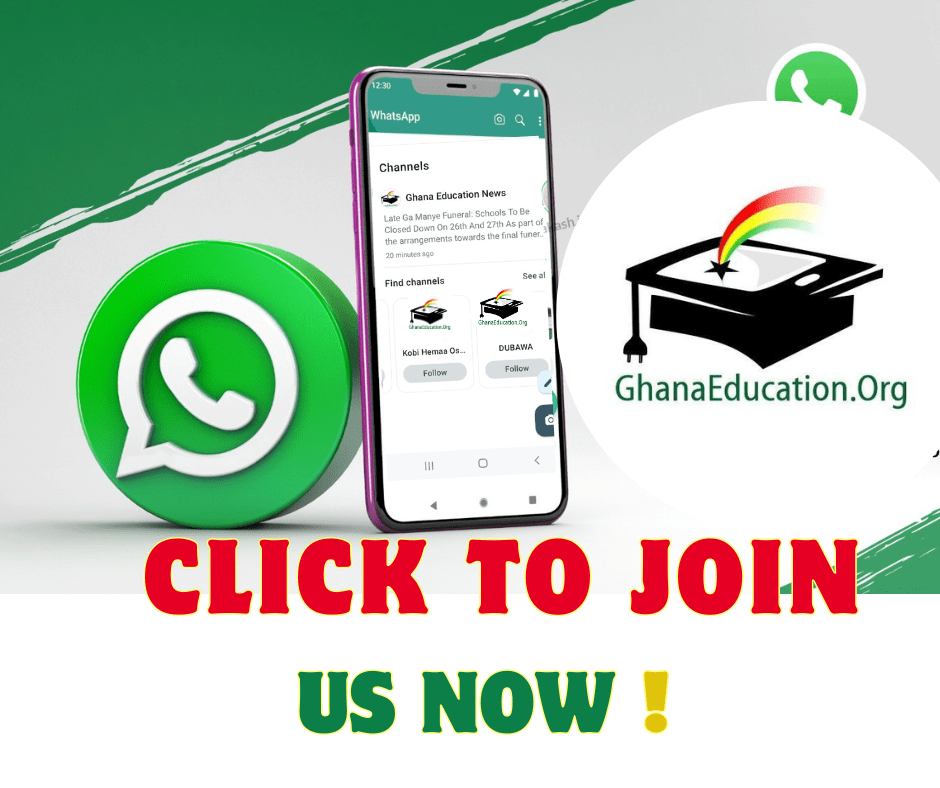 He explained that, he learned about his wife's ownership from a mysterious place, and over their 18-year marriage, he sent her substantial amounts of money monthly until he lost his job.
When he questioned her about the money's use, she claimed to have fallen victim to scammers.
The man mentioned a warning he received not to confront her, as something bad might happen to her if she denied her ownership.
In fear, the wife eventually confessed to owning the house.
Concerned viewers shared their opinions about the situation after watching the clip.
One commenter expressed that God wouldn't forgive the woman, she said "God no go forgive this woman."
See some reactions below:
@miss joy: "God no go forgive this woman."
@9JA LEGIT: "ME AND MY BABE JUST FIGHT NOW NOW BECAUSE OF THIS VIDEO, I NO SURE SAY I GO MARRY."
@tunjilawal: "If she is humble to her husband then I don't see anything bad in her 4 keeping it secret."
@Laura Zaks: "All of una wey de talk say, say no marriage una sure say no be una go be the problem if table turn?"
@De Soo Man: "I dey call my babe now i want tell her say i no wan marry again, make i think am first."
@user8734129202024: "See witchcraft ooo,she use him money buy house and he is still paying her rent. Wahala."
@OG: "fear women and use the remaining seconds, minutes, hours, days, months, years, still dey fear them e get why."
@rajourmeliya: "Definitely what we go through in our daily life. and have even witnessed and settled this same issue."
Watch video below: