Accra Institute of Technology (AIT) Fees 2023/2024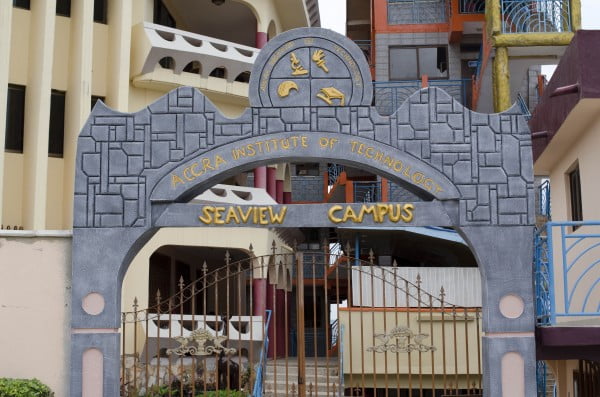 Are you wondering how much Accra Institute of Technology(AIT) Fees cost? Read below to know more.
The university is modeled on internationally renowned institutes of technology like the Massachusetts Institute of Technology (MIT) and the California institute of Technology (CALTECH) – both universities are consistently ranked in the top ten of the global rankings of universities worldwide.AIT is equally a leading research university in Ghana with over 250 enrolled on its PhD programs.

AIT is accredited by the National Accreditation Board (Ghana), of the Ministry of Education in Ghana to offer campus-based and open university programs in various fields. The campus-based programs are offered at the undergraduate level in engineering, computer science, information technology and business administration.
The Management of Accra Institute of Technology (AIT) has released the fee structure for All Courses for 2023/2024 Academic Sessions. Fees vary based on the programme you are Undertaking. The school fees for Undergraduate and Postgraduate students ate quite dissimilar.
Accra Institute of Technology (AIT) Fees 2023/2024
ASDASS Bachelors Degree in Computer Science GHc 1,531.00
SATES Bachelors Degree in Engineering Ghc 1,850.00
ASDASS CTech in Computer Science Ghc 1,050.00
ASDASS Bachelor Degree in Information Technology GHc 1,531.00
ASDASS CTech in Information Technology Ghc 1,050.00
ABS Barchelor Degree in Business Administration GHc 1,531.00
ABS CTech in Business Administration Ghc 1,050.00
SATES CTech in Engineering Ghc 1,250.00
SATES DTech In Engineering Ghc1,330.00
ABS DTech In Business Administration Ghc1,085.00
ASDASS DTech In Computer Science Ghc1,085.00
ASDASS DTech In Information Technology Ghc1,085.00
In some cases, Accra Institute of Technology Tuition Fees may vary based on different years/levels in the institution. Though, In most cases, it is based on the programme of study You choose.
READ: Good News To All 2023 WASSCE Candidates In Ghana- GES Finally Confirmed.
Students pay Most Institutions' School fees via the Student Portal, this may not be the case in this particular institution.