African Business Schools must address economic challenges — Dr Patrick Awuah, Founder of Ashesi University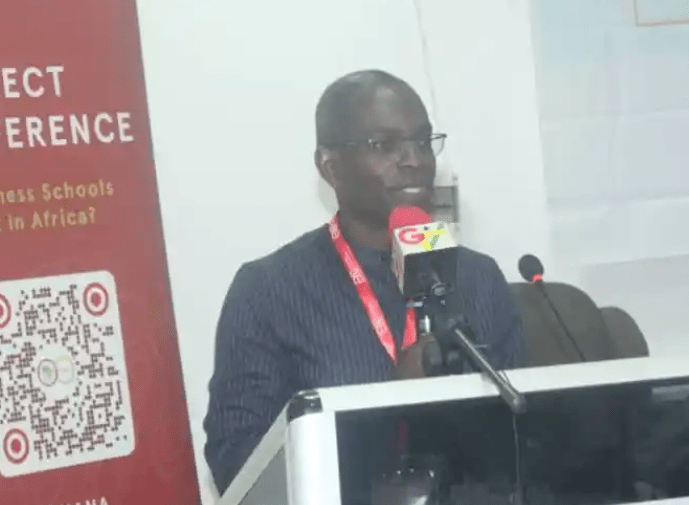 Dr Patrick Awuah, Founder of Ashesi University, has called for collaboration among African Business Schools in higher education to help graduates re§ect on the experiences of others to solve economic challenges.

He admonished African business schools to have well written case studies of local companies and national economic crises, failures, challenges and successes to learn from the experiences and develop comprehensive measures to address crises in the ¦nancial sector.

Dr Awuah made the call at a conference of the Association of African Business Schools in Accra on the topic: "Are Business Schools Relevant in Africa," hosted by the Ghana Institute of Management and Public Administration (GIMPA).

He said one of the best ways to learn was from experience, stressing that it was much better to learn from the bad experiences of others to develop better options to address the situation.
sing Ghana as a case study, he said the country's banking crises between August 2027 and the end of 2018 contributed signi¦cantly to the current economic crises faced by the country.

The crisis led to the collapse of 23 banks, 25 savings and loans, and 137 micro¦nance institutions, with two banks taken over by the GCB,
and ¦ve banks merging as the Consolidated Bank of Ghana.

He said the major reasons cited for the collapse of the financial institutions were poor corporate governance on the part of the management
of the banks and financial institutions, con§icts of interest in the awards of loans, failure to oversee proper auditing, among others.
"Other countries adopted different measures to address their banking crises. Kenya, for instance, addressed its challenges quietly, where
depositor funds were secured and the cost involved was less than Ghana's own," he said.

"What if the current managers of our economy had had the benefit of reading and rejecting on cases that were locally relevant 30 years ago
when they were in business school.

"And if we write the right cases now for this crisis, for example, and hopefully 30 years from now, the errors that we made in 2017 and 2018,
will not be repeated in our country," he said.

He said what the country, especially Business Schools had done was write and publish articles in international journals that only other academia could have access to and that were mostly written in "dry" language that the media, politicians, and business people could not comprehend.

"This is happening because publishing in those international journals is what will get the lecturers promoted," he said.

He urged Universities to have broader discussions with the Ghana Tertiary Education Commission on issues of what cases or journals to publish for promotion, adding that, the primary focus of every business school was to ensure good governance and deal with corruption.

"We need to address the challenge of high integrity leadership at every University business school in Africa to shape the future and enhance the pace of development on the continent," he said.

Prof Samuel Bonsu, Rector of GIMPA, called on young graduates to work hard to achieve their career aspirations, stressing that success was not achieved on a silver platter.

Professor Famiyie, Dean of GIMPA Business School, said the conference would study the complexities in the system and adjust its teaching contents to correspond to the needs of society.

READ: 3 Types Of Businesses You Should Invest In To Become A Millionaire
Prof Jonathan Foster-Pedley, Chair, Association of African Business School urged African universities to take the lead and provide ideas and principles to create a better ethical structure.

Source: GNA
[wp-rss-aggregator]