Alan Kyeremanten In Trouble; Market Women Vow Never To Vote For Alan In 2024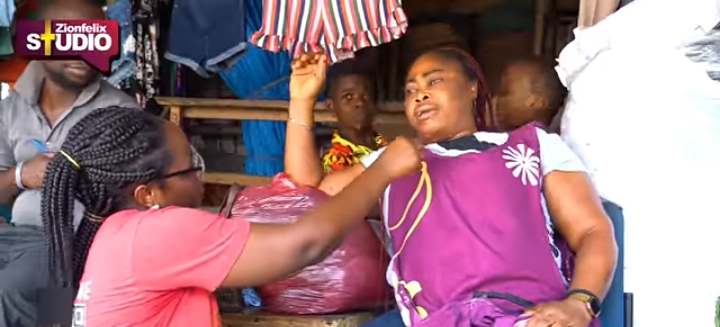 People's opinions were sorted following the resignation of Alan from the New Patriotic Party. There's trouble for Alan based on the of the market women. Most of them expressed their love and care for Alan Kwadwo Kyeremanten, however, they cannot vote for Alan because he formed his party; they still have NPP at heart and they will vote for the New Patriotic Party NPP in 2024.
" if I vote for Alan Kwadwo Kyeremanten then my mind is dead. We will never vote for Alan Kwadwo Kyeremanten to become the president of Ghana. We are speaking for all Ghanaians. If Alan Kyeremanten decided to stay from the ruling New Patriotic Party NPP, We would never have voted for him.
We will not vote for Alan Kyeremanten since he broke away from the party. We love Bawumia to come to power. Bawumia is young and good to serve the country in 2024.
We love NPP and NPP is in our blood. Some of us started voting for a very long time and we always vote for the New Patriotic Party NPP since 1992. Therefore, we cannot vote for Alan Kyeremanten because he is not part of the New Patriotic Again.
If Alan Kwadwo Kyeremanten had remained in the New Patriotic Party, NPP for the 2024 elections, he would have had our vote. But we are going to vote for the Elephant Party and not Alan Kyeremanten's new party known as Movement For Change.
We did not expect that from Alan Kyeremanten. Breaking away from NPP is a bad decision. It would be a waste of votes if we decided to vote for Alan Kwadwo Kyeremanten in 2024 because he cannot win.
Most of us were hurt when we heard that, Alan Kyeremanten left the New Patriotic Party to form his party. This does not mean we will also follow Alan Kyeremanten and vote for him". – The market women speak. It is clear that there's trouble for Alam in 2024.