Biography of Cecilia Abena Dapaah: Age, Education, Why She Resigned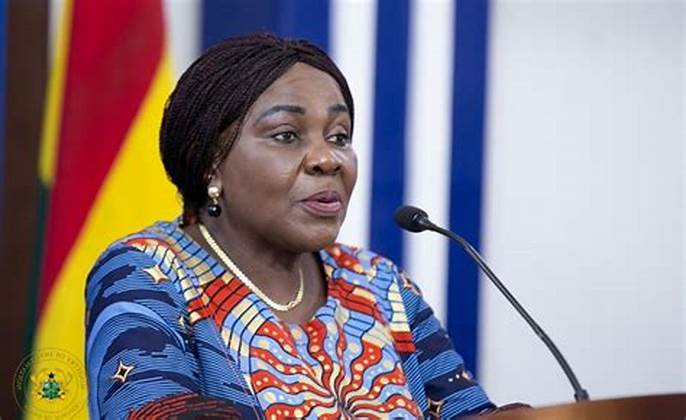 Cecilia Abena Dapaah is a Ghanaian politician who has served as the Minister of Sanitation and Water Resources since 2018. She is a member of the New Patriotic Party and a former Member of Parliament for the Bantama constituency.
Birth and Age
Dapaah was born on November 27, 1954, in Mpasatia in the Ashanti Region. She will be 69 years in November 2023.
Education
She obtained a Bachelor of Arts degree in French and linguistics from the University of Ghana in 1979. She also holds a certificate in leadership from the Harvard Kennedy School and a postgraduate certificate in International Development Studies from the University of Oslo.
Career and Politics
Dapaah began her career as a development worker and a special assistant to President John Kufour.
In 2005, she was appointed Chairperson of the Board of Ghana Cocoa Processing Company.
She then served as the Deputy Minister for Water Resources, Works, and Housing from 2005 to 2008.
READ: Minister of Sanitation Resigns Over $1M, €300K Stolen
In 2009, she was elected Member of Parliament for the Bantama constituency.
Why did Cecilia Dapaah Resign from Nana Addo's Government on 22nd July, 2023?
In 2017, President Akuffo-Addo appointed Cecilia Dapaah as Minister of Aviation. She served in this role until 2018, when she was appointed Minister of Sanitation and Water Resources.
It was revealed that Cecilia Dapaah kept $1 million, €300,000, and millions of undisclosed Ghana Cedis at her home. The money was allegedly stolen by two of her house helps, who are currently standing trial at an Accra Circuit Court.
Dapaah has resigned from her position as Minister of Sanitation and Water Resources. She has denied any wrongdoing and has said that she will be exonerated from all the allegations.
The resignation of Cecilia Abena Dapaah is a significant development in Ghanaian politics. It is the first time that a minister has resigned over allegations of corruption in recent years. The case is likely to continue to be a source of public interest and scrutiny in the coming weeks and months.