Ceremonies Of Twins Among Gas And Akans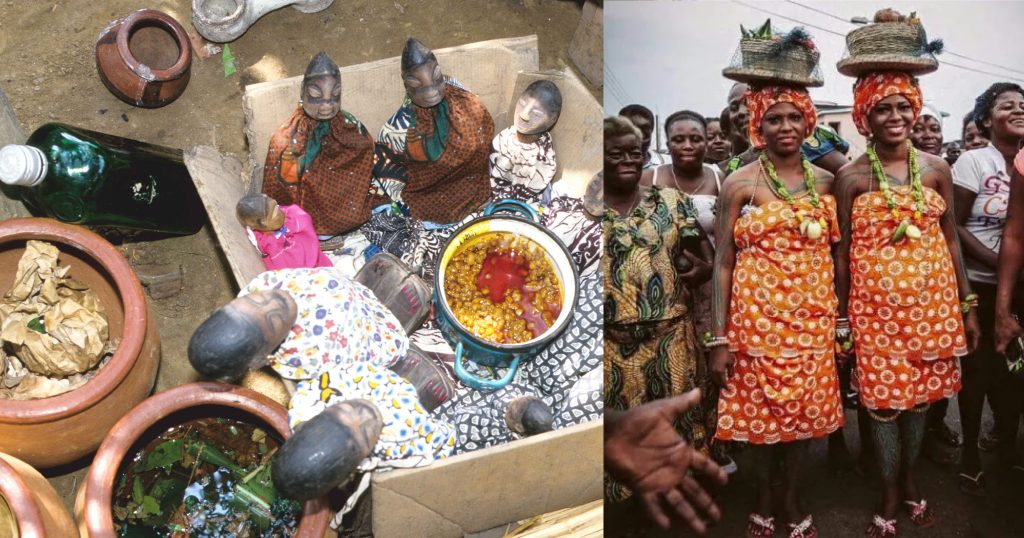 Ceremonies Of Twins Among Gas And Akans remain important traditions that have been handed down from one generation to the other. However, there are changes that are evolving due to civilization, and Christianity among other factors. This post captured the spirit and less known and spoken about facts of the Ceremonies Of Twins Among Gas And Akans.
Ceremonies Of Twins Among Gas And Akans
Among Ghanaian communities and ethnic groups, the birth of twins is greeted with great joy and satisfaction. Twins are believed to have special powers and bring along with their birth good luck to their parents.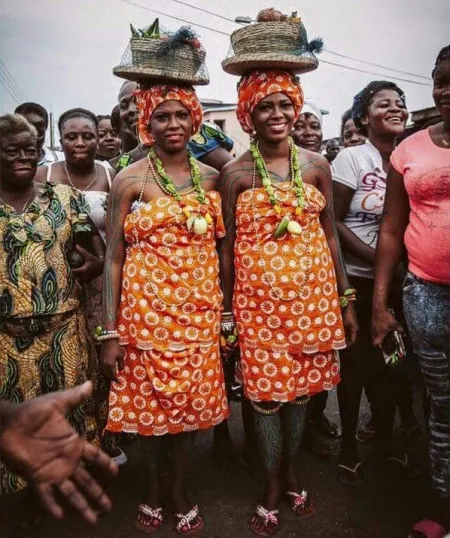 There are two types of twins: identical twins and fraternal twins.
Identical twins (also called monozygotic twins) are formed when a single fertilized egg splits into two embryos. This happens within the first 14 days after fertilization. Identical twins share 100% of their genes and are always either males or females.
Fraternal twins (also called dizygotic twins) are formed when two separate eggs are fertilized by two separate sperm. This happens in the same menstrual cycle. Fraternal twins share about 50% of their genes, the same as any other siblings. They can be the same or different sexes.
The exact causes of twinning are not fully understood, but there are some factors that are known to increase the chances of having twins. These include:
Family history: If you have a family history of twins, you are more likely to have twins yourself.
Age: Women are more likely to have twins as they get older.
Race: Black women are more likely to have twins than white women.
Certain fertility treatments: Some fertility treatments, such as in vitro fertilization (IVF), can increase the chances of having twins.
If you are pregnant with twins, there are some things you can do to help ensure a healthy pregnancy. These include:
Getting regular prenatal care: This is especially important for women with twins, as they are at an increased risk of complications such as preterm birth and low birth weight.
Eating a healthy diet: This will help you and your babies get the nutrients they need.
Getting enough rest: This will help you cope with the demands of a twin pregnancy.
Staying active: This will help you maintain a healthy weight and reduce your risk of complications.
Within the Ghanaian community, the birth of twins comes with special and important rites and ceremonies that are not performed when someone gives birth to one child. These rites are not seen are part of traditional religious belief by many but rather a rite that must be performed by the parents of the twin irrespective of their religious beliefs. Failure to perform these rights comes with serious consequences.
To avoid these serious consequences, special rites are performed for the twins.
Among the Gas, Haadzii means twins. They believe each of the twins born has a partner spirit. Because of this, a special shrine is created for the Haadzii as soon as they are born. In the olden days, the shrine may have a pair of bush horns.
Among the Gas, Haadzii Yele Yeli is an important annual yam festival held for twins. Among the Ga people, the eldest of male twins is called Oko or Akwete. If they are females, the eldest is called Akwele, and the youngest female twin is called Akuokor.
A child who is born after twins among the Gas is called Tawiah and the next is called Ago while the child born after Ago is called Aabam.
The Akans also have their own rites and names for twins to reflect the Akan culture and tradition. Akans call twins Ntaa or Intafo. When twins are born among Akans, per tradition, red and yellow beads along with cowries are tied on their wrists. This is called Abam.
Like the Ga people, Fridays are sacred days for Ntaa or Intafo, and special ceremonies known as Abam are performed for them and they are also given what is called a Ritual Bath.
Before the special ritual bath takes place, another Abam is preferred. The Abam is made in a calabash containing water, white clay, red and yellow beads, cowries, gold dust, and herbs called Adwira or Odwen haban. This preparation is covered with calico. The Abam is used on Fridays and at the beginning of a new harvest.
The ritual baths held on Friday are also called Abam. According to the Akans, the elder of the twins of different sexes is called Ata for the male and Ataa for the female.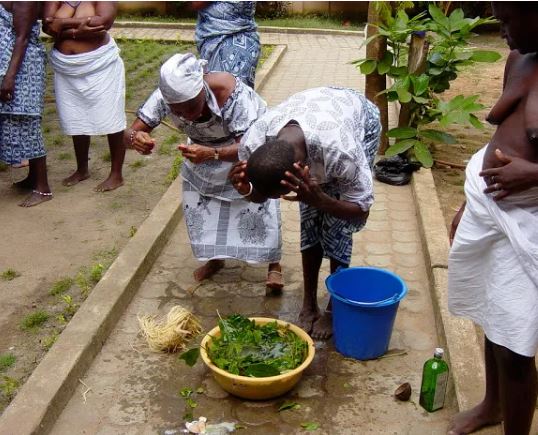 In the case of male twins, the elder is called Ata Panyin and Ata Kakra or Obiwom. On the other hand, female twins were called Ataa Panyin and Ataa Kakra or Obiwom.
Like the Ga, the child born after the Ntafo is called Tawiam but the one after Tawia is Nyankomago, while the one after Nyankomago is called Atuakorso.
We hope this Ceremonies Of Twins Among Gas And Akans has been educative and informative.