Core Mathematics Questions For BECE 2023 Candidates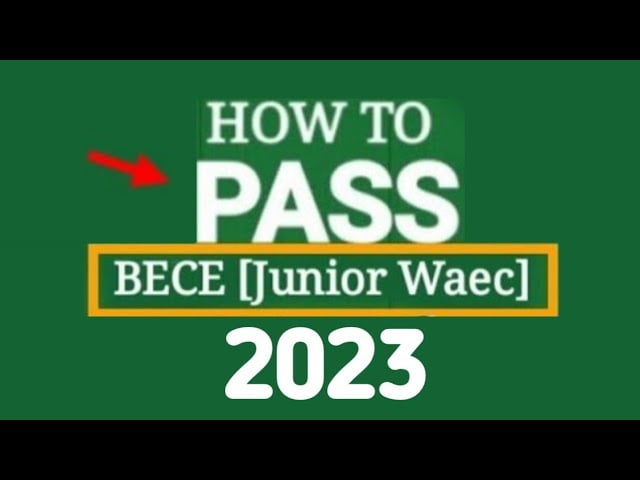 As you prepare yourself towards the BECE, make sure you try your hands on our BECE questions that are uploaded here everyday. We hope that most of these questions will be in your BECE papers. Checkout our compiled Core Mathematics questions for BECE 2023 candidates.
Core Mathematics Questions For BECE 2023 Candidates
If the mean of 3,2,x,11,13,14, is 8, find the value of x
Ada, Musa and Femi are to share GH27,000 in the ration of 2:3:5 respectively. How much will each of them receive?
If a plastic cup costs GHC80 and 1/2 dozen of it costs GHC42o, find the discount in 1/2 dozen
Find the value of Y if Y base 2 times 101 base 2 equals 110111 base two
Using a scale of 2 cm to 1 unit on both axes, draw two perpendicular lines Ox and Oy on a graph sheet, mark the x-axis from 5 to 5, and y
-6 to 6. Mark the origin.
Draw on the same graph indicating in each case the coordinates of all vertices:
$2,100(i) The square ABCD where A(1, 2), B(4, 2), C(4, 5) and D(1, 5)
(ii) Using the y-axis as a mirror line draw the image A₁ B1 C1 D₁ of square ABCD, where A → A₁, BB1, C→ C1, and D → D1. – –
(iii) Draw the enlargement A2 B2 C2 D2 of the square with scale factor-1 from O, such that A → A2, BB2, C→ C2, and DD2 – –
(iv) What single transformation maps A2 B2 C2 D₂ onto A, B, C, D₁ ?
There are 20 students in a hostel, 16 of them are fluent in French and 10 of them are fluent in English. Each student is fluent in at least one of the two languages.
(i) Illustrate this information on a Venn diagram.
(ii) How many students are fluent in both English and French?
The sum of the ages of two brothers Kofi and Kweku is 35. Kofi's age is two-thirds Kweku's age. Find their ages.
Checkout more BECE trial questions below
15 BECE English Language Essay Questions That WAEC Will Choose From
Solve 2023 BECE Projected Social Studies Questions (Prove You Are Ready)
2023 BECE Confirmed Topics For All Subjects
Share this article to your colleague candidates as well.